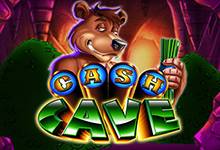 Ainsworth
Cash Cave
Ainsworth are renowned for creating online slot machine with staggering maximum stakes but even bigger non-progressive jackpots. Other titles in their high roller slot category include Crystal Cash and Crazy Goose u2013 all of which allow players to adjust bets from as little as 1.00 to as much as 10,000 a spin.
Play for free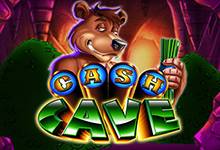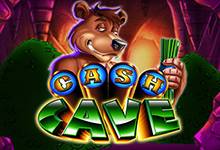 Unfortunately, this game is not available in your location
Why am I getting this message?
Thank you for informing us. Our engineers will work to fix the problem as soon as possible.
Get notified by email when this game is fixed
Thank you. Our engineers will inform you when the problem has been fixed.
Try these similar games instead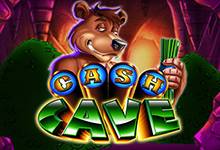 Ainsworth
Cash Cave
Rate this game:
Ainsworth are renowned for creating online slot machine with staggering maximum stakes but even bigger non-progressive jackpots. Other titles in their high roller slot category include Crystal Cash and Crazy Goose u2013 all of which allow players to adjust bets from as little as 1.00 to as much as 10,000 a spin.
Play for free
Report a problem with this game:
Cash Cave Slot Review
Cash Cave is a pretty simple slot to pick up and start playing. It has a great cartoon bear as the main character, which provides some fun for players right away. It follows this light hearted theme with easy to understand gameplay. There are plenty of paylines on offer and a superb bonus round included to make it stand out. It might not have a huge number of features on offer, but the multipliers that are included make sure that it can be a very generous round once it starts heating up. If you want to find out more about this title then just keep on reading.
Pros and Cons
Multipliers increase as the free spins play out

Extra free spins can be awarded

The wild symbols can appear stacked on the reels
The Cash Cave slot machine has quite a lot RTP
Cash Cave Overview
Cash Cave is a title that is very easy to understand from the moment you start playing it. It's set in a cave where a bear lives. When he hibernates, that's when the fun really starts. The bear gives you 100 paylines, which is more than a lot of other slots offer. In fact, there's only really the megaways games that consistently offer more paylines than this game. It has a single bonus round included, but it provides plenty of multipliers making it a lot of fun. This is definitely a game that will grab your attention from the very start.
RTP and Volatility
The RTP (1) for Cash Cave is set at 94.04%. This is one of the lower RTP values on the market which can put players off slightly. What helps Cash Cave to get past this issue is that it offers some excellent wins in the bonus round due to the multipliers that are included.
The title has a medium variance which means that players will have to wait a little bit longer for wins to come along than if there was a low variance. The obvious tradeoff to that is that the win values are a little bit higher. Medium variance games are great for players who have been playing for a while but don't want to risk playing a high variance title. Because of the medium variance there can still be some impressive wins in this game.
Cash Cave has quite a low RTP. However, the bonus round is excellent and if the multipliers can be added then some superb wins are available here.
The higher variance and large number of possible paylines does mean that this game requires fine stake management to get full enjoyment from it. However, the game information does provide an estimate for how long it takes to activate the bonus round, which will help slightly with bankroll management.
Dropping down the number of active paylines will make the minimum stake smaller but it will also decrease your chances of creating a winning line.
Wager Limits
Cash Cave has a wager range of between 0.01 and 100.00. The reason you can go so low on the minimum wager is due to the customisable paylines.
Theme and Graphics
The Cash Cave slot title doesn't make it obvious what the theme of the game is. It's not until you see the bear appear on screen that things start to become apparent. The cave is where the bear lives and once you understand that everything falls into place.
The images in the game are all related to cash. The only image that is really linked to the cave aspect of the game is the bear. All images are drawn very well and they look great on the screen. It means that on the whole the game is pretty good in a thematic sense. There's no music playing while the reels spin. Just some simple sound effects (2) while they spin around and a small tune that plays when a win is created. It's a relatively average aesthetic experience in general.
How to Win at the Cash Cave Slot
Game Rules
Playing the game is a very simple process. All you have to do is set your stake and start playing. You can set the number of active paylines, which means that the overall wager options are some of the very best around. There are bonus rounds included and at least 3 symbols on a payline will pay out.
There is also an autoplay function included. This allows players to set out how many spins they would like to carry out as well as setting a loss limit. It makes bankroll and budget management much easier.
Betting Options
The stake range that's included in Cash Case is between 0.01 and 100.00. Because the paylines can be customised, it means that the coin value can be set to be wagered on a single payline. With a coin value of between 0.01 and 1.00 and a single coin wagered on each payline, this is what creates the large wager range.
Symbols and Values
The symbols in the Cash Cave slot are all related to either cash or the bear that lives in the cave. It means that it's a pretty simple game to look at on the whole. When the reels spin the symbols are nice and big which really helps things to stand out on the screen.
The higher paying symbols that are included in Cash Cave are as follows:
Dollar Sign
Gold Bars
Piles of Cash
Dice
Jewels
As is to be expected with modern video slots Cash Cave uses card values for the lower paying symbols. Here are the card values that are included in the game:
Wilds, Scatter, Bonus Symbols
The wild symbol is the bear symbol in this game. It can appear one the second to the fourth reel and can also appear stacked. It also has a big part to play in the bonus round which makes it much more impressive.
The scatter symbol also doubles as a bonus symbol in this game. Whenever at least 3 appear on the reels then the bonus round will begin as well as an instant win being paid out.
To find out the exact values that are paid out for the symbols in the game take a look at the paytable below:
| Symbol | 3 on a Payline | 4 on a Payline | 5 on a Payline |
| --- | --- | --- | --- |
| | 2x | 10x | 100x |
| | 0.20x | 1x | 2x |
| | 0.20x | 0.80x | 1.50x |
| | 0.20x | 0.60x | 1.50x |
| | 0.05x | 0.60x | 1x |
| | 0.05x | 0.60x | 1x |
| | 0.05x | 0.20x | 0.75x |
| | 0.05x | 0.20x | 0.75x |
| | 0.05x | 0.10x | 0.50x |
Cash Cave Slot Features
There is just a single bonus round included in Cash Cave. While this might sound like a bit of a negative, it's an excellent round which really adds to the game. There are multipliers included which can make it extremely lucrative, especially to high roller players.
Jackpot
The Cash Cave jackpot is fixed (3) as opposed to progressive. It means that players go into the game knowing exactly what they can win. The jackpot is set at 1,800 times the player stake and this is won when filling the reels with dollar symbols and wild symbols during the 11th to 15th spins of the free spins round.
Jackpots are financed from an accumulation of funds from regular play. In a Progressive Jackpot, the prize amount grows incrementally with every new bet placed. In contrast, a non-progressive jackpot has a fixed prize.
Bonus Games
There are no base game bonuses included in Cash Cave. The only bonus that's offered is the free spins round that emanates from the scatter symbols.
Free Spins
The free spins round in Cash Cave begins when at least 3 scatter symbols land on the reels. An instant win is awarded and the more scatters that appear the higher the instant win amount is set at. When the free spins round begins 10 spins are awarded to the player.
During the free spins round all wins that are created using the wild symbol will have a multiplier attached to them. This starts out as a 2 times multiplier but as the number of spins that are used increases the multiplier also gets bigger, up to a maximum of 8. It means that as you get nearer to the end of the free spins round the size of wins increases. There is also the opportunity to retrigger the free spins round while you are playing.
Bonus Retrigger
What makes the bonus retrigger so impressive is that it unlocks some higher levels of win. The two highest paying symbols in the game don't achieve an 8 times multiplier during the initial 10 spins. However, if 3 or more scatters land during the free spins then another 5 spins will be awarded. The multiplier for the two top paying symbols will then increase to 8 times during the additional 5 spins.
Play Cash Cave on Mobile
Ainsworth has made sure to cater to all kinds of players with the release of Cash Cave. The title has full mobile compatibility in place. This makes sure that modern devices are able to easily handle what the title has to offer. This is due to the use of HTML5 as a development tool. It allows cross compatibility to be reached far more easily. The title is well optimised and runs at a fast pace on all but the oldest of devices.
As a more modern slot Cash Cave has been well designed to ensure that mobile players can enjoy it to a very high level.
Cash Cave Slot Game Tips
Video slots are created using random maths models to power the reels. It makes each game unique and adds to the overall excitement of playing a video slot title. This does mean that the Cash Cave slot machine can't be accurately predicted on every spin. However, that doesn't mean all is lost. You can increase your chances of winning a bigger prize by carrying out a few simple techniques. We have put together our selection of the best techniques that you can use to improve your chances of walking away with a profit from Cash Cave.
Play as Many Spins as you can
Cash Cave is unique when compared to a lot of other slots in that it does make it known what the average hit rate for the bonus round is. The free spins will hit on average once every 121 spins. Now, of course this doesn't mean that if you program in 121 spins you will definitely get the feature. It just means that this is the average number of spins it takes. What it does mean for you is that if you make sure to budget for 200 spins then you will have a good chance of activating the bonus spins round.
Don't Chase Losses
This is one of the most important techniques to know when playing any kind of casino game. Chasing losses is one of the easiest ways to end up spending money you don't want to spend. It is important to set your limits when playing very early on and don't deviate from them. Set your profit expectation and your loss limits and walk away if you hit either of those milestones.
Play for Free First
Demo versions are one of the best ways to get used to playing a video slot first. Cash Cave has a great demo version available where you can work on getting the right balance between stake level and number of spins. You can do this without spending any of your budget and it means that you will be better prepared when you finally begin playing the game for real money.
Overall Rating
Cash Cave is an extremely enjoyable video slot. The bonus feature is absolutely fantastic which really helps to bring this game up to a higher level. The standard gameplay is easy to understand and lots of fun too. We have gone over the most important aspects of the game to help you get a quick snapshot of what's available:
Cash Cave offers players a fantastic experience for users. It's simple to use, the autoplay function is very easy to program and the mobile version allows access to a big proportion of players. This ensures it is a top class experience for users.
The features in Cash Cave are generally quite limited. It doesn't have any in the base game which is a little bit of a negative, but the bonus spins are absolutely excellent. The additional multipliers that can be added are excellent and it really provides a lot of fun to players.
The payouts in Cash Cave are a little bit of a mixed bag. The maximum payout is set at 1,800 times the player stake, but it can technically be won multiple times during the bonus round. This does provide some additional chances at big wins when playing the game.
The graphics for Cash Cave are excellent. The cartoon style really meshes well with the theme of the game. It really ensures that players are instantly drawn into the game. The only real issue is that the sounds are a little bit limited. There are no sounds during the game until the reels spin and this may take away from the game slightly for some players. The quality of the graphics still mean this is an aesthetically pleasing title.
Cash Cave is a very solid video slot. It has a lot of positives in place that make it very enjoyable to play. It looks great, although the sounds are a little bit of a let down. The bonus round is fantastic. Players can grab significant wins in this round, especially as the number of spins count down and the multipliers increase. It's on the whole a title that's well worth trying out.
Cash Cave FAQs
Where can I play the Cash Cave slot machine for free?
If you want to get to grips with Cash Cave without spending any of your budget then you can play a free demo version of the game right here at MrGamez.com. Just load the game up and you can begin playing right away.
Where can I find the Cash Cave slot for real money wins?
If you feel comfortable with the game and want to play for real money then it's very simple to find an online casino to play at. Just take a look through our detailed casino reviews and you will be able to find a top class online casino in no time. 
Is it safe to play the Cash Cave online slot?
As long as you play at one of our trusted online casinos then you will be safe to play Cash Cave. 
Is there a free spins round in the Cash Cave slot game?
Yes there is. The free spins round is activated when at least 3 of the scatter symbols land on the reels.
References
Beresford, K (2020 M). Retrieved September 9, 2021, from https://www.researchgate.net/publication/332653733_Return-to-Player_Percentage_in_Gaming_Machines_Impact_of_Informative_Materials_on_Player_Understanding

Dixon, M (2013 July 3). Retrieved September 9, 2021, from https://www.ncbi.nlm.nih.gov/pmc/articles/PMC4225056/


Rockloff, M (2013 December). Retrieved September 9, 2021, from https://www.researchgate.net/publication/270341885_The_Impact_of_Electronic_Gaming_Machine_Jackpots_on_Gambling_Behaviour
Game statistics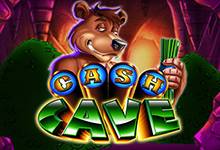 Players who played this game also played: