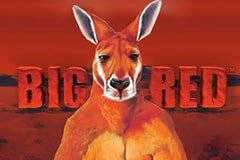 Aristocrat
Big Red
Ancient cultures, be they Egypt, the Orient or anywhere else, play a big part in the themes and graphics on Aristocrat slots. However, that certainly hasnu2019t prevented the company from featuring some modern takes on slot action too and Big Red falls firmly into that category.
Play for free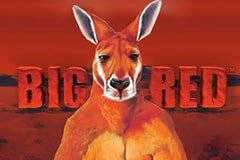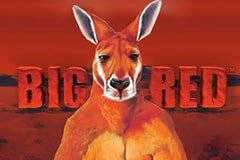 Unfortunately, this game is not available in your location
Why am I getting this message?
Thank you for informing us. Our engineers will work to fix the problem as soon as possible.
Get notified by email when this game is fixed
Thank you. Our engineers will inform you when the problem has been fixed.
Try these similar games instead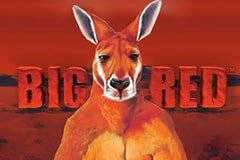 Aristocrat
Big Red
Rate this game:
Ancient cultures, be they Egypt, the Orient or anywhere else, play a big part in the themes and graphics on Aristocrat slots. However, that certainly hasnu2019t prevented the company from featuring some modern takes on slot action too and Big Red falls firmly into that category.
Play for free
Report a problem with this game:
Big Red Slot Review
Let us take you on a journey to the Australian outback with this wildlife themed Big Red slot from Aristocrat, where we will discover the scatters, wilds and free spins, check out the low stakes betting options, plus the optional gamble feature and potential maximum win of 125,000.00 coins.
The Big Red slot machine is set on a classic 5 reels by 3 rows layout with 5 paylines and can be played for real money at one of our recommended casino sites or enjoyed through free play. In our review we will explore the wager limits, RTP and variance rates, rules, graphics, symbols and mobile compatibility.
Pros and Cons
Free Spins

Scatters and Wilds

High RTP
No Jackpot Round

Only 5 Paylines
Big Red Slot's Theme and Graphics
Big Red slot is set on the wide and stretching red desert outback, you can expect to meet crocodiles, wild boars, eagles, dingoes, plus card royals, 10 and 9. The scatters are represented by trees and the wilds by big red kangaroos.
Red Kangaroos are the largest of Australia's marsupials. . . standing over 1.8m tall. . . weighing up to 90kg. . . prefer open plains habitat, as long as there are a few scattered trees for shelter. . . short bursts of speed reaching nearly 40mph, an average travelling speed of 8mph. . . (1)
Big Red slots sound effects are pretty basic, with just the reel sounds in the background as you spin and small effects when landing a win. Under the reels you can find the bet per line, total bet and win amount.
Attached to the spin button is the autoplay function which will give you up to 100 auto spins. You will also find the settings menu to toggle the sound on/off should you wish, plus the (?) information tab for game rules, paytable information, free spins and gamble features and instructions.
During the 1970's Aristocrat Leisure Ltd made history by releasing the world's first five-reel slot machine. . . 2020 saw a vibrant logo and rebrand launching of Aristocrat Gaming. . .  
Behind this fun and entertaining Big Red slot machine sit the well-known software developers Aristocrat Gaming, one of the largest manufacturers of slot machines in the world, established in 1953. During the 1960's Aristocrat branched out into the European markets and has continued to grow globally through the decades. Aristocrat was listed on the Australian Stock Exchange in 1996 and holds offices in Sydney, Russia, London, South Africa and the United States.
How To Play The Big Red Slot
How to play the Big Red slot is really easy for any player, including newbies. We will go through the basics over the next few sections, such as the betting options available, the game rules plus the symbols and values to look out for.
For a regular win on the Big Red slot machine, just match one or more symbols on consecutive reels across the 5 paylines which pay from left to right, starting with the leftmost reel. The Wild represented by the Big Red Kangaroo will substitute for any other symbol except the Tree Scatters and only appear on reels 3, 4 and 5. Scatters represented by Trees can land on any of the reels.
Game Rules
Under the Big Red slots reels, you will find the (?) tab where you can access the game rules, amongst other information, here is an overview:
Scatters (Trees) appear on all reels
Wilds (Kangaroos) appear on reels 3, 4 and 5, substituting all symbols except the Scatters
All wins pay left to right except during Free Spins where Scatters pay any
Total Bet is number of lines multiplied by the bet per line
Scatter Wins are multiplied by the bet per line and the number of lines played
Highest win only on each line pays
Betting Options and Wager Limits
On the Big Red slots game screen, you will see a (+) and (-) either side of the 'bet per line'. Altering your stake amount per line will change the 'total bet' amount. Bet per line values range from 0.20 – 20.00 which in turn alter the total bet values which range from 1.00 – 100.00 per spin.
These wager limits are fairly low stakes when compared to some slot games which may have maximum bets of anywhere from 500.00 +, however for a new player to slots these are great ranges. For seasoned players, these wagers may appeal when coupled with the potential 125,000.00 maximum win.
Symbols and Values
The highest paying symbols on the Big Red slot machine are the crocodiles which will pay out 1250x for landing five which on a maximum stake could land you 25,000 followed closely by the wild boars which will reward you 1,000x for hitting five equating to 20,000 on maximum stakes.
Win lines are paid by multiplying the relevant symbol value (see paytable) by the 'bet per line' multiplied by the number of paylines. . . Scatter win lines are paid by multiplying the relevant symbol value (see paytable) by the 'total bet'. . .
Check out the full paytable information for the Big Red slot machine below:
| Symbol | 1 on a Payline | 2 on a Payline | 3 on a Payline | 4 on a Payline | 5 on a Payline |
| --- | --- | --- | --- | --- | --- |
| | 2x | 12x | 150x | 500x | 950x |
| | 2x | 10x | 100x | 250x | 750x |
| | - | 3x | 50X | 150x | 500x |
| | - | 2x | 25x | 100x | 400x |
| | - | - | 15x | 50x | 300x |
| | - | - | 15x | 50x | 300x |
| | - | - | 10x | 30x | 250x |
| | - | - | 5x | 20x | 150x |
| | - | - | 5x | 20x | 150x |
Unusually, you will notice that for both the crocodiles and wild boars, players are awarded a value for landing just one symbol. Also, Tree Scatters are worth a payout when landing two or more and the lower paid symbols are the card royals, 10 and 9, which look a little out of place on this Australian wildlife slot.
Big Red In-Game Features
To enhance regular play, the Big Red slot features Scatters and Wilds, a Free Spins bonus round, optional Gamble bonus round and a maximum jackpot potential. We will now take a closer look at these in-game features:
Free Spins
Unusually, the Free Spins bonus round is triggered by the Wilds and not Scatters, as is the norm in most slot games. When a win is achieved through the Kangaroo Wild substituting for another symbol, the Free Spins bonus round is activated and 5 free spins are awarded for each payline that is lit.
During the Free Spins, each Tree Scatter can have an additional payout and any Tree Scatter landing will generate the same amount of winnings as the original winning line which activated the Free Spins feature. During the feature, Tree Scatter wins are paid any way and not just left to right.
Should the Big Red slots Kangaroo Wilds substitute for a symbol to give a winning combination during the Free Spins feature, then the bonus round is retriggered, awarding a further five free spins. If the current free spins have not finished, the new set are stacked and will activate immediately after the round is completed.
Bonus Rounds
The only other bonus round is the optional Gamble feature which is offered following every successful winning spin. Players are given the option to gamble their win pot or collect. Should you choose the 'Gamble' feature, then you are taken to a new screen.
The Big Red slot machine Gamble feature will give you two options to select from, you can only play one option. Faced with a deck of cards, you must guess whether the next card to turn over is a) coloured red or black, b) a specific suit (hearts, diamonds, clubs or spades).
Guessing incorrectly on either option will result in the loss of the entire win pot. You have the opportunity to continue successfully gambling and guessing for up to 5 times. . . 
Choosing to gamble your win pot on what colour card will turn over next, will reward you double the win pot if you guess correctly. Choosing to gamble on which suit it will be, can reward you quadruple your win pot should you guess correctly.
Jackpot
There are no progressive jackpot or jackpot bonus rounds on the Big Red slot, however, you do have the opportunity to hit the maximum win which is 125,000.00 and can be achieved through the Gamble feature, Free Spins or base game when landing 5 crocodiles on all 5 paylines when playing with maximum stakes.
Big Red RTP and Variance
The Big Red slots RTP is one of the highest at 97.04% and players can enjoy a medium variance playthrough. The Return To Player (RTP) is a theoretical percentage which indicates the potential payout to a player over an extended period of time. Slots typically range from 87% to 99% with progressive jackpots resting at the bottom of the scale due to the large win pots they occasionally pay out.
. . . In studying volatility, it should be acknowledged that the relationship between volatility and player behavior may not be consistent and may also vary depending upon the player's experience and approach to gambling. . . (2)
Variance, or volatility as it is also known, is another theoretical indicator which predicts the potential pot size and frequency of payouts over an extended time period. High variance slot are said to pay out large win pots but with a delayed frequency, whereas low variance slots will pay out small pots frequently.
Device Compatibility
As is to be expected, with the future of online gambling leaning more towards the mobile gaming arenas, the Big Red slot machine is compatible with all major devices and operating systems, including iOS, Android, Windows.
The game is fully optimized to adapt to any screen size necessary with no compromise on graphics, sound effects or gameplay. It is recommended to have a secure internet connection to avoid any disruption to play or void wins.
Big Red Sequel
The Big Red 2 sequel appears to only be available at the present time for mobile devices (smartphones and tablets). The theme and graphics are the same, however, the symbol values are slightly less. Players are still looking at the Kangaroo Wilds and Tree Scatters alongside the Free Spins bonus round, however, the one additional feature for the Big Red 2 is the opportunity of winning Minor or Major Jackpot prizes.
Overall Rating
To complete our Big Red slot machine review, we have scored an overall rating based on the following criteria: user experience, game features, payouts, plus sounds and visuals:
The Big Red slot offers a user friendly navigation with all the tabs necessary for gameplay. There are no complex rules or game features and the game will suit both new and seasoned players. The game loads smoothly both from desktop and mobile device platforms.
The Big Red in-game features include Scatters and Wilds, Free Spins and 'Gamble' bonus rounds. The Free Spins can be retriggered, the Gamble feature is optional plus the scatters and wilds both play important roles in creating winning combinations and payouts.
We feel that the game just misses out by not having a jackpot bonus round, however the in-game features are fairly lucrative and will not deter you from playing.
Symbols values on the Big Red slot machine are quite high and it was great to see the higher paying symbols landing on the reels. The fact that you can win by landing just one crocodile or wild boar is a bonus, so too is the potential maximum win of 125,000.00
The Free Spins payouts can mount up quickly, especially when hitting Wild Kangaroos for retriggers and Scatter Trees which pay an additional amount. It was nice to see that the scatters and wilds are not shy of the reels during the bonus feature.
Visually, the Big Red slots graphics are pleasing and in keeping with the Australian outback and wildlife theme. An exception would be the card royals, 10 and 9 which look rather out of place, however, are a familiar sight on most slots, representing the lower value symbols.
Sound-wise, the slot is fairly basic with the sound of the reels and occasional effects on winning symbols. During the Free Spins, the background turns blue and every time a Scatter Tree lands, there is a crash of lightning which crackles and highlights the tree.
The Big Red slot machine may present as fairly basic, however, when looking further, the game can stack up those winnings nicely, with a high RTP and medium variance, the win pots keep landing at a steady rate. The Free Spins is a great feature and lands fairly regularly, scatters and wilds are plentiful and although a fairly restrictive betting range, there is the potential for a 125,000.00 jackpot win.
Big Red FAQs
Where can I play Big Red slot game online for free?
To play Big Red slot for free, just stay on our site MrGamez.com where you can enjoy the bonus features, learn the game rules and spin for as many times as you like.
Which casino has the Big Red slot?
Take a look through our recommended list of Big Red online casinos. Rest assured, our top choice casinos are licensed and regulated to provide a safe and enjoyable experience.
Is there a jackpot round on the Big Red slot machine?
There isn't a jackpot round on the Big Red slot machine, however, you do have the Free Spins bonus round activated by substituting Wild Kangaroos or the optional Gamble round which is offered following every winning spin.
What is the highest payout available on Big Red?
The highest available win on Big Red is 125,000.00 which can be won through base gameplay, free spins or the gamble feature.
References
Sanctuary, B. (2021). Red Kangaroo. Billabong Sanctuary - Australian Native Wildlife Park Townsville. https://www.billabongsanctuary.com.au/red-kangaroo/.


Percy, C. (2021, February 26). Volatility Under The Spotlight. Taylor & Francis Online. https://www.tandfonline.com/doi/full/10.1080/14459795.2021.1891273.
Game statistics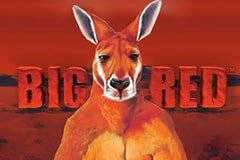 Players who played this game also played: