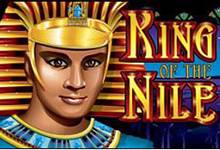 Aristocrat
King of the Nile
Ancient Egypt is where some of the most popular Aristocrat slot action of all time takes place.
Play for free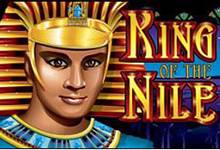 Aristocrat
King of the Nile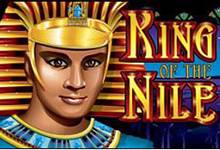 Aristocrat
King of the Nile
Unfortunately, this game is not available in your location
Why am I getting this message?
Thank you for informing us. Our engineers will work to fix the problem as soon as possible.
Get notified by email when this game is fixed
Thank you. Our engineers will inform you when the problem has been fixed.
Try these similar games instead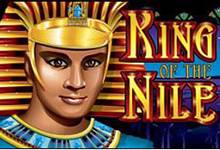 Aristocrat
King of the Nile
Rate this game:
Ancient Egypt is where some of the most popular Aristocrat slot action of all time takes place.
Play for free
Report a problem with this game:
King of the Nile Slot Review
Ancient Egypt is where some of the most popular Aristocrat slot action of all time takes place. The game that started it all was Queen of the Nile, and since then there has been a sequel and a handful of spinoffs, including Love on the Nile and, unsurprisingly, the game that we're covering here in this feature, King of the Nile. It is one of the most recent releases in the entire series and this is exemplified in the fact that the symbols and gameplay have a slightly more modern feeling to their counterparts. Whether you're a fan of the series or have simply heard all of the good things about it, we've got all of the details on this cracking game that takes a well-known property to the next level. The game itself can't be played online – only players at land based casinos can enjoy the real thing. However, this is one of many games from Aristocrat that has inspired a generation of developers and we've used that to put together the most extensive selection of King of the Nile alternatives around. You can find out all about that below, after we take a look at the visuals, features and more.
King of the Nile Theme
There are dozens of Ancient Egyptian slots out there. Indeed, there's enough for them to have their very own category within the video slots section here at Mr Gamez. No matter who makes the game in question, they very rarely stray from the thematic formula of pyramids, hieroglyphics and other common Ancient Egyptian images. King of the Nile is no different, although he does make various appearances throughout the course of the game. He's joined on the reels by the queen, scarab beetle and other icons that have appeared numerous times before throughout Aristocrat's history.
Gameplay and Prizes
The game may be one of the more recent releases in the series, but Aristocrat has opted not to tinker too much with the formula that players have become accustomed too. Rather than giving in to the temptation of making this a Reel Power game or combining it with some of their other more unique feature sets, they have instead opted to stick with five regular reels and twenty win lines. These options won't turn any heads, but they ensure that King of the Nile fits in nicely with the other games in the range.
Features and Bonuses
With fairly standard betting options, there was a danger that Aristocrat may have opted to simply make this game a clone of the ones before. Fortunately, they've never been the kind of company to do such a thing and where King of the Nile stands head and shoulders above the rest is within the bonus rounds. They are particularly suited to a land based game and have proven popular with fans. As is often the case, the pyramid is the scatter symbol and more scatters means more spins. Three are worth fifteen, four reward twenty and a scatter on each reel makes for 25 free games. These are no ordinary spins either, as all prizes are tripled in value for the duration of the round. What sets the game apart from the rest is the Player's Choice feature. The option buttons come into play and you can opt for one of three choices. First up is the option to take your prize from the round. If it didn't prove to be too lucrative, then you can give it up in favour of the other two options. The second choice is to scoop a mystery cash prize which of course can be higher or lower than your free spins prize. If that seems like too much of a risk then you'll want to go for option three, where the previous free spins round is effectively wiped from history and they'll spin out all over again. Naturally, you only get one shot at this option, but it can often be enough to salvage any disappointing bonus games.
Features such as those above are generally only found in land based casinos. However, that certainly hasn't prevented us from giving King of the Nile the same treatment as all of Aristocrat's other most popular games. With no online version available, players in Australia, New Zealand and beyond will undoubtedly be looking for other games with a similar style that will allow them to enjoy top class action at home. We're on hand with that action, with all of our alternatives drawn from the selection here at Mr Gamez, meaning that you can try them out for yourself before heading over to our recommended casinos to play for real cash.
Game statistics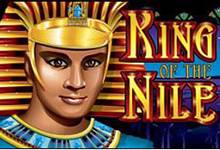 Players who played this game also played: