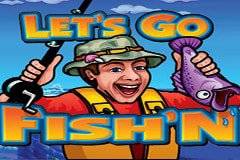 Aristocrat
Let's Go Fish'n
We have to say that fishing isnu2019t one of our favourite pastimes.
Play for free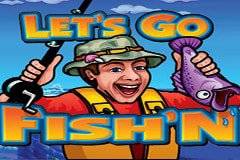 Aristocrat
Let's Go Fish'n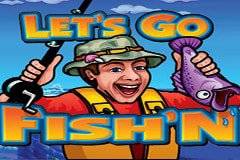 Aristocrat
Let's Go Fish'n
Unfortunately, this game is not available in your location
Why am I getting this message?
Thank you for informing us. Our engineers will work to fix the problem as soon as possible.
Get notified by email when this game is fixed
Thank you. Our engineers will inform you when the problem has been fixed.
Try these similar games instead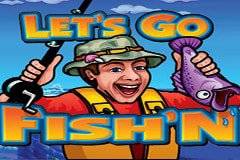 Aristocrat
Let's Go Fish'n
Rate this game:
We have to say that fishing isnu2019t one of our favourite pastimes.
Play for free
Report a problem with this game:
Let's Go Fish'n Slot Review
We have to say that fishing isn't one of our favourite pastimes. If we want to relax then we'd much rather fire up a good old game of blackjack and chill out that way, but we certainly don't speak for everyone and Aristocrat has brought fishing action to the reels in style on the appropriately titled Let's Go Fish'n. It's the most popular fishing themed slot in Australia, which is little surprise given the company's track record, and if you like to combine two of the country's most popular activities at once then you're sure to love this game. Sadly, you can't kick back and relax on it at home as there's no online version, although that would be blocked in Australia anyway, although we've given the slot the exact same treatment as all of our other featured Aristocrat favourites with some great alternatives, which we'll cover in full at the end of the feature. First, let's take a look at all of the great action that Let's Go Fish'n has to offer angling fans and slots players alike.
Let's Go Fish'n Theme
One thing that you can count on when it comes to any Aristocrat game is that the title will give you a fair idea of what to expect from the visuals. There are a few clouds in the sky to set the scene and the symbols are all very aquatic in nature, including worms on hooks, pesky seagulls and of course the fisherman himself. The style is typical of Aristocrat, although none of the symbols are quite as typical as the playing card icons which seem to always manage to find their way onto their games! Their role remains the same too, as they pay out the kind of prizes that are more there to keep things ticking over than to count as big wins.
Gameplay and Prizes
Let's Go Fish'n features a fully adjustable set of win lines over five reels, with a maximum of 25 on offer. Coin bets run from a cent up to a couple of dollars so players of any bankroll can always find plenty of action and the aim is the same as always – match up the symbols and win a prize. You can pick up over a thousand coins on a single spin and we'd always suggest betting the top number of win lines in order to achieve the best value that the game has to offer.
Features and Bonuses
Every Aristocrat fan will be familiar with the concept of free spins on their slots and that's exactly what you'll be shooting for here in order to pick up the biggest prizes. The Let's Go Fish'n logo is the important icon here and three in view will take you to the main bonus game, with more spins available if you're lucky enough to spin in the same combination during the round itself. The developer has added a great twist to the round using fishermen as the main characters. You choose one before the spins start and they'll see what they can fish up to help you along the way. This could be more spins, additional wilds or one of several other bonuses. The main wild card, which also appears during regular play, appears more often during the bonus game and you can even choose a symbol to act as a golden wild for enhanced prizes whenever it puts in an appearance. In all, the features on Let's Go Fish'n are simple enough to be easy to understand but complex enough to put together some truly impressive wins.
We get the feeling that if this game was going to make it online then it would have done so by now, so the authentic experience looks set to remain a mainstay of land based venues only. However, fishing is a theme that has been done time and time again by other developers and you're literally spoiled for choice when it comes to online alternatives. You don't have to look far either as we've put together the cream of the crop in one handy guide. Check it out here at Mr Gamez, where we've covered not only the games but also the best places to play them online in Australia and beyond – you can even try them with no deposit right here on the site!
Game statistics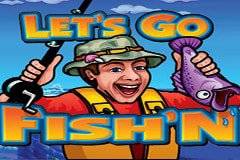 Players who played this game also played: