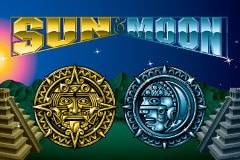 Aristocrat
Sun and Moon
The Aztec theme crops up a lot in both land based and online video slots, and Aristocratu2019s very own take on the theme is one of the better known out there.
Play for free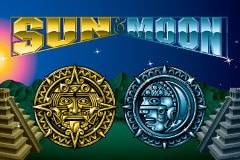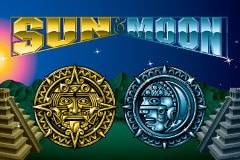 Unfortunately, this game is not available in your location
Why am I getting this message?
Thank you for informing us. Our engineers will work to fix the problem as soon as possible.
Get notified by email when this game is fixed
Thank you. Our engineers will inform you when the problem has been fixed.
Try these similar games instead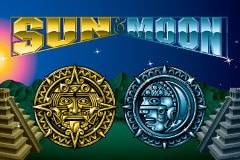 Aristocrat
Sun and Moon
Rate this game:
The Aztec theme crops up a lot in both land based and online video slots, and Aristocratu2019s very own take on the theme is one of the better known out there.
Play for free
Sun and Moon Slot Review
The Sun and Moon online slot is a highly enjoyable title. It's been around since 2011 so has been around for quite a while. It has relatively modest graphics on show, but uses some really interesting features to help it stand out to players. The Mayan theme helps to create some added interest with the sun and moon both being based around the Mayan calendar. It really is one of the most engaging games around which has helped it to keep up with some of the more modern titles on the market.
The Mayans were a real civilization so it does make it slightly more interesting. While the graphics aren't amazing here, they do just enough to make sure players understand exactly what's on the screen. This combined with the fantastic features means it's a game to keep an eye on.
Pros and Cons
Sun and Moon symbols have multiple functions

All wins are doubled in the bonus round

The free spins can be activated from within the bonus round
The graphics are a little bit dated

No mobile version
Sun and Moon Symbols & Values
The symbols in Sun and Moon are all linked to classic video slot features as well as the Mayan Calendar. (1) While the game has been surpassed visually by some other titles on the market, there are very few that use the symbols included quite as well as Sun and Moon slots does. In fact, the Sun symbol and the Moon symbol can be used in a number of different ways in this game which is what helps to create the interest.
Both the Sun and Moon symbols act as wild symbols in the game. They also act as scatter symbols. On top of this they can also mix together to create wins. They're also the highest paying symbols in the game. It really makes them one of the most versatile symbols we have ever seen in a game. The high paying symbols that you can see in the Sun and Moon online slot are as follows:
Sun
Moon
Mask
Medal
Ring
Statute
As with most video slots the low paying symbols are linked to playing cards. The cards that are included are as follows:
There are no stacks in the game but the sun and moon symbols can both appear in multiple places. As they both act as wild symbols and can provide mixed wins with each other, it means that all 20 paylines can create wins on every spin. When the doubled wins are active during the bonus round it means some fantastic wins can be created.
In order to learn more about the payouts and an in depth look at what each symbol payts out you can see the complete paytable here:
| Symbol | 2 on a Payline | 3 on a Payline | 4 on a Payline | 5 on a Payline |
| --- | --- | --- | --- | --- |
| | 20x | 300x | 500x | 1000x |
| | 20x | 300x | 500x | 1000x |
| | 2x | 50x | 150x | 300x |
| | 2x | 20x | 50x | 200x |
| | 2x | 20x | 50x | 200x |
| | - | 10x | 40x | 150x |
| | - | 5x | 20x | 120x |
| | - | 5x | 20x | 120x |
| | - | 5x | 20x | 120x |
| | - | 5x | 20x | 100x |
| | - | 5x | 15x | 100x |
| | 2x | 5x | 15x | 100x |
Sun and Moon Betting Options
The wager range for Sun and Moon slots is a little bit limited when compared to other more modern slots. Players can place bets of between 0.02 and 2.50 when playing the game. There are 20 active paylines in place and they can be customised so between 1 and 20 paylines can be active on any single spin.
Even though it's one of the older titles on the market, players are still able to set an autoplay on Sun and Moon. It's very easy to use with a simple plus and minus button allowing the number of spins to be played to be set. It makes it very easy for players who want to use a bankroll management strategy to set out the right number of spins for their strategy. When the bonus round is activated the autoplay does switch back to manual mode.
Sun and Moon Slot Game Bonus Features
All bonuses in Sun and Moon slots are based around the sun and moon symbols. The first aspect that they become involved in is as a wild symbol. Each of the sun and the moon can become wild whenever they appear on the reels. The only time each symbol isn't wild is when interacting with each other on a payline. In this case the two symbols will mix together to create a win.
They also act as a scatter symbol. Whenever at least 2 of either symbol appears anywhere on the reels the free spins round will begin. During this round all wins that are created are doubled, making it much more lucrative than the standard round. Between 5 and 50 free spins can be awarded depending on the number of symbols that land. The feature can also be activated again from within the free spins, meaning that it can potentially award some big prizes.
There is also a pyramid bonus symbol that's included in the game. This symbol can only appear on the second reel and when it lands it will reveal a different symbol completely at random. It offers the chance for extra paylines to be filled giving more wins to players.
Sun and Moon Device Compatibility
This is a little bit of a bone of contention. Even though the game is one of the older titles on the market, having been released in 2011, it has still had an update relatively recently. It's completely Flash based which means that the level of compatibility for the title is very low. So, players are unable to play the game on mobile devices at this moment in time.
For players who like playing on the go there is some disappointment for Sun and Moon slots. It can't be played on mobile devices, even though it has had an update recently. 
It could be that the title is too far back to be converted to newer technology or there could be other reasons behind the lack of mobile compatibility at this moment in time. One good sign is that the game had an update in 2020 so it's obvious that Aristocrat hasn't forgotten about it and mobile compatibility could be an option in the future.
Sun and Moon Fixed Jackpot
Sun and Moon slots gives players a fixed jackpot to aim for. While it does mean that the potential prize on offer is lower than that of a progressive jackpot (2) it does mean that there are other benefits for players. For example there is no temptation to increase betting frequency as the prize pot increases, which can be the case with progressive jackpots.
Non-progressive jackpots generate a fixed dollar payout irrespective of the
accumulation of bets and their contributions from the players. Two conflicting views can be
postulated regarding whether progressive or non-progressive jackpots should have a more
motivating effect on players' gambling intensity.
Players are able to grab the maximum payout in Sun and Moon by completely filling the reels with sun and moon symbols during the bonus round. Because this doubles all wins it will award a larger win than the standard round.
Sun and Moon Visuals and Sound
Graphically, Sun and Moon doesn't manage to compete with newer slots. The visuals are designed well and they certainly aren't hard to see on the screen, but they don't have the sharpness that modern titles offer. What the Sun and Moon online slot does very well is to stay in line with the theme of the game. It's obviously a Mayan themed title and this helps the game to create some immersion.
The sounds are all a bit generic as well. Just like the graphics they're not bad, they don't let the title down, but when compared to more modern games it is obvious that there have been some leaps forward in the video slots world.
Of course it has to be taken into account that the game is over 10 years old. Despite showing its age slightly, it's by no means a bad looking title. It could just do with a little bit of polish to bring it up to the same level as newer games.
Sun and Moon Slot Strategy
Sun and Moon is a fully randomised game, it has random number generators in place to make sure that no spin can be predicted. While this is necessary when it comes to making sure the game is totally fair, it does mean that players are unable to predict how spins will land. It makes it difficult to develop a winning strategy, especially as there is no skill involved with each individual spin.
There are 20 paylines included in Sun and Moon. This can be customised so players can choose between 1 and 20 to be active at any time. It allows players to raise or lower their stakes depending on how many paylines are active. While it could allow players to grab some additional spins from their budget, it should be noted that it's always best to keep as many paylines in play as you can. This will increase the chances of landing a win when playing the game.
As wins are doubled during the bonus round this should be what players attempt to trigger. It can also be activated more than once from a single spin, so the chances for more wins is also possible.
Sun and Moon RTP/Volatility
The Sun and Moon online slot does have a low RTP in place. At 94.98% it sits below the market average, which does drag it back a little bit. This is quite common with older slots as the market was still in its infancy in relation to the internet. An RTP set at this level will give an average return of 9,498 credits for every 10,000 that are wagered. Of course, this average is calculated over a large number of spins, so don't expect this return every time you play.
Sun and Moon has a low to medium volatility. So it does mean that wins come along a little more regularly when compared to other higher volatility games. However, a trade off for this is that the level of the wins will be a bit lower.
With a lower RTP it can put off some players. The low volatility makes it worthwhile play though as the wins come along on a regular basis. It makes it a fun title that won't leave players waiting long for the next win.
The low volatility does ensure that wins are regular in Sun and Moon. Players won't see many high paying wins in this game though. This is something that players will need to weigh up before playing the Sun and Moon online slot.
With a low volatility this game does provide plenty of excitement. The low RTP might be a stumbling block but regular wins soon makes this a distant memory.
Up to 1,000 times the player stake is available as a win in Sun and Moon. This is one of the higher payouts for a low volatility title which is why it leans slightly towards the medium end of the market compared to other low volatility games.
Sun and Moon Slot Game Tips
Because video slots don't follow a set pattern it means that players are unable to work out what is coming next from spin to spin. It means that the random nature of the game requires a different approach to other, more skill based, games. Fortunately, we know the best tips around when it comes to understanding the best way to increase your chances of winning. Take a look to give yourself a better shot.
Be Sensible with your Bankroll
Far too often players don't understand how to manage their bankroll. (3) They will go all out and play at the highest stake possible and then burn out completely within 3 or 4 spins. In order to give yourself the best chance of winning you need to make sure that you can play as many spins as possible. This means you will need to manage your bankroll properly to get the mix of stake level and number of spins just right.
Stick to your Budget
If you have a bad day at the office and lose your budget, walk away. Lots of players think that a big win is just around the corner and make another deposit to keep playing. It doesn't always work like that though, so once your budget has been used, it's time to stop playing.
Try Before you Buy
Although video slots aren't skill based games in regard to the spins themselves, you can get a feel for how the maths model of the games work. This will make it easier to work out your strategy and to try and increase your winning chances. That's why playing a demo version of the game before playing for real money is always a good idea. It will allow you to get a feel for the game without using your budget to do so. That's why playing Sun and Moon free slots will help to get you up to speed.
Overall Rating
Although Sun and Moon slots is one of the older titles on the market, it still has a lot to offer players. We have taken a good look at the game and put together a final section to help you understand if it's the game for you.
In terms of playing the game, it's very simple to use. All the controls are easy and there are no complications with this title. However, the lack of mobile compatibility does take away from the score somewhat.
Sun and Moon has some great features in place. It uses the symbols in the game to great effect and it really helps to draw players in. The fact the sun and moon can create lots of wins as well as activate the bonus round makes the Sun and Moon online slot one of the most exciting around.
While the payouts aren't that high when compared to some of the top titles around, for a low to medium volatility game the payouts are quite competitive. The bonus spins round especially provides some nice wins to players.
This is one area where the game does fall down slightly. It hasn't aged that well when compared to other games and does mean that players might be a little bit put off. This is a minor aspect overall though and with the quality gameplay offered it more than makes up for the slightly lacklustre aesthetics.
Overall, Sun and Moon is a title that has a lot of positives. The bonus features are excellent and even though it's one of the older games on the market it's still very innovative. Of course the graphics have aged, but that's to be expected. It doesn't really take away from the experience and they still match up to the theme of the game perfectly. The only real issue that the game has is mobile compatibility and low RTP. Other than this it's one of the most enjoyable games out there.
Sun & Moon FAQs
Where can I play Sun and Moon slots for free?
You can load up the demo version of Sun and Moon slots right here at MrGamez.com. Once it's loaded up you can easily start working on your strategy.
Is the Sun and Moon slot available to play for real money?
It is indeed. You can sign up to a recommended casino, make a deposit and then start playing for real money. All you need to do is check out a review and choose the right site for you.
How do you trigger the jackpot feature on Sun and Moon slots?
In order to grab the biggest win in the game you will need to completely fill the reels with sun and moon symbols during the bonus spins round.
How do you win on the Sun and Moon slot machine?
By landing identical symbols from left to right on a payline. Some symbols require 3 symbols in a row to win while others require just 2 symbols in a row to win.
References
Jenkins, J (2012). Retrieved June 16, 2021, from https://edj.net/mc2012/mayans.htm

Rockloff, M (2015 June). Retrieved June 16, 2021, from https://www.researchgate.net/publication/278042260_Jackpot_Structural_Features_Rollover_Effect_and_Goal-Gradient_Effect_in_EGM_Gambling


Lantz, B (2016 October). Retrieved June 16, 2021, from https://www.researchgate.net/publication/343734789_Bankroll_management_in_Sit_and_go_poker_tournaments
Game statistics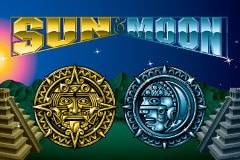 Players who played this game also played: