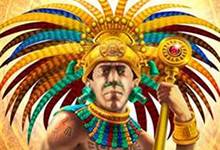 Aristocrat
Sun King
Aristocrat seems to have a bit of a thing for royalty, although with a name like Aristocrat it is easy to see why.
Play for free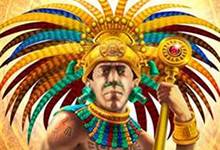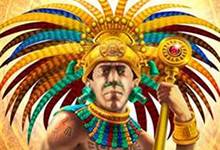 Unfortunately, this game is not available in your location
Why am I getting this message?
Thank you for informing us. Our engineers will work to fix the problem as soon as possible.
Get notified by email when this game is fixed
Thank you. Our engineers will inform you when the problem has been fixed.
Try these similar games instead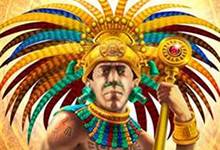 Aristocrat
Sun King
Rate this game:
Aristocrat seems to have a bit of a thing for royalty, although with a name like Aristocrat it is easy to see why.
Play for free
Report a problem with this game:
Sun King Slot Review
Aristocrat seems to have a bit of a thing for royalty, although with a name like Aristocrat it is easy to see why. Back in the old days, they were all about kings and queens of the Nile and now it is the turn of the Sun King to shine on his very own slot, complete with the bonus functionality of the Sparkling Jackpots system. Like all of the games in the range, this slot is easy to pick up and fairly simple to look at but packed with features and, most importantly of all, great prizes. While you'll only currently find the title in the casinos and clubs of Aristocrat's native Australia, you can rest assured that we're on hand with the best online alternatives. If you've already had a taste of the game and want to play something similar at home, or simply can't wait for an international release then our Sun King online alternatives are absolutely ideal and you'll find them all on the dedicated page. There'll be much more on all of that later in this feature, but first let's see why Sun King is already proving a massive hit with the players.
Sun King Theme
Few developers successfully add splashes of colour to the reels as well as Aristocrat can and this game is some of the best evidence ever of that being the case. The screen will brighten up any casino environment and the game itself features an eclectic mix of the traditional and the brand new when it comes to symbols, with each being rendered in impressive detail. Sun King is one of those slots that we'd have to say will never win any design awards for the graphics, but the combination of visuals and sounds will always make for a great gaming experience.
Gameplay and Prizes
Even more important to a great gaming experience is the gameplay, and this is where Sun King shines. The Sparkling Jackpots series was designed for high rollers and that is reflected in the core betting options, although in something of an unusual move, you'll find different versions in different Aussie states. The Queensland version, as it will undoubtedly become known, offers twenty win lines with a five cent coin bet. Players in New South Wales, Victoria and South Australia are treated to the slightly more standard one and two cent varieties, but this is compensated for by the use of thirty win lines instead. This is the perfect demonstration of how the Sparkling Jackpots games are by no means identical, and they share a certain feature rather than being based on the same gameplay.
Prize wise, you have all of the standard wins from the reels, which are nicely backed up by the Sparkling Jackpots themselves. The current jackpot amounts are always displayed at the top of the cabinet and can range from a few dollars, all of the way up to $10,000 or more. Winning the jackpot revolves around the red gem symbol, which can either appear on its own or as an overlay on one of the other symbols. Line up five symbols in a row with a red gem involved in the combination and you stand to win one of the displayed prize amounts at random.
Features and Bonuses
The jackpot prizes alone will be enough to keep most players happy, but if you like your slots action to be a little wider ranging then you'll also want to keep an eye out for the main bonus round. There are no prizes for guessing what the round is, as virtually every Aristocrat slot since the beginning of time has incorporated free spins in some way and that continues to be the case here. If you've played a Sparkling Jackpots slot before then you'll also know what to expect from the twist, as you can trade spins for multipliers once again, giving players added control over the variance of the bonus round. At the lowest end of the spins scale you can scoop five free games with all wins randomly multiplied by either ten, fifteen or 25 times their original value. Alternatively, you may want to go to the other end and opt for twenty free games. Doing so reduces your multiplier with a shot at increasing your prize value by two, three or five times. If you're feeling brave then you can opt for the mystery choice, with between five and twenty games being unveiled and any range of multipliers possible.
Sun King is available now all over Australia, although if you're not based in Australia then that doesn't help! With that in mind, and of course for Aussie players that prefer to play online, we've put together a comprehensive selection of online alternatives for you to enjoy at your leisure. Whether you enjoy the jackpots, free spins or even the theme on Sun King, you'll find exactly what you're looking for on our Sun King alternatives page, not to mention the very best places to play from just about anywhere in the world.
Game statistics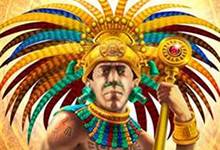 Players who played this game also played: