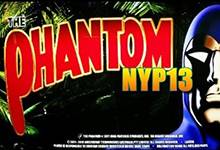 Aristocrat
The Phantom
If youu2019re a regular visitor here at Mr Gamez then youu2019ll know that weu2019re superhero fans, have no doubt about it.
Play for free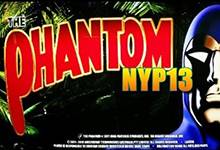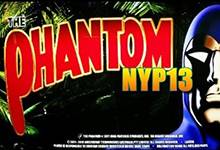 Unfortunately, this game is not available in your location
Why am I getting this message?
Thank you for informing us. Our engineers will work to fix the problem as soon as possible.
Get notified by email when this game is fixed
Thank you. Our engineers will inform you when the problem has been fixed.
Try these similar games instead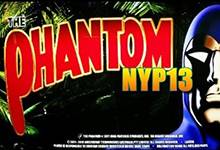 Aristocrat
The Phantom
Rate this game:
If youu2019re a regular visitor here at Mr Gamez then youu2019ll know that weu2019re superhero fans, have no doubt about it.
Play for free
Report a problem with this game:
The Phantom Slot Review
If you're a regular visitor here at Mr Gamez then you'll know that we're superhero fans, have no doubt about it. Indeed, of all the genres of slots out there, only a select few have their very own categories here on the site and Action Heroes is one of them, containing some of our absolute favourites from all manner of different developers. Virtually every slots company in the world has at least one licenced hero game to their name and Aristocrat is no different, with their official land based slot based on The Phantom. He's been around longer even than one armed bandits, having first appeared in print in 1936 and gone on to team up with the Defenders of the Earth and various others through comic books, television series and movies. As one of the only heroes brave enough to wear lilac, he certainly catches the eye and has plenty to offer in a slots playing sense. The Aristocrat slot is not available online anywhere, regardless of whether or not you're in a blocked country, so all players can get the maximum benefit from checking out our dedicated alternatives, which we'll discuss in more detail at the end of this feature.
The Phantom Theme
The Phantom is absolutely dominated by the title character as you'd expect. After all, you don't shell out for a license and then make subtle references to the main man! The theme incorporates everything about the character, most notably his African roots, including skulls and various other parts of the scenery. An official license isn't enough to put Aristocrat off including their traditional playing card icons either and while they've received something of a lick of paint to make them fit with the overall atmosphere, they continue to represent the lower value prizes on offer.
Gameplay and Prizes
While this is one of the relatively recent Aristocrat releases, they opted to appeal to the widest possible audience by making use of their most well-known betting option, which is 25 win lines. While the controls on the game are a little out of the ordinary, they still incorporate plenty of options that you'll be used to including adjustable coin bets, with total stakes ranging from just a cent with one win line in play to upwards of a hundred dollars. There's also the ante bet, which we'd always recommend playing as it can really enhance the features on the game as you'll discover below.
Features and Bonuses
Playing video slots successfully is all about value, just like pretty much every form of gambling. Whether you think a sports team has been under-priced or you want to build your bankroll with bonuses, every edge matters and that's why we're fans of the ante bet. It all revolves around the free spins on offer on the game. Three scatters lead to the round, but they are pretty different depending on whether the ante is in place. If you've opted to go without, then the spins will pay out as normal. However, the ante bet opens up a round with four sets of reels in play. Your job is to pick one and you'll scoop the prizes that appear on those reels during the game. However, if that set of reels also happens to be the one where the most scatter symbols have landed during the free games, then you'll pick up the combined total prizes from all four sets! That, as they say, is value and it's topped off with The Phantom himself who appears as a stacked wild during both free spins and regular gameplay.
With no online version of The Phantom out there at the current time, all of this action is confined to the casinos of the world, most notably in Australia and the US. That means that whether you're in a blocked territory or not, our alternatives are the games to check out for a similar experience. As certified experts in superhero slots, we've put together the four online slots that best capture all of the magic of The Phantom with the added bonus of being available online. You can play our featured games here on the site with no deposit required, or for real cash at the casinos recommended on the page itself.
Game statistics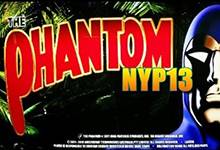 Players who played this game also played: