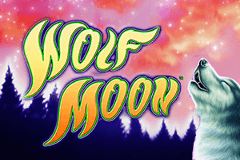 Aristocrat
Wolf Moon
Imagine the possibilities of playing a slot game that boasts more than 4,000 ways to win.
Play for free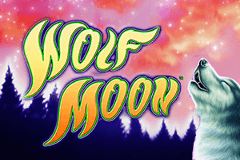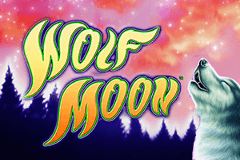 Unfortunately, this game is not available in your location
Why am I getting this message?
Thank you for informing us. Our engineers will work to fix the problem as soon as possible.
Get notified by email when this game is fixed
Thank you. Our engineers will inform you when the problem has been fixed.
Try these similar games instead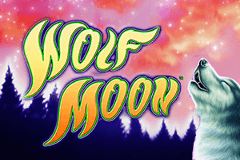 Aristocrat
Wolf Moon
Rate this game:
Imagine the possibilities of playing a slot game that boasts more than 4,000 ways to win.
Play for free
Report a problem with this game:
Wolf Moon Slot Review
Imagine the possibilities of playing a slot game that boasts more than 4,000 ways to win. Imagine no more: Wolf Moon is here!
Wolf Moon is one of the newest additions to the Aristocrat online gaming suite, coming as it did in March 2014 – despite being in their land-based catalogue for a good few years.
What makes Wolf Moon unique is its six reels and four symbol positions per reel, which of course presents more opportunities to win. And there are no paylines as such; wins come from spinning matching symbols in any position on adjacent reels, although they must start at reel 1.
So, for example, if the mystical wolf appears anywhere on reels 1, 2 and 3, then you bag a prize. If it appears on reels 1, 2 and 4, then unfortunately your luck isn't in this time. Of course, the more consecutive reels the symbol appears on, the bigger your prize.
Go Wild
The theme of Wolf Moon is, rather unsurprisingly, wolves and the moon. These are arctic wolves that must get pretty chilly, as they are surrounded by symbols including polar bears, puffins, brown bears, a moose, snowflakes and a moon. The dazzling snowflakes are the scatter symbol, while the full moon not only makes people go wild but is also the wild symbol in this game. To many casino players, this is without a doubt one of the best themed slot machines currently available online.
As previously mentioned, there are more than 4,000 winning combos in Wolf Moon – 4,096 to be exact – and that is far more than the 243, 720, or 1,024 ways that are usually on offer. With that in mind, why wouldn't you give Wolf Moon a go?
Wolf Moon is an Xtra Reel Power slot game too, which is why there are so many individual combinations that lead to a win; in fact, you'll be amazed at how many spins are winning ones. Naturally, a six-reel game is going to offer more ways to win than a five-reel game, and what is most pleasing is that most of these combos pay quite nicely, rather than small change, too. Imagine spinning six adjacent matching symbols – priceless!
Get Lucky
Wolf Moon makes good use of the Lucky Zone bonus feature, during which more scatters leads to even more spins. If you're lucky enough to spin six snowflake scatters at once then you'll pick up a bounty of 40 free spins, while a more modest three scatters still returns a handy 12 freebies.
And, of course, you'll want to be hitting that Lucky Zone as soon as the bonus round begins. This is rows two and three on the third and fourth reels (the middle of the game board essentially), and if the moon wild symbol lands here then you are in business, as all four symbols will turn wild and pay out a tidy little prize. The wilds will even hold their place on the reels for another spin without costing you one of your free games.
Wolf Moon also features the classic card gamble feature, where you guess the suit or colour of an upturned card – depending on how lucky you are feeling. The correct colour, which is obviously a chance game of 1 in 2, doubles your winnings, while the correct suit, a 1 in 4 shot, quadruples them. Players can repeat the gamble game up to five times.
In Conclusion
With an average 'return to player' rate of 94.80%, which is around the industry norm, not to mention more than 4,000 ways of winning, Wolf Moon is the ideal slot game for players of all tastes and budgets who simply love that winning feeling.
The feel of the game is a good one, although the slightly unusual theme (who wants to be an arctic wolf in the ice-bund tundra?) is off-putting for players who love a movie tie-in or more intriguing theme to explore. That said, the graphics are decent and the sounds of a busy casino add to the atmosphere, rather than being obtrusive. Aristocrat has had plenty of experience in producing online slot games, so has clearly stuck to a winning formula with Wolf Moon.
The Lucky Zone bonus round is a slightly different take on the normal bonus setup, so that in itself lends to an exciting gaming experience, and hearing the 'victory music' so regularly when you win a prize is very appealing.
If you love that winning feeling, then you'll love Wolf Moon.
Game statistics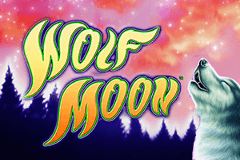 Players who played this game also played: