Michael Jackson u2013 King of Pop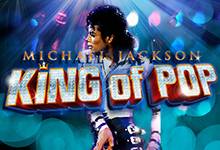 Bally
Michael Jackson u2013 King of Pop
Worldwide, itu2019s not likely that thereu2019s a music lover who hasnu2019t listened to music by the renowned king of pop, Michael Jackson.
Play for free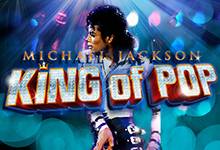 Bally
Michael Jackson u2013 King of Pop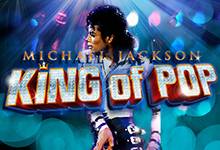 Bally
Michael Jackson u2013 King of Pop
Unfortunately, this game is not available in your location
Why am I getting this message?
Thank you for informing us. Our engineers will work to fix the problem as soon as possible.
Get notified by email when this game is fixed
Thank you. Our engineers will inform you when the problem has been fixed.
Try these similar games instead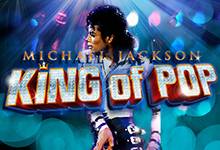 Bally
Michael Jackson u2013 King of Pop
Rate this game:
Worldwide, itu2019s not likely that thereu2019s a music lover who hasnu2019t listened to music by the renowned king of pop, Michael Jackson.
Play for free
Michael Jackson King of Pop Slot Review
Worldwide, it's not likely that there's a music lover who hasn't listened to music by the renowned king of pop, Michael Jackson. In the music industry, he stands as having made one of the largest contributions, remaining a strong influence to upcoming singers and dancers, as well as a huge inspiration to fans and critics alike.
To honour "MJ" and all that he has given to the music and dance world, Bally has channelled the contagious groovy spirit of this music icon into a thrilling new real money slots game titled Michael Jackson – King of Pop.
Dancing onto online casino platforms of the world, Michel Jackson – King of Pop is certainly an online slots game that wants to "be starting something", but does this new Bally release really have what it takes to live up the hype?
Living up to the Legend
As you'd expect, the game include images of Michael Jackson himself, some of his most popular accessories, and some of the biggest hits he has ever created are there to keep you entertained and excited throughout the gameplay. Visually, Bally has really hit the nail on the head with this release, as it represents "MJ" through and through.
Some of the themed symbols on the reels are an image of "MJ" himself, taken from the album cover of Dangerous. This is the highest-paying symbol, but definitely not the only charming offering here. There's also the man's trademark hat, his shades, his diamond-studded sparkly gloves, his studded shoes, and high card values of K, Q, J, 10 and 9. There's also a wild symbol, which has the ability to replace all of the other symbols on the reels.
An Audio/Video Experience
Michael Jackson – King of Pop boasts 5 reels and 25 paylines, and has a maximum bet of 80.00 credits. A budget friendly title with a 0.40 minimum bet, this real money slots game features five really cool bonuses that increase your chance of a win, as well as the overall amount up for grabs.
With audio and video of MJ throughout the game, emanating MJ's biggest and most addictive hits, there's no way you won' be entertained. Five of the biggest hits take the stage here in Bad, Beat It, Dirty Diana, Smooth Criminal, and Billie Jean.
Taking to the Main Stage
This jackpot in Michael Jackson – King of Slots is given on the maximum bet when the reels show 5 scatter symbols. Wins may not come by every second, but they certainly are attainable, as this game has a hit frequency of, on average, 40.97%, along with an RTP of 96.01%. It should also be noted that the game is of a low to medium variance.
Rising up the Charts
Michael Jackson – King of Pop slot boasts five well-loved bonuses that boost your chances of a win or boost your winnings themselves. Some of these bonuses include multipliers, free game bonuses, and a free wheel bonus that can improve your chances drastically.
The U-Spin Bonus takes a piece of Bally' U-spin touch screen technology, allowing players to get into the game and in a realistic way. Players can manually spin a wheel shown on-screen – this brilliant bonus is activated by three bonus symbols appearing on the 2nd, 3rd and 4th reels respectively. This digital wheel bonus allows players to receive free credits, or goes on to activate another of the game bonuses, cleverly named after MJ's two greatest hits.
Getting Away like a Smooth Criminal
The first of these is the Smooth Criminal bonus. This is activated when virtual wheel's pointer stops on the Smooth Criminal bonus. At this round of the game, the player receives five free games with an intriguing wild feature where the whole reel becomes one. At the end of it all, players enjoy a nostalgic video clip from the music video for Smooth Criminal, while the screen shows how many free credits they have won.
Dancing to the Beat
Though the Smooth Criminal bonus may be great, but the Beat It bonus is so much more exciting. This bonus sees 10 free games being offered to players, as well as the appearance of a pretty cool locking wild. When this bonus is activated, Michael Jackson himself shows up on the screen, setting off the locking wild to further increase your chances of big wins. All in all, this bonus round really is something special
Michael Jackson Is Now King of the Slots!
The people have demanded it, with Bally answering the call, as Michael Jackson now has his very own real money slots game. Moonwalking across the screen, there is no denying that Bally has done the great man justice with a game that really manages to hit the high notes.
Game statistics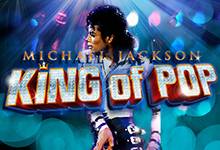 Players who played this game also played: