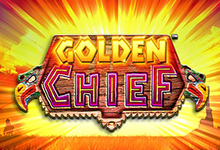 Barcrest
Golden Chief
If you look at enough casino slot machines, you begin to realize that a lot of them are made for a specific type of player.
Play for free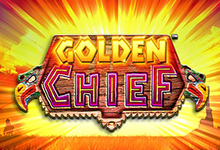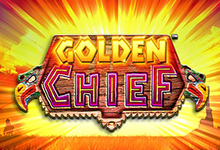 Unfortunately, this game is not available in your location
Why am I getting this message?
Thank you for informing us. Our engineers will work to fix the problem as soon as possible.
Get notified by email when this game is fixed
Thank you. Our engineers will inform you when the problem has been fixed.
Try these similar games instead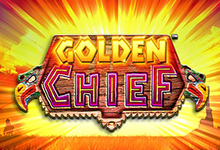 Barcrest
Golden Chief
Rate this game:
If you look at enough casino slot machines, you begin to realize that a lot of them are made for a specific type of player.
Play for free
Report a problem with this game:
Golden Chief Slot Review
If you look at enough casino slot machines, you begin to realize that a lot of them are made for a specific type of player. Many branded games, for instance, are designed with low limit players in mind, while dollar slots and other high limit games may actually offer a simpler format that's focused more and gambling than presentation.
Occasionally, however, you'll run into a game that seems to want to be all things to all gamblers, all at once. Golden Chief by Barcrest definitely fits into that category. One of the most recent online slots from this developer, this game has an amazing array of betting options that allow just about anyone to jump right in and try out the action. However, not all of these players will be getting the same experience, as the machine actually changes a bit depending on how much you choose to bet on each spin.
Ride into the Sunset
The Golden Chief video slot is a new online casino game that can be found at sites that include software by Barcrest. This game is definitely a Native American-themed slot, using all of the typical tropes you'd expect to see from that theme: native art design, wildlife icons, and totems, among other things. You'll also notice a definitely use of a Western American setting, from the look of the scenery you can scope out in the background, to some of the design in one of the bonus rounds. Overall, the artwork is solid, with easily distinguishable icons and plenty of bright, attractive coloring on the screen.
We mentioned right at the top that this is a game that appeals to players of all stakes levels, and that's clearly true when you look at the range of bets you can play. While the max bet can be as much as €500 (or £500, or similar amounts in other currencies), you also have the ability to bet as little as €0.10, which means that even the most frugal gamblers can make this game work for them. This game is also available in a play for free version, which allows you to test and compare the various options available to you before deciding what's right for your real cash play.
Different Strokes for Different Folks
The Golden Chief video slot is a five reel machine that uses a slightly expanded 4×5 layout. The number of paylines you'll be playing on, however, will vary depending on how much you choose to spend on your spins. If you wager less than €1, then you will play on 10 paylines; bet that amount or more, and you'll instead enjoy 20 lines of action on each spin. These numbers can also change during special features, or if you activate the Big Bet feature (more on that in a bit).
The object of the game is just like in any other slot. You'll want to match identical icons from left to right across your lines, with three in a row or more needed in order to score prizes. The most basic symbols are the poker ranks, started with tens and jacks and going all the way up through aces. Bears and totems offer larger rewards, while the biggest payouts of all come from a Native American woman. The exact payouts for each symbol combination also vary a bit depending on the amount you wager on your spin: essentially, the multipliers are cut in half when you play 20 paylines, but since you'll have double the chances to win, the prizes end up being about the same.
Win Big with Wilds
There are two wild symbols that can appear at any time on the reels. First, there are standard wild symbols that act as substitutes for any of the normal icons. These are joined by chief symbols, which are actually expanding wilds; these will fill the entire reel they appear on, helping to make wins on all paylines at once. These expanding wilds also instantly increase the number of paylines by 5x the normal amount, to either 50 or 100 lines depending on how many you are currently playing. Both types of wilds not only help out in combination with other symbols, but can also create their own large prizes if you manage to hit three or more of them in a row as well.
Additionally, you'll want to look out for Golden Bonus symbols, which act as scatters. Hit three or more in a row, and you'll get to spin a wheel that determines which of three bonus features you'll receive. Your options are:
Five free spins, during which the expanding wilds gain the ability to potentially expand to cover up to five reels as once. This free spins round can also be retriggered with additional scatter symbols, and you'll have the option of playing a gamble feature before your spins if you want a shot at increasing the number of free plays you receive.
Totem Riches, a bonus game in which you will choose from one of three totems to reveal a cash multiplier on your spin bet. Each time you pick successfully, you can then choose again at the next level of the totems, where your prize level will increase. You'll continue to rise up until you reveal a "collect" or reach the top of the totems, either of which will end the feature and award you the last prize revealed.
Cash Canyon, a bonus game in which you will spin a wheel to move down a river. The further down the river you make it, the more you stand to win. The game only ends after you spin a stop sign or you reach the waterfall at the end of the path, at which point you'll be awarded your prize.
Should you collect four scatters, you'll get improved versions of these bonuses: 10 free spins instead of five, larger prizes in Cash Canyon, or an extra life that will protect you from one "collect" in Totem Riches. Collecting five scatters will instead award you with a special scatter win instead of a game. If you are playing either with 10 lines or in the Big Bet game, you'll win 500 credits in your currency; with 20 lines, you'll instead win 250x your spin bet.
Time to Bet Big
Incredibly, we're still not done with all the features you'll find on Golden Chief! There's also a Big Bet option that allows you to pay one fixed price in order to play five spins with some added benefits. There are three different pricing options available through this feature, and each time you move up to a highest stake, you'll increase your chances of winning even more. In addition, there is a special pay table that is only used for the Big Bet games, with fixed payouts rather than multiplies of your line bet for each win.
This feature starts at 20 units (€20, or a similar amount in other currencies). In this case, you'll get a double-height scatter symbol, increasing your odds of triggering your bonuses. Move up to 30 units, and you'll earn persistent expanding wilds, with the large chief symbols becoming locked until the end of the Big Bet spins. You'll also always get the extra life bonus when you trigger the Totem Riches game. Finally, betting 50 units not only gets you all of those rewards, but you'll also play all of your spins at 100 paylines.
Finally, there's one last feature to note: the Mystery Symbol Upgrade. This can only occur when an expanding wild has appeared, or in the 50 unit Big Bet game. All of a single card rank icon will be upgraded together into a higher-paying symbol, possibly all the way up to the lady. For instance, you might see all of your queens become aces, or all of your kings become bears.
It's Good to Be Chief
It can be a bit overwhelming at first to play Golden Chief or other machines that have similarly large feature sets. Between all of the options you face when it comes to placing your bet, to the myriad of special rounds you might find yourself in, it can be rather tricky to figure out exactly what's going on – or even how you want to play the game. While this might all be a bit too much for some players, we think that most will like the variety this machine offers. We'd just recommend you try a free Golden Chief slot first to make sure you figure out exactly which style of play you'll enjoy best.
Game statistics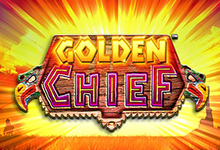 Players who played this game also played: