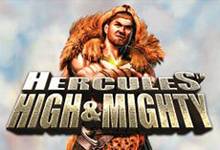 Barcrest
Hercules High & Mighty
Hercules was always one of the coolest Greek gods. He had the wavy hair, his strength, missions and even his own Disney film.
Play for free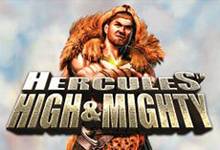 Barcrest
Hercules High & Mighty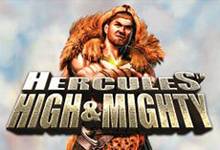 Barcrest
Hercules High & Mighty
Unfortunately, this game is not available in your location
Why am I getting this message?
Thank you for informing us. Our engineers will work to fix the problem as soon as possible.
Get notified by email when this game is fixed
Thank you. Our engineers will inform you when the problem has been fixed.
Try these similar games instead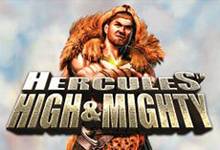 Barcrest
Hercules High & Mighty
Rate this game:
Hercules was always one of the coolest Greek gods. He had the wavy hair, his strength, missions and even his own Disney film.
Play for free
Report a problem with this game:
Hercules High & Mighty Slot Review
Hercules was always one of the coolest Greek gods. He had the wavy hair, his strength, missions and even his own Disney film. So, it's a good idea to have him star in Hercules High & Mighty by Barcrest, a slot game with high variance, the unique Mighty Reels, Free Spins, an Expanding Wild and a maximum £250,000 reward. It would take some feats of strength for us not to play!
A Colossal Layout
With Hercules' legend dating back to ye ancient times, it's fitting to see columns on either side of the screen, which is neatly used to house both sets of action buttons. Yellow is the overriding colour theme with its pale tone being seen everywhere, especially as background to the reels. It may not be the most spectacular or nicest to look at, but it does convey the setting. The chains above the reels may look odd, but the reason will become obvious.
There's no music before you start, though that is more than made up for me when the game starts. The only other thing to add is how discretely the name of the game and its maker are on the columns. Nothing is getting in the way of those chains!
A Game of Two Columns
On the left-hand side, you'll be able to change the main betting settings. While most games have a separate option for how much you bet per line and the coin value, here they mostly join together. While that does mean a little less in options, it allows you to head straight to more attacking settings.
The stakes (all in British currency) you can place are 0.10, 0.20, 0.30 and 0.50 which equate to 0.01 stake per line, 1.00 stake which values at 0.02 per line, before 11 more comparisons that finish with 250 stake at 5 stake per line.
There are 10 symbols which is more than most have. The top 6 will have you checking your Greek myths and legends as Zeus, Alcmene, Pegasus and the Lion. With a maximum of 250, the prizes may not be super high but all 10 images offer rewards for 3 of a kind. This does reflect the payout rate. Less than 2.00 and the rate is 94%, at exactly 2 it's 96% and a Big Bet is 98%.
While not keeping to the Greek theme, it's a nice touch that rather than use Ace, King, Queen and Jack, they've used the 4 card symbols of hearts, diamonds, suits and clubs.
But the Autospin is where it has the best options. Ever felt a game's automatic settings were limited by concentrating solely on the number of spins you want? You won't have to worry about that here as they have 4 choices for when you want to stop playing after losing a certain amount of money and 4 selections (including Never) for when you want to stop after a win. There's also the numerical ones of 5, 10, 50 and 100 spins.
Reelly Mighty Bonuses
The best bit, and arguably the most important, are the bonuses here. There is a Wildcard that replaces everything except the Bonus symbol, which are Free Spins of 8, 12 or 20. This Free Spins icon, a golden coin, is available on all reels and can be retriggered. The chains stay down and without Mighty Reels even if this retriggering occurs when the chains are down. Not forgetting the action music and lightning and flames background setting.
But there's no denying how awesome the Mighty Reels are. It is a little tricky so you do need to concentrate when it explains it within the Paytable. First off, in Mighty Reels the paylines are doubled, meaning the paylines actually go up to 100. They are triggered by Hercules being in full view, causing the chains to fall away and the reels increasing to take the space.
The Big Bet (or BB as listed in the second column) gives you 3 different choices. The first is when playing for 20, Hercules expanding to any part means you play for the 100 paylines. If you play for 30, the same applies but the four card symbols disappear. Playing for the maximum of 50 keeps these two factors but adds that the Mighty Reels stay until you've won. Any of the options has 4 spins. And among the action is the chance to win more free spins.
Conclusion
What you have here is a supremely innovative game. Themed as it is about a brave and adventurous hero, it really does provide an opportunity for big and regular wins for the fearless player. Hercules High & Mighty may be set long in a fictional past, but this gameplay is very much of the now and the future.
Game statistics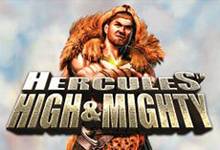 Players who played this game also played: