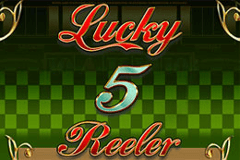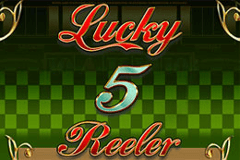 Unfortunately, this game is not available in your location
Why am I getting this message?
Thank you for informing us. Our engineers will work to fix the problem as soon as possible.
Get notified by email when this game is fixed
Thank you. Our engineers will inform you when the problem has been fixed.
Try these similar games instead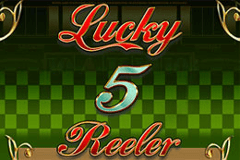 Barcrest
Lucky 5 Reeler
Rate this game:
Report a problem with this game:
Lucky 5 Reeler Slot Review
There are many people, animals and items that are believed to bring you luck including a Lucky Lady, a Four-Leafed Clover, a Black Cat, and a variety of letters and numbers – and if you think any of them might be one of your lucky charms then you're going to love Lucky 5 Reeler, an online slot game from Barcrest.
Winnings lines are made up of matching symbols of all of the lucky charms mentioned above, whilst you might get even more lucky with the game's unique play and bonus format.
Lucky 5 Reeler has also been designed to make it appealing to slot players of all levels of expertise and bank balance, and can be staked 28 different ways to accommodate all tastes. It can also be played on a variety of mobile devices, including all the latest iOS and Android gadgets, to enable you to enjoy spinning those reels just about wherever and whenever you feel like it. For desktop users it's available for play with no download necessary.
Reeling Off The Luck
There's probably never been as many lucky charms in one place as there are on the reels of Lucky 5 Reeler, it's just a case of finding your lucky charms in a winning combination and, though the graphics aren't the best on the planet, you'll certainly be cheering them home.
Reeling Rewards
We probably all have a lucky number or letter and, if yours is A, K, Q, J or 10 – then you should be reeling in the rewards of finding them on the reels. You need to find between 3 and 5 matching symbols adjacent to each other to create a payout which start at an additional 50% of your stake and increase up to 10 times your stake.
Black Cats and Four-Leafed Clovers should be next on your list as finding 5 of them will be rewarded with 15 times your stake, whilst 5 Lucky Ladies will be rewarded with 30 times your stake. Also keep a special eye out for the Lucky Reeler symbol which will prove the luckiest symbol of all as it can pay up to 50 times your stake.
The most unusual aspect of this game is that each game consists of 5 spins, and any winning line is held throughout all of the spins to give you the chance of changing 3 symbols to 4 or 4 to 5 etc. Each spin is then put in its own little box at the top of the screen so you can keep a check on your accumulative winnings.
Lucky Lines
Every player will have their lucky lines, and every player has a choice of how they stake those lines on every spin. You can play either 5 lines or 10 lines, but you can choose to stake those lines with as little as 0.01 coins or as much as 50 coins. This allows high-rollers to enjoy 500 coins per spin, whilst smaller stakes players can play from as little as 0.05 coins a spin, and lots of variations in-between.
Lucky Lucky Lucky!
With so many lucky charms this is a reel feel-good slot. Free spins and the quirky 5 spins a game and bonus feature – just make me feel lucky!lucky!lucky!
Game statistics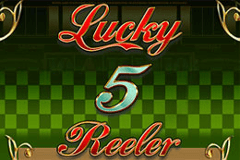 Players who played this game also played: