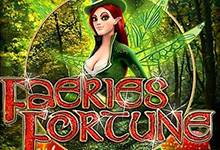 Big Time Gaming
Faeries Fortune
Take a wander into the middle of an enchanted forest with Faeries Fortune, the Celtic-themed online video slot from developer Big Time Gaming.
Play for free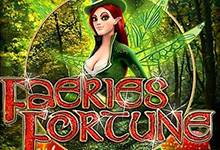 Big Time Gaming
Faeries Fortune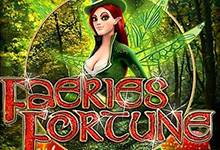 Big Time Gaming
Faeries Fortune
Unfortunately, this game is not available in your location
Why am I getting this message?
Thank you for informing us. Our engineers will work to fix the problem as soon as possible.
Get notified by email when this game is fixed
Thank you. Our engineers will inform you when the problem has been fixed.
Try these similar games instead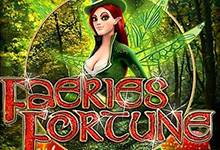 Big Time Gaming
Faeries Fortune
Rate this game:
Take a wander into the middle of an enchanted forest with Faeries Fortune, the Celtic-themed online video slot from developer Big Time Gaming.
Play for free
Report a problem with this game:
Faeries Fortune Slot Game
Take a wander into the middle of an enchanted forest with Faeries Fortune, the Celtic-themed online video slot from developer Big Time Gaming. With a whole host of big money bonuses, there's an almost ethereal feel to this slot, with lucky symbols such as horseshoes and shamrocks adding extra good fortune!
There's a generous 40 paylines, Mega Icons, free spins and three different bonus payouts so there's plenty to play for. The minimum you can bet here is 0.40, with the maximum set at 40.00. But will this be a winning woodland adventure for you? Here's a review of Faeries Fortune by Big Time Gaming with all the info you need.
Magical Graphics
Big Time Gaming have created a small piece of woodland where magic rules the reels and you'll find plenty of enchanted symbols hiding amongst the trees. The graphics are superior with russet coloured leaves adding a 3D effect with glimmering crystal waters, lush green vegetation and bright red toadstools in the background. This enchanted forest dell is the perfect set up for the Celtic inspired symbols which could just make it your lucky day!
Money on the Reels
There are 5 reels that you'll be playing on and despite the magical overtones, there's a definite emphasis on money. With gold coins and pots of gold, there's everything you need to inspire you to a huge win. The 40 paylines are fixed so you will have to bet on every line but if you're a low roller, don't despair, all is not lost. The ability to set your bet per line means there's plenty of scope to bet both low and high. The lowest sum per line is just 0.01, which equates to a total minimum bet of 0.40, while the total maximum bet is 40.00.
Lining up three or more symbols on the reels running from left to right on consecutive reels is the standard way to win. The top prize is the wild which pays out 1000 for a match of five. However, there are extra features which could also help you to scoop a prize during standard play such as the Mega Icons. These are giant-sized symbols which are the equivalent of four standard sized tiles, and they can either offer wins on their own or by hooking up with other symbols.
More Moolah
If you're not satisfied with winning the conventional way on the reels, there's more bonus features which can be triggered to help you nab an even bigger payout. As well as the regular Mega Icons, you'll also find scatters of this size and these trigger the Free Spins mode. You'll get a special token for free spins for every grid position which is taken up by the Mega Icon. This means you could win as many as 16 free spins each time; this feature can be retriggered indefinitely during the bonus play.
But free spins aren't the only bonus feature, there are two others that the faeries are waiting to bestow upon the lucky player. The first is known as Faeries Gems and is triggered when the Faery Mega Icon appears in the play area. Up to 16 special keys can be won each time and each key has a value of between x40 and x4000. The Big Pots of Luck feature opens when you land the Mega Icon which displays the pot of gold. In this side game you'll be able to open as many chests that relate to the icon positions on the reels with between x80 and x20,000 contained within.
Pile Up the Cash
Although there's a dash of magic mixed into this game, it's primarily about money and pots of cash – and hopefully you winning lots of it! There's other games which fuse cultures into a game which is in essence about money and wealth. God of Wealth by Realtime Gaming is a good example of this offering 20 paylines, and Asian deity for bringing riches and nice little extras such as free spins.
Win in the Woodland
Faeries Fortune from Big Time Gaming is an innovative game which offers unique features such as the Mega Icon play. The surroundings are pretty cool, too. With lots to keep players entertained, we would say this is a slot which is particularly well suited to those with a bit of prior experience. Will you be going down to the woods today?
Game statistics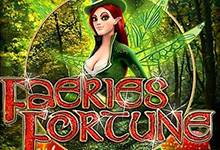 Provider:
Big Time Gaming
Players who played this game also played: