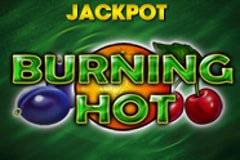 EGT
Burning Hot
Itu2019s getting hot in here, but keep on all your clothes as you tackle Burning Hot, a lucrative slot game from EGT.
Play for free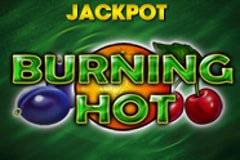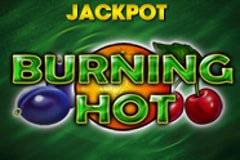 Unfortunately, this game is not available in your location
Why am I getting this message?
Thank you for informing us. Our engineers will work to fix the problem as soon as possible.
Get notified by email when this game is fixed
Thank you. Our engineers will inform you when the problem has been fixed.
Try these similar games instead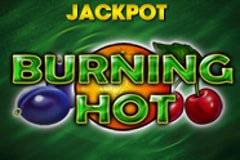 EGT
Burning Hot
Rate this game:
Itu2019s getting hot in here, but keep on all your clothes as you tackle Burning Hot, a lucrative slot game from EGT.
Play for free
Report a problem with this game:
EGT Burning Hot Slot Review
The Burning Hot slot is the start of a classic series created by the EGT team. Not only does this game incorporate the iconic fruit theme, but it is arguably one of the best slots to incorporate this theme by far.
Furthermore, with four jackpots attached to the slot, the game offers plenty of opportunities to win for players who want to play the EGT Burning Hot slot.
However, since EGT is constantly releasing new Burning Hot slots, we wanted to review the original game to see how it compares with the other titles offered by EGT.
Therefore, today, we're going to take a look at the betting options, symbols and values, and features present in EGT Burning Hot. Hopefully, by the end of our review, you'll have a good idea of whether or not EGT Burning Hot is for you.
Are you ready? Let's get started!
Pros and Cons
Guaranteed jackpot win in bonus game

Strong symbols and values

Generous payouts
Lack of in-game features

Laggy user experience
EGT Burning Hot Overview
EGT Burning Hot was released on July 6th, 2014 and has since then quickly risen the rankings as one of EGT Burning Hot's top games.
The game itself is pretty simple. EGT Burning Hot has a setup of 5 reels, 3 rows, and 5 paylines. To us, it felt like there could've been more paylines, especially since other slots we've reviewed had anywhere between 10-20 on average.
Betting Options
These paylines are fixed, meaning that when you spin the reels, you're betting on all five paylines. Furthermore, the betting range is quite large, with a minimum bet of $0.05 and a maximum bet of $300.
As a result, this game is perfect for just about every player. If you' like to play it safe and only bet small amounts per spin, then you can bet as low as five cents each time you spin the reels.
If you like to play high-risk high-reward, then you can up the ante to $300 per spin and hope it pays off by hitting a nice array of paylines. It's also worth noting that a maximum bet of $300 is much higher on average than most slots.
Either way, EGT Burning Hot complements any betting style that you  might have. While the slot may not have the most paylines, it certainly makes up for it with a large betting range.
Burning Hot Symbols and Values
There are 11 symbols that you can find when playing EGT Burning Hot. Of these eleven symbols, six of these are fruit symbols and the other four symbols are common themes you might find in the gambling industry.
For the fruit symbols, it seems as if EGT Burning Hot used some of the most popular fruits--with the exception of the tomato--so as to appeal to the general audience. (1)
Tomatoes and bananas compete for the title of the world's most popular fruit.
The lowest-paying symbols in EGT Burning Hot are the lemons, cherries, oranges, and grapes. Three of these symbols in a matching payline will only pay out 10X your line bet. Meanwhile, the highest-paying symbol in the game is the Lucky 7 which pays out a whopping 3,000X your line bet.
However, it's also worth noting that, despite having four symbols that only pay out 10X your line bet for three-in-a-payline, all of the symbols in EGT still pay out pretty well. Even the lowest-paying symbols will reward you a triple digit multiplier if you match five in a payline.
For more information on symbols and their respective payouts, be sure to check out our paytable below.
| Symbol | 2 on a Payline | 3 on a Payline | 4 on a Payline | 5 on a Payline |
| --- | --- | --- | --- | --- |
| | 100x | - | - | - |
| | 10x | 50x | 200x | 3000x |
| | - | 40x | 100x | 500x |
| | - | 40x | 100x | 500x |
| | - | 15x | 100x | 500x |
| | - | 20x | 50x | 200x |
| | - | 10x | 30x | 100x |
| | - | 10x | 30x | 100x |
| | - | 10x | 30x | 100x |
| | - | 10x | 30x | 100x |
EGT Burning Hot also possesses two scatter symbols and a wild symbol. The wild symbol acts like any other wild symbol, substituting for every symbol except the scatters. However, the wild symbol can only appear on reels 2, 3, and 4.
Unlike the wild symbol, the scatters don't act how they normally would. Rather than unlocking a bonus game, the scatter symbols in EGT Burning Hot only pay you a certain amount if you hit them on the reels.
The first scatter symbol is a dollar sign. As long as a minimum of three hit the screen, you will be paid out for your efforts. If all five dollar signs show up on the reels, then you'll be paid 500X your line bet.
The second scatter symbol is a purple star. This scatter symbol can only show up on the first, third, and fifth reels. If just three signs show up, you'll be paid 100X your line bet.
Burning Hot Progressive Jackpot
Burning Hot is pretty limited in its slot features with the only real bonus game being its jackpot. Luckily, the jackpot itself is a progressive jackpot and whenever you enter the bonus game, you're guaranteed a win.
Rather than unlocking this by hitting scatters, the bonus game shows up randomly between spins. When you enter the bonus game, you're taken to another screen where there are twelve cards placed facedown.
The main objective of the bonus game is to turn over cards until you've received three cards of the same suit, with each suit corresponding to a different jackpot. As a result, you're always guaranteed a progressive jackpot once you enter the bonus game.
Expanding Wild Feature
One other neat bonus feature that you'll find is the expanding wild feature. Whenever a wild symbol contributes to a winning payline, the wild expands to fill the entire reel. This can help create additional winning paylines that increase your overall winnings.
Unfortunately, Burning Hot does not possess any multipliers or free spin features in their game. As a result, the progressive jackpot and expanding wilds are the only two real features that you can look forward to whenever playing EGT Burning Hot.
RTP and Variance
EGT Burning Hot has an RTP of 96.45% and a medium-high volatility. An RTP of 96.45% means that, for every $1,000 wagered in the long run, you can expect to win back around $964.50. (2)
Percentage return to player (% RTP) is the expected percentage of wagers that a specific game will return to the player in the long run.
However, this isn't a metric that you want to fully depend on since luck always plays a factor. For instance, if you manage to hit one of the progressive jackpots early on, then you're probably going to be above the projected amount.
Similarly, if you go on a cold streak and don't win for a while, then you could easily fall below the projected amount that can be won.
As a result, you should use RTP as a reference for how well the payouts are rather than how much you can win. 
EGT Burning Hot's medium-high volatility means that there's more risk than usual associated with this game. You can easily go on a cold streak and lose a bit of money before hitting any paylines. However, because of its risk, the payouts are much better.
We can see this in the fact that just about every symbol in the game pays a triple-digit multiplier one way or another. Furthermore, with a progressive jackpot, the payouts can make the risk well worth it if you hit the top prize.
Burning Hot Series
As we've mentioned before, EGT Burning Hot isn't the only slot they've made with this type of theme and gameplay. Due to the success of EGT Burning Hot, several spinoffs and sequels have been made as a result. Here are some of the games you can check out in the Burning Hot series.
EGT 40 Burning Hot
EGT 40 Burning Hot is a slot with a similar theme but different mechanics. Both slots have the same fruit-based theme with a few differences. They also both possess the same progressive jackpot system.
However, EGT 40 Burning Hot has 40 paylines and a smaller betting range, hence its name. We also found that the symbols tended to pay out more to their players.
Ultimately, EGT Burning Hot continued its legacy by creating EGT 20 Burning Hot, EGT 40 Burning Hot, and EGT 100 Burning Hot. However, we found EGT 40 Burning Hot to be our favorite since it seemed to be the perfect balance of paylines, payouts, and gameplay.
EGT Burning Hot 6 Reels
True to its name, this spinoff slot possesses six reels whenever you play. The game possesses the same fruit theme as EGT Burning Hot as well as most of the same mechanics.
However, what EGT Burning Hot 6 Reels has that Burning Hot doesn't is the gamble option. In this game, players are able to make a bet on whether a card is red or black to increase their winnings. If they guess incorrectly, then the players lose their winnings. If they guess correctly, their winnings are doubled.
Burning Hot 6 Reels is very similar to Burning Hot. There are a few differences such as lower payouts, more reels, and a new feature that differentiate the game from the original slot. 
Play Burning Hot on Mobile
The Burning Hot series is by far one of EGT's most iconic creations. As a result, you can expect to find Burning Hot in most mobile online casinos. Currently, EGT Burning Hot is compatible with iOS, Android, Windows, and Blackberry devices. All you need to do is boot up your online casino on a mobile browser and you should be good to go.
Some online casinos will also have apps on the iOS or Google play store, but this is pretty rare. The reason being is that play stores have only just begun offering real money casino apps on their platforms. As a result, most online casinos have either chosen to focus on building their casino app on mobile browsers or haven't released a finished product yet. 
Nevertheless, because of how popular mobile casino gaming has become, you'll be able to play on your phone or tablet one way or another. Just about every top online casino has made sure that their site is mobile compatible so that players can play from anywhere as long as they have a phone and an internet connection.
Therefore, no matter if you're going on vacation or you're just sitting at home, you can play EGT Burning Hot and take your fair share of the winnings.
Overall Rating
Here at MrGamez, we like to compile our overall rating of a slot game based on four areas: user experience, game features, payouts, and sounds & visuals.
We applied these ratings to the Burning Hot slot. That way, we can come up with a definitive ranking to help you determine whether or not you want to put your money here.
In terms of user experience, there were some things that Burning Hot did well and some things that the slot could've improved upon. The game had an easy-to-access setup, but there were times that lag stopped me from checking the paytable or adjusting the settings of the slot.
However, other than the lag, Burning Hot checked off all the boxes for a great user experience. The slot had all the important buttons that we needed to know about at the bottom of the screen, such as betting amounts and settings.
It was also nice to see all four progressive jackpots at the top of the screen. This allowed us to see how much could be won in real time as we played.
Unfortunately, the lag really killed the experience at times since we found ourselves clicking several times just to spin the reels or access the paytable. Thus, while the game's overall layout was great, the lag made the game pretty hard to play at times.
The game features were also just alright. While the game features that Burning Hot did have were entertaining, there were only two real features for us to enjoy.
As a result, the game quickly felt repetitive after an hour or two of spinning the reels. It also didn't help that the progressive jackpot rarely showed up since we were guaranteed a pretty big winning when it did occur.
While we still had fun, there was definitely more that could've been added to the game to make it a more immersive experience.
The payouts for Burning Hot were incredible. Despite having a medium-high volatility, we were still able to stay in the green for most of our session thanks to triple-digit multiplier wins.
The progressive jackpot was also a nice addition since it basically ensured a win if we were able to activate the bonus game.
Aside from the progressive jackpot, their highest-paying symbol could pay out up to 3,000X our line bet. This meant that we didn't even need to hit the progressive jackpot during our session to be paid a good amount.
Burning Hot did a great job with every aspect of their payouts. The lowest-paying symbols helped players break even while the higher-paying symbols paid generous amounts for their paylines.
The sounds and visuals for Burning Hot were pretty solid. All of the Burning Hot slots use basically the same graphics and visuals. However, this means that they maintain the same quality of design.
With Burning Hot, all of the symbols had a 3D look to them. While the background didn't have any unique design, the green backdrop complemented the other fruits and their colors.
As for audio, there wasn't any background music that we could listen to. However, Burning Hot provided sounds for just about any other action you took, whether it was spinning the reels, accessing the paytable, or changing betting amounts.
Despite being a slot without any background or music, we still found the audio and visuals to be a main component that made the game immersive and entertaining.
To us, it was simple enough to understand the basics with enough aesthetic features to keep the slots entertaining.
To date, Burning Hot is one of EGT's most successful slots, having created several spinoffs that have also become quite popular.
And for good reason to. Burning Hot pioneered the idea of bringing on four progressive jackpots and a guaranteed win in their bonus game. Furthermore, while the game itself is alright in terms of features and user experience, it certainly hits the mark with their payouts and aesthetics.
Therefore, we highly recommend you check out one of EGT's top slots to date. Not only will Burning Hot provide you a unique gaming experience, but if you manage to land the bonus game, you're guaranteed to walk away with at least one jackpot.
Burning Hot FAQs
Where can I play the Burning Hot slot for free?
You can play the Burning Hot slot for free here at MrGamez. Our website offers one of the largest selections of free online slots for players to play today.
Can I play the Burning Hot slot game for real money?
Yes, you can play the Burning Hot slot game for real money at any accredited online casino.
Is it safe to play the Burning Hot online slot?
Yes, it is safe to play the Burning Hot online slot for real money as long as you're playing at a trustworthy online casino. You can check to see if the online casino is legitimate by taking a look at our list of top online casinos.
Can I play Burning Hot slots using cryptocurrency?
Yes, you can play Burning Hot slots using cryptocurrency as long as the casino you're playing at accepts cryptocurrency as a deposit method.
References
Mala, A. (2020, August 18). Most Popular Fruits In The World. WorldAtlas. https://www.worldatlas.com/articles/the-most-popular-fruit-in-the-world.html.


Game Mathematics / Percentage Return to Player (% RTP) Analysis. Gaming Labs International. (2021, February 10). https://gaminglabs.com/services/igaming/game-mathematics-percentage-return-to-player-rtp-analysis/.
Game statistics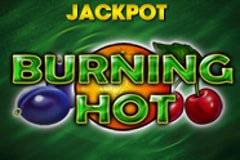 Players who played this game also played: