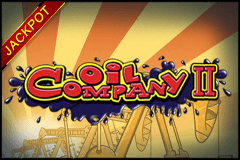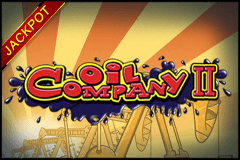 Unfortunately, this game is not available in your location
Why am I getting this message?
Thank you for informing us. Our engineers will work to fix the problem as soon as possible.
Get notified by email when this game is fixed
Thank you. Our engineers will inform you when the problem has been fixed.
Try these similar games instead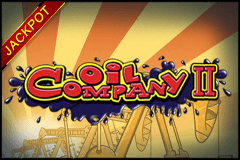 EGT
Oil Company II
Rate this game:
Report a problem with this game:
Oil Company II Slot Reveiw
If you're looking to strike it rich – then there's no better way to do it than by striking oil in Oil Company II, a slick slot by the ever popular creators EGT!
With 5 reels and 40 pay-lines set in the middle of the desert, it's time to pick your spot and start drilling for oil which will journey from desert to petrol pump via all sorts of prize symbols including Oil Company Owners, Middle-Eastern Sheikhs, Planes, Boats and Tankers – all of which you can line-up on the reels to win you prizes.
You can also enjoy Wild Drills, Scattered Petrol Stock Exchange Free Spins, a Gamble Feature, and the chance to strike a gusher by winning 1 of 4 Progressive Jackpots which were offering a top prize of nearly 60,000 coins at the time of review.
Gushers
The great news about the Progressive jackpots is that they can be randomly awarded to any player after any spin. You'll know when you've won one of them when you're faced with 12 playing cards, and the only question to answer then is which one of them will you win. You can see the different Jackpot awards on the meters above the reels, and it's a great idea to take note of which meter corresponds with which playing card suit. All you have to do then is turn over 3 cards of that suit before you turn over 3 cards of one of the other suits – but you're guaranteed one of those jackpots regardless.
Slick Spins
Hitting any 3 to 5 matching symbols on a pay-line means you've struck oil, and the more symbols you line-up the more oil you'll strike. Tankers and Petrol Pumps can win you up to 2,000 coins, whilst boats can help you sail away with up to 3,000 coins, as can planes. You can even win for lining-up those Middle-Eastern Sheikhs – and boy will you want to shake their hands with wins of up to 8,000 coins.
Drilling for oil may always be a gamble, but you'll also be able to gamble all of these slick prizes on the Double-Or-Nothing Gamble Feature. Winning is as easy as predicting whether a playing card will be red or black – though remember this is a straight 50/50 win/lose gamble.
However, the biggest wins of all are reserved for the Wild Drills which will find plenty of reserves to win you up to 20,000 coins. Wild Drills can also power their way through other symbols, replacing them to help form other winning prize-lines when possible.
Oil prices can also be very volatile – and this is why the game's Scatter Symbol is the Petrol Stock Exchange. However, this is great because you can exchange any 3 Scatter Symbols for 7 Free Spins, with the chance to retrigger more Free Spins should more Scatters appear.
Whilst most of us can only dream of being lucky enough to strike oil and all the trappings that go with it, Oil Company II gives slot players the chance to strike it lucky with lots of big prizes including those Wild Drills, Free Spins, and especially those Jackpots – so this may be one company you're happy to join!
Game statistics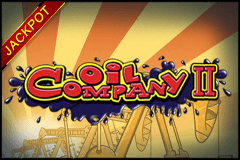 Players who played this game also played: