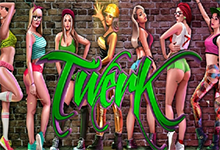 Endorphina
Twerk
For a bootylicious game thatu2019s like no other, pull on your hot pants and take a look at Twerk, the online video slot from developer Endorphina.
Play for free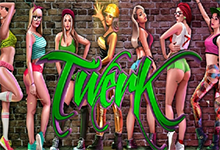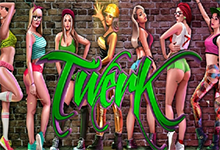 Unfortunately, this game is not available in your location
Why am I getting this message?
Thank you for informing us. Our engineers will work to fix the problem as soon as possible.
Get notified by email when this game is fixed
Thank you. Our engineers will inform you when the problem has been fixed.
Try these similar games instead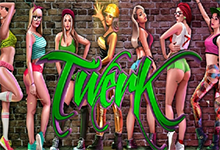 Endorphina
Twerk
Rate this game:
For a bootylicious game thatu2019s like no other, pull on your hot pants and take a look at Twerk, the online video slot from developer Endorphina.
Play for free
Report a problem with this game:
Twerk Slot Review
For a bootylicious game that's like no other, pull on your hot pants and take a look at Twerk, the online video slot from developer Endorphina. With a sizzling soundtrack and rows full of rumps, this isn't a game for the fainthearted! You'll be watching those booties shaking rhythmically with the music, but watch out when they go into overdrive if you manage to notch up a win.
If you like big butts then you've come to the right place because Twerk celebrates shaking your funky thang without any inhibition. From tiny gold shorts to Daisy Dukes, and even ripped trousers which barely cover the butt, there's all kinds of fashion being paraded here which all have one thing in common: beautiful buttocks on show! But will you be a winner or will you be bummed out by this game? Here's a review of Twerk by Endorphina with all of the info you need to play.
Enjoy a Threesome
Twerk is a 3-reeler with those plump derrieres taking up the whole screen on just a trio of reels, rather than the larger five reel design. With all butts in prime position to begin to twerk, you'll be very distracted as you attempt to focus on the 5 paylines included. You cant change these so they'll be fixed when you place your bet. You can however make s choice about how much you want to wager per line, from 1 to 10. This provides a total min bet of 5 and a total max bet of 50 per spin.
Clicking on the "menu" button on the bottom right takes you through to the paytable where you can find out exactly what's up for grabs – not literally of course! Each of the butts has a different value and you'll need a line of three to win. The payable is interactive so will respond to your current level of betting. You can alter the amount without leaving the paytable which allows you to get a better idea of how much it's worth betting to get a good return.
Scatter the Butts
As well as lining up the butt-tastic symbols on the reels you can also win on a special bonus game which involves free spins. You'll need to land three scatter symbols anywhere on the game board in order to trigger the battle and the free spins round. As well as receiving a x5 multiplier you'll also get 5 free spins which will be taken instantly giving you the chance to win without eating up your credit balance.
In the battle feature you'll be randomly allocated one character who will twerk on your behalf to try and win the dance off. The "battle" takes place by you spinning the reels and going butt to butt with another twerking dancer on the reels. The symbol with the greatest number wins each battle. You'll need to try to land more of yours to win. With five battles to play there's the potential for big wins if the reels move in your favour!
Getting Jiggy
If you've been thoroughly entertained by the sight of all the booties shaking in extreme delight then there's lots of other adult themed sexy slots that you might enjoy. Finding one specifically about twerking is a bit of a tough ask but there are lots of titillating titles which are for adult eyes only. Sex on the Beach is 26-payline slot from Espresso which features two beautiful bikini clad babes with their tiny thongs displaying their rear charms perfectly. With bonus features such as Miss Wet T-Shirt, girls in a variety of seductive poses and the number 69 (oo err missus), there's adult images and innuendo on every spin.
Bootylicious Board
Twerk by Endorphina is an online video slot which embraces the current trend for street style glamour and provides a very adult experience. With beautiful butts shaking to the sexy tunes, this is one slot that you won't want to put down in a hurry! Despite the creative theme, it's a pretty basic game at its core; even the bonus round is essentially no more than a few free spins. Therefore if you're looking for a fun play, this is a great pick but otherwise it's more suited to beginners.
Game statistics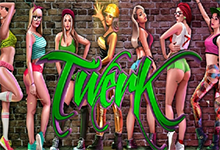 Players who played this game also played: