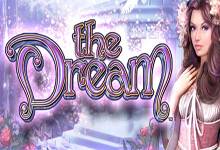 High 5 Games
The Dream
Rate this game:
Our dreams can take us to some wonderful places where we are rewarded handsomely for our efforts u2013 and this fun online slot game from H5G can do just that.
Play for free
Our dreams can take us to some wonderful places where we are rewarded handsomely for our efforts – and this fun online slot game from H5G can do just that.
Another great things about dreams is that you can usually go where you want in them and you can have whatever you want – including some great prizes, payouts and bonuses.
There are also loads of things to find and get rewarded for in this dream such as numbers and letters, donkeys and doves, and beautiful women galore – hey remember it's a dream! There are also lots of fun bonus games to play throughout your dream. You can play even longer if you choose to take a Casino Welcome Bonus when you first sign up.
It's also a dream in more ways than one – as you can also play on all modern mobile devices including IOS technology such as iPads and IPhones, or Android gadgets such as smartphones or tablets, as well as Macbooks or PCs.
Dreamy Graphics
The twinkling sunshine that's piercing the heaven-esq gate accentuates the beauty of the scenery and characters – with the type of stunning graphics you've come to expect from the brilliant guys at H5G. If H5G's graphic heavy games are not for you, go back to basics with the range of Cleopatra slots famous both Online and in Land Casinos worldwide.
Dreams and Dosh!
It's amazing what you can get rewarded for in a dream and you can get rewarded with up to 75 times your stake for finding any 5 matching symbols. If you're an animal lover you'll also want to keep your eyes open for a handful of doves or donkeys as 5 of either of them will get you up to 150 times your stake.
Finding the dreamy ladies that live in this dreamy world is rewarded even more beautifully with up to 200 times your stake for finding 10 of them, with loads of smaller payouts for finding anywhere from 3 matching symbols and upwards.
Also keep a careful eye out for the Free Games symbols which appear on reels 2, 3 and 4 as, when they appear on all three reels at once, it will trigger 7 free games, and free games can be retriggered during the original free games.
Dreams can sometimes get wild and when they do all the Wild symbols (2-5) will payout some nice prizes up to 400 times your stake, whilst this may also trigger the Super Stacks Feature in which all Wild symbols substitute for the same symbol on the same reel.
If you just can't get it going on this slot, or fancy a chance of pace, try our selection of free Video Poker games before playing for Real Money.
It's Your Dream
Hey this is your dream and you can stake it accordingly. If you dream small and you want to play just one line at 0.01 coins then dream away. However, if you're a dreamy high-roller then why not hit the maximum 40 lines x 10 coins a spin. Lines options are 1, 10, 20, 30 or 40, whilst there are 8 staking options to choose from to help you alternate your stakes however you dream.
When Will Reality Hit Home?
With loads of staking and lines option, bumper bonuses and a plethora of payouts, this is a really dreamy slot game – but playing it now is a complete reality! Before commiting to play somewhere, make you you check our full Casino Reviews to make sure your casino of choice is legitimate and well reviewed!
Game statistics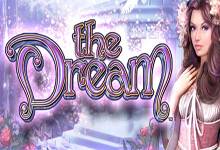 Players who played this game also played: