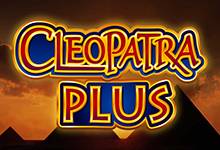 IGT
Cleopatra Plus
In size alone, IGT is one of the most prominent online casino software developers in the world today. Rubbing shoulders with the big names on the scene, when IGT decides to release a game, players have a tendency to sit up and take notice.
Play for free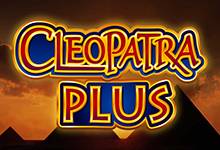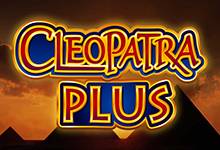 Unfortunately, this game is not available in your location
Why am I getting this message?
Thank you for informing us. Our engineers will work to fix the problem as soon as possible.
Get notified by email when this game is fixed
Thank you. Our engineers will inform you when the problem has been fixed.
Try these similar games instead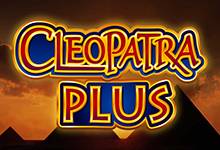 IGT
Cleopatra Plus
Rate this game:
In size alone, IGT is one of the most prominent online casino software developers in the world today. Rubbing shoulders with the big names on the scene, when IGT decides to release a game, players have a tendency to sit up and take notice.
Play for free
Report a problem with this game:
Cleopatra Plus Slot Review
Cleopatra Plus is a video slot that really grabs the attention right from the off. It uses a level up system that reveals new features as players rise up the rankings. It's really innovative and adds an extra layer to the game. There are also some fantastic features included which offers the opportunity for some incredible wins to come your way.
The theme is based around Ancient Egypt, which is to be expected with a title called Cleopatra Plus. Everything in the game revolves around this theme which ensures that it draws players in right away. It's definitely one of the most interesting titles on the market at the moment.
Pros and Cons
The game matches its theme superbly

Incredible multipliers are available at later levels

New features become available the more you play the game
New players may be confused that not everything is available
Cleopatra Plus Symbols & Values
As Cleopatra (1) was a real, historical person, it's no surprise that the game has chosen to stick with a historical theme. Everything in the game is based around Ancient Egypt, with even the card based symbols taking on a look similar to hieroglyphics. While the graphics aren't flashy, they do look great and certainly do their job on the reels. All of the symbols have an Egyptian theme to them, which as already mentioned is totally expected.
The Cleopatra Plus logo symbol acts as the wild in the game and it also pays out the most. It's hugely important and can appear stacked on the reels. The scatter symbol is between 1 and 3 followers and as well as activating the bonus round it also awards followers which can unlock further bonuses. The highest paying symbols in the game are as followsL
Aset
Baset
Hathor
Amun
Ra
Anubis
Scarab
Eye of Horus
Flowers
Ankh
The lower paying symbols are all based on playing cards. In order to match the theme of the game the design of these symbols has been given an Ancient Egyptian look:
As more features are unlocked the symbols can appear stacked on the reels. This is mainly during the super spins rounds, which is where the really big wins are available. The wild symbol can appear stacked at any time and if it's included in a win with other symbols then it will double the size of the win. It can't replace scatter symbols.
For more information about the paytable for the Cleopatra Plus slot you can find the full details right here:
| Symbol | 3 on a Payline | 4 on a Payline | 5 on a Payline |
| --- | --- | --- | --- |
| | 50x | 250x | 1500x |
| | 20x | 75x | 400x |
| | 20x | 75x | 400x |
| | 20x | 75x | 400x |
| | 20x | 75x | 400x |
| | 20x | 75x | 400x |
| | 20x | 75x | 400x |
| | 20x | 75x | 300x |
| | 15x | 50x | 200x |
| | 10x | 40x | 150x |
| | 10x | 30x | 100x |
| | 10x | 25x | 75x |
| | 5x | 20x | 50x |
| | 5x | 15x | 50x |
| | 5x | 15x | 50x |
| | 2x | 10x | 40x |
| | 2x | 10x | 40x |
Cleopatra Plus Betting Options
The stake that's allowed in the Cleopatra Plus slot machine is between 1.00 and 50.00. This is one of the more modest stake ranges on the market, so high rolling players might not find this as appealing. There are 40 paylines available in the game and wins pay from left to right.
There's no autoplay for Cleopatra Plus which is a bit of a disappointment. While it doesn't take away from the overall gameplay that's on offer, it does mean that bankroll management techniques aren't as easy to implement. It does mean that a closer eye has to be kept on the game though, so you're less likely to miss the right time to walk away, such as after a big win.
Cleopatra Plus Slot Game Bonus Features
The bonus features included in Cleopatra Plus are incredible. The bonus feature starts when at least 3 of the scatter symbols appear on the reels. Once this takes place then 5 spins will be awarded to players. However, this isn't the end of things.
As you add more followers you will increase your level. You will also unlock maps in the game. These maps will award extra to the bonus spins round. You can add up to 30 spins to your initial offering, a multiplier of up to 5 to all wins in the bonus round, an instant win of up to 30 times your stake, a special multiplier for the final spin of up to 50 and up to 10 super spins.
The super spins gives you an improved set of reels where stacked symbols appear more often. All of this makes the bonus round for Cleopatra Plus one of the very best on the market at the moment.
Cleopatra Plus Device Compatibility
Cleopatra Plus has been on the market for over 5 years at this point, so it's not one of the newer releases out there. It's still been designed to run smoothly on most modern devices though. It uses a combination of Flash, Javascript and HTML5 to provide a top class experience when playing on the go.
If you want to play on mobile then there is no need to worry. Cleopatra Plus makes it easy to do so. The mobile version is well designed and easy to play.
It had an update at the end of 2016 which shows that it had a few touch ups after release to make sure it was fully optimised. This helped to make sure that mobile players didn't have any trouble with the title, especially for aspects such as scaling and controls. It is very easy to use and the visuals don't suffer from being on a smaller screen in the slightest.
Cleopatra Plus Fixed Jackpot
Cleopatra Plus has a fixed jackpot in place. This is generally the most common type of jackpot for video slot machines. (2) It means that the paylines and bonus features within the game are used to calculate the overall win. This differs from a progressive jackpot which is calculated as a constantly growing amount based on small increments from everyone who plays the game.
The basic game of a slot machine involves setting three or more reels into motion. In many modern slot machines, the reels are simply computer-generated pictures of simulated reels, but the essential game is the same. Typically, if all three reels match when they stop moving, the player wins, but other combinations can also lead to a prize.
The fixed jackpot for Cleopatra Plus is won by completely filling the reels with Cleopatra Plus wild symbols on the final spin of the bonus round with the complete 50 times bonus in play.
Cleopatra Plus Visuals and Sound
The graphics for Cleopatra Plus slots are generally quite good. Players can easily see what all of the symbols are, they match up to the theme and they're of a good quality. They don't manage to compete with some of the more visually impressive games on the market, but they still have a certain charm to them.
The sounds are excellent. The background music and sound effects all keep in line with the theme of the game. On top of this they are of a high quality, so they help to add some enjoyable atmosphere to the game.
Overall, the visuals and sounds match up to most other games on the market. While there are outliers that have extremely impressive aesthetics, they are few and far between. When compared to the majority Cleopatra Plus is well in line with what's expected.
Cleopatra Plus Slot Strategy
The Cleopatra Plus slot is just like every other video slot on the market in terms of the mathematical model it uses. It uses a pseudo random number generator. This is different to a true random number generator (3) which can't be generated using a computer at this moment in time. It means that the game cannot be predicted between each spin, so there's no way to create a betting strategy to guarantee wins.
It has a good number of paylines on offer, with 40 ways to win included. This is above the market average and cannot be changed. Of course, it's always best to play with as many paylines anyway. This will give the most chance to create wins on every spin.
The bonus spins round is the best way to grab wins in the Cleopatra Plus slot. This is especially the case as the extra aspects of the feature are unlocked. It's also the way to grab the biggest win in the game.
Cleopatra Plus RTP/Volatility
The RTP for Cleopatra Plus is above the market average. Set at 96.5% makes it one of the more generous games around at the moment. The RTP is essentially the average return that is awarded to players over a large number of spins. This value means that for every 10,000 credits that are staked 9,650 will be returned. Of course, there are no guarantees that this amount will come back as it's an average.
There's medium volatility in the game. This is usually the most popular volatility for players. It ensures that wins come along on a regular basis while also offering some higher level payouts at the same time. It won't have the truly big payouts but the wins do tend to be bigger than low volatility games.
The RTP is good to see. It allows players to see a more positive chance of their stake coming back to them. It has a great bonus feature that can really create a lot of excitement.
Even though Cleopatra Plus is a medium volatility game the potential maximum payout is still quite impressive. This is due to the high multiplier that can be added to the final spin that takes place on the reels.
This is a game that offers a lot to players. The high maximum win is more than most would expect from a medium volatility game, so it's well worth a look.
A prize of up to 75,000 times the stake is theoretically available in the Cleopatra Plus slot. This a hugely impressive possible prize and means that it is way above what other medium volatility games have available.
Cleopatra Plus Slot Game Tips
While it's not possible to predict how the reels will spin, as we have already mentioned, there are ways for you to improve your chances of success. We've put together the best tips around to make sure that you improve your chances of winning. See what we recommend to help you towards Cleopatra Plus slot machine success.
Try to Spin as much as Possible
Managing your bankroll is massively important. You should always look to get as many spins as possible while also keeping your stake at a level that will give a good return. It's more important than ever with Cleopatra Plus to try and increase the number of spins you have available. This is because the more you play, the more you unlock. So if you want to get access to the very best wins in this game you will need to unlock the higher levels. Make sure to get as many spins as possible to get those higher level bonuses unlocked.
Don't Chase Losses
This is one of the most important tips to get your head around. Chasing losses is one of the worst things you can do when playing video slots. All too often players can end up betting money they don't have when trying to chase previous losses. If your budget is empty then it is time to walk away. Always make sure you do this and you will enjoy spinning the reels a lot more.
Try Demo Versions First
Demo versions are something that can often confuse slot players. While there is no way to work out the order that the reels will land, demo versions can still provide a lot of help. By playing a demo you can get some idea of the gameplay that takes place. In Cleopatra Plus you will also see what you need to ascend to higher levels without having to spend any real money. This is the best way to get used to a game without draining your bankroll.
Overall Rating
Cleopatra Plus is a highly enjoyable video slot. It offers players a sense of achievement that a lot of other slots fail to manage. We have taken a very close look at this title to make sure you're fully aware of what it has available. Take a look at each area of the game so you understand what to expect.
Cleopatra Plus is extremely easy to get started with. It's simple to use and the controls are very easy. It is also easy to play Cleopatra Plus on mobile. It's overall an excellent experience for the user.
The bonus features in Cleopatra Plus are some of the very best around. Players have access to one of the most in depth free spin rounds on the market as well as an excellent leveling up system. It's obvious that IGT spent a huge amount of time working on the gameplay for this game. It's definitely one that will bring you back for more.
The payouts in Cleopatra Plus are superb. While the base game payouts are in line with what you would expect from a medium volatility game, the bonus round payouts are incredible. It's here where you can grab some wins that blow away what high volatility games have to offer.
Aesthetically Cleopatra Plus is pretty much what you would expect. It has nice graphics that match up to the theme and the sounds are engaging. Everything helps to increase the immersion on offer. It doesn't match up to some of the very best looking games around, but it's still a nice experience.
On the whole Cleopatra Plus is one of the very best games on the market. The visuals and sounds are the only area where it doesn't hit the true heights. Everything else is absolutely excellent. The bonus features are superb and while it would be nice to have everything available from the start, it's also good to have something to achieve when playing. Even though it's not a new release, this is still a very innovative and enjoyable title. Try it out today.
Cleopatra Plus FAQs
Where can I play the Cleopatra Plus slot for free?
You can try out Cleopatra Plus for free right here at MrGamez.com. Just load up our demo version of the game and you can be spinning the reels in no time at all.
Can I play the Cleopatra Plus slot machine for real money?
You can. All you need to do is find a top quality online casino, create an account and make a deposit. Once you've followed these steps you can start playing. Make sure you use quality reviews to find the best site to play at.
Is it safe to play the Cleopatra Plus online slot?
As long as you are playing at a trustworthy online casino then the Cleopatra Plus slot is perfectly safe for you to play.
What is the max win on the Cleopatra Plus slot game?
Up to $3,750,000 can be won by playing on Cleopatra Plus.
References
Cleopatra (2021 June 22). Retrieved June 30, 2021, from https://en.wikipedia.org/wiki/Cleopatra

Turner, N (2004 May 5). Retrieved June 30, 2021, from https://jgi.camh.net/index.php/jgi/article/view/3654/3614


Marghescu, A (2015 December 3). Retrieved June 30, 2012, from https://ieeexplore.ieee.org/document/7342346
Game statistics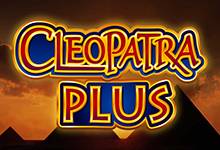 Players who played this game also played: