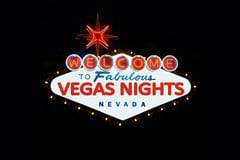 IGT
Vegas Nights
Las Vegas. Sin City. Itu2019s where the great and the good go to have the most unforgettable experiences of their lifetime.
Play for free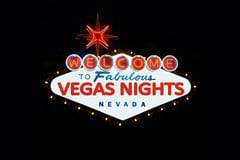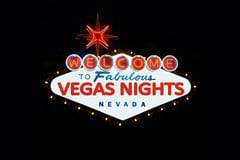 Unfortunately, this game is not available in your location
Why am I getting this message?
Thank you for informing us. Our engineers will work to fix the problem as soon as possible.
Get notified by email when this game is fixed
Thank you. Our engineers will inform you when the problem has been fixed.
Try these similar games instead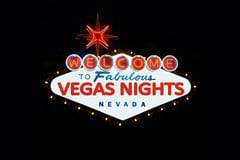 IGT
Vegas Nights
Rate this game:
Las Vegas. Sin City. Itu2019s where the great and the good go to have the most unforgettable experiences of their lifetime.
Play for free
Report a problem with this game:
Vegas Nights Slot Review
Las Vegas. Sin City. It's where the great and the good go to have the most unforgettable experiences of their lifetime. Unfortunately, it's darn expensive to go, so you're better off staying at home, drawing the curtains and firing up this Vegas Nights slot game in a bid to win some cash to put towards your dream trip to Nevada.
This slot title has been created by the creative whizz's at IGT, and as such players can expect a game that looks good, is enjoyable to play and offers some reasonable rewards in the process.
With 20 paylines available every spin of the reels feels exciting, and when you factor in the 10x multipliers that can appear when things get a little wild, plus a lucrative Roulette bonus round to be enjoyed, you can see why players are eschewing the MGM Grand and the All Seasons Hotel for a few spins of the Vegas Nights reels in the comfort of their own home.
Sin City Slots
As you might expect, all of the game symbols are somehow related to Sin City in Vegas Nights. First up we've got the Orange Number 7, and this pays at 1, 2 and 5 times your line amount when three, four or five matches are revealed on your reels. Likewise, the Vegas Nights Logo earns 2, 3 and 6 times your line bet amount for three through to five.
The next three symbols to look out for are the gamblers best friend: the Lucky Number 7. The Red version earns 5, 10 and 15 times your line bet amount, the Purple pays 6, 12 and 18 times with the Green next up at 10, 15 and 25 times your line amount for spinning a treble, quadruple or quintuple.
The next pair to watch out for are the card symbols – the Ace of Diamonds delivers a 12, 20 and 30 time multiplier, with the Ace of Spades weighing in at 15, 25 and 35 times.
And the last two of the regular paying main game symbols are the Dice (20, 50 and 100 times) and the VIP symbol, which rewards players with 30, 60 and 120 times their line bet amount.
The last of the main game symbols is a very special one indeed. The Champagne Glass Clinking Man and Woman – that's the only way to describe it visually really – will deliver players one of three progressive jackpot amounts! Spin three of the Jackpot symbol to scoop the Mini prize, four earns the Midi while the Maxi jackpot will be handed to the players that spins a full line of five. A main game symbol winning a jackpot payout!? You don't see that every day.
Spin the Wheel
As you're no doubt expecting, the fun doesn't stop there with Vegas Nights. There are three additional symbols to keep your eyes peeled for.
The first of these is the Feature symbol, and this triggers the Roulette bonus round. Here any wins are paid in casino chips which are then used on the mini roulette wheel. In the first instance three of the Feature symbol earns x5 your line bet in chips, four pays at x10 while five delivers a tidy x15.
You will then be able to place your chips in the normal roulette fashion on the numbers/colours that tickle your fancy. You will have a maximum of three spins available or the round will end when you run out of chips; whichever comes soonest, and there are no limits as to how many chips can be bet on each spin.
The Scatter symbol in Vegas Nights delivers its own handsome rewards for appearing anywhere on your reels, which three matches paying at x2, four earning a x5 payout and the full set of five delivering a nice x10 kicker. Free spins are also awarded with each trio or more spun, with super wilds making themselves known on your reels as well.
And then there's the Wild Icon, which substitutes for all other symbols except the scatter and jackpot to create some additional winning lines. It multiplies line wins by x2, x5 andx10 as well for extra prize-winning goodness.
As you can tell (hopefully), Vegas Nights contains all of the excitement, thrills and spills of a weekend in Sin City; without the price tag.
Game statistics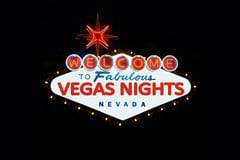 Players who played this game also played: