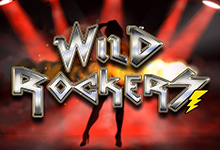 Lightning Box
Mild Rockers
Jump straight into the rock n' roll lifestyle and build your career as a rock legend in one of the latest releases from Lightning Box Games, Mild Rockers.
Play for free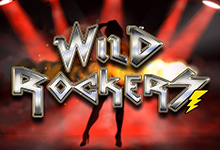 Lightning Box
Mild Rockers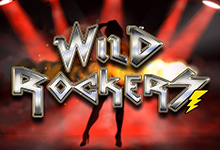 Lightning Box
Mild Rockers
Unfortunately, this game is not available in your location
Why am I getting this message?
Thank you for informing us. Our engineers will work to fix the problem as soon as possible.
Get notified by email when this game is fixed
Thank you. Our engineers will inform you when the problem has been fixed.
Try these similar games instead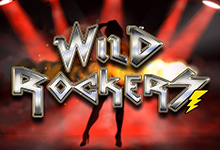 Lightning Box
Mild Rockers
Rate this game:
Jump straight into the rock n' roll lifestyle and build your career as a rock legend in one of the latest releases from Lightning Box Games, Mild Rockers.
Play for free
Report a problem with this game:
Mild Rockers Slot Review
Jump straight into the rock n' roll lifestyle and build your career as a rock legend in one of the latest releases from Lightning Box Games, Mild Rockers. If you have ever wondered what it would be like to take centre stage and have the crowds cheering your name, then this jamming new online slot will be the perfect spin for you. The full band is assembled, all they need is a gambler looking for fame and glory to kick off the show!
As one of the newest additions to online casinos, the free Mild Rockers slot uses top of the range 3D graphics and an unusual but exciting 3-4-5-5-4-3 reels layout. With an 80 payline to play with and an impressive 96% return-to-player percentage, the stage is set for another epic spin with software by Lightning Box Games. Think you can land an encore in this hot new casino online game?
Rock N' Roll
The Mild Rockers video slot is a money and wealth themed slot with a bit of a twist, using some of the latest features to deliver a modern gambling online experience with several fun symbols and bonus elements. Drawing on their years of experience designing interesting and unusual slots online, Lightning Box Games have gone out of the box with the design of Mild Rockers, with the large reels set dominating the middle of the screen, promising plenty of excitement with the enticing set-up.
Around the reels is the image of a rock concert in full swing, complete with cheering crowds, lights, and smoke effects. Either side of the reels is a purple guitar showing the payline amount, and the shiny game logo is in the top left of the screen. The symbols are a varied mix of instruments and musicians, with some colourful card symbols present to top up the pay table. The overall design is incredibly appealing, and very in-keeping with the theme, demonstrating what the most recent online slots are capable of with some expert designing.
Calling for an Encore
Along with the high-paying base game symbols in Mild Rockers, there are even more ways to increase your balance with the bonus game symbols. When players land 3 of the lip scatter symbols on the reels, they are instantly rewarded with 8 free spins. The free spins come with a few extra bonuses that can help players to earn massive payouts on the reels. Every time the lip scatter reappears during the free spins, an encore free spin is added to the count in the top right of the screen. Once the free spins have finished, the encore free spins begin, with the mild rocker symbol turning into a wild rocker symbol for the duration of the encore spins.
The encore wild symbols can act as a stacked wild symbol, filling the screen for some impressive cash-out amounts. However, there is also another wild symbol in play, this time also appearing during the main game, free spins, and encore spins. The pink haired rock chick is a standard wild symbol, able to complete a win line with any of the non-bonus symbols in the online casino game.
Jam on a New Slot
If you enjoyed the musical take on a money and wealth themed slot in Mild Rockers, then it is worth checking out some of the classic slots and other recent additions that are a hit with punters in online casinos. For players looking to jam all night long, the Reels of Rock online gambling game from Saucify is a great choice. Reels of Rock has free spins and a multiplier up for grabs, but uses a 9 payline and the common 5 x 3 reels set-up.
Rock N Roller by Playtech is a classic fruit machines game with some familiar ways to win and impressive musical symbols. The old pokies game style comes alive in this 5 payline slot, with fun graphics that make the screen look like a traditional one armed bandit. Despite the large differences in design, Rock N Roller and Mild Rockers are not too dissimilar, both sharing a medium volatility and colourful symbol design.
Cheering Crowds
Mild Rockers by Lightning Box Games offers a high-quality set of symbols and a fun selection of bonus game features. The new slot manages to stand up to the other latest releases, providing a different style of reel layout that creates a new atmosphere on the reels, a breath of fresh air when compared to the large volume of online casino games that stick to a more classical design.
While the theming of Mild Rockers may limit its appeal a little, the symbols are well-designed and incredibly vibrant on the reels, creating an exciting style of gameplay that should easily captivate a player for a longer session of spinning. From the unique encore spins, to the great 3D graphics, there is a lot to enjoy in Lightning Box Games' latest rock n' roll slot machine, a reliable choice for a great time!
Game statistics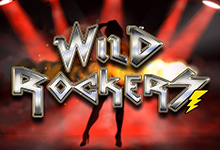 Players who played this game also played: