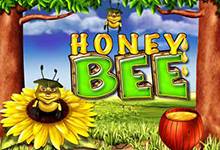 Merkur
Honey Bee
Youu2019ll be buzzing with excitement when you play Honey Bee, the online video slot from developer Merkur.
Play for free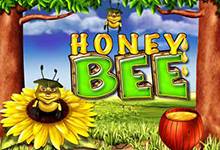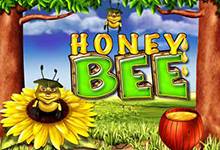 Unfortunately, this game is not available in your location
Why am I getting this message?
Thank you for informing us. Our engineers will work to fix the problem as soon as possible.
Get notified by email when this game is fixed
Thank you. Our engineers will inform you when the problem has been fixed.
Try these similar games instead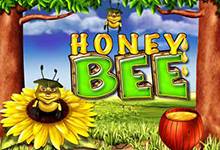 Merkur
Honey Bee
Rate this game:
Youu2019ll be buzzing with excitement when you play Honey Bee, the online video slot from developer Merkur.
Play for free
Report a problem with this game:
Honey Bee Slot Review
You'll be buzzing with excitement when you play Honey Bee, the online video slot from developer Merkur.
With just three reels, this is a simple game but there's plenty of prizes hidden amongst the flowers so don't be shy in playing for cash!
But will you be smelling the sweet scent of success with this slot? Here's a review of Honey Bee from Merkur with all the essentials you need for play.
Find the Money, Honey
Bees are notoriously hard workers and it seems that all that toil has stashed up some cash as there's prizes waiting to be won in this slot.
Smaller than many other slots, Honey Bee has just three reels which includes five paylines. These are fixed and can't be reduced at any points.
You can however set the coin value, from the minimum of 0.01 per line up to the limit of 2.00 per line. This provides a total min bet of 0.05 and a total max bet of 10.00.
The prizes you could win depend on the level of bet and the paytable will update to reflect the appropriate payout. If you want to see how your stake could change the prize, alter your bet and watch as the paytable instantly updates.
To win you'll need to line up three symbols along a payline. Because there's just three reels, there's no differing prize levels; the only things which will affect the payout is the size of the bet and the symbol you land. The three sunflowers is the top prize, paying out 1000.00 in return for a max bet.
There's a medium degree of volatility on this slot with a fairly average theoretical RTP of 95.73%
Deceptively Simple
With just three reels Honey Bee looks like a simple play but don't be so quick to dismiss the possibilities which lurk within.
Although many smaller games lack extra features that's certainly not the case here as you'll find plenty to keep you occupied.
There's not any extras on the reels such as multipliers, wilds or free spins but what it lacks here, Honey Bee more than makes up for with its dedicated bonus game.
Merkur aren't a developer who is renowned for including bonus games in its slots but this more modest offering is the exception.
If you land the bonus sunflower icons which show the little bee you'll unlock the bonus game where you can play for extra prizes. In this side game you'll find yourself with five different sunflowers to choose from, each of which holding a different reward. You'll be able to pick just one to reveal your multiplier but keep your eye on the honey pot too! The mischievous bees will tip this over, allowing you to discover the number of free spins you've won.
Create a Buzz
The cute bees who are desperate to track down the sweet nectar will bring you cash prizes but if you really want to up the ante, you could take a look at the Gamble feature too.
Included in many slots, experienced players will be familiar with how the Gamble works but they may not be used to having a choice of games to pick from.
Merkur have opted to include not one, but two different gamble features so that players have the choice of playing either the classic card gamble or the ladder feature.
The card gamble is the game that most will have seen before as it's a fairly standard addition for many slots. To win the prize, all the player needs to do is correctly guess the right colour of the card that's about to be turned over. An easy way to double the prize money if you predict the right colour, you'll lose all your money if you guess the wrong way!
The ladder gamble leaves players trying to click on the button to match the flickering cursor as it climbs up the rungs. If you click at the wrong time your winnings will take a tumble and you could end up returning to the base game empty handed!
The Bees Knees
Honey Bee by Murkur is an online video slot which is small but perfectly formed and includes more features than players may initially expect. Simple but rewarding, this is a game suitable for all.
Game statistics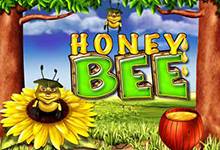 Players who played this game also played: