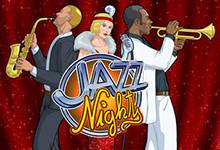 Merkur
Jazz Nights
Merkur is a name that has floated around the online casino realm for some time, but has yet to make a real defining impact.
Play for free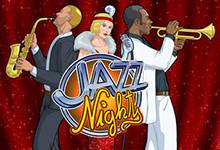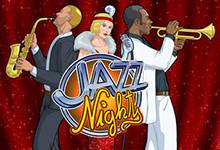 Unfortunately, this game is not available in your location
Why am I getting this message?
Thank you for informing us. Our engineers will work to fix the problem as soon as possible.
Get notified by email when this game is fixed
Thank you. Our engineers will inform you when the problem has been fixed.
Try these similar games instead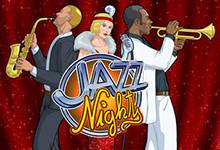 Merkur
Jazz Nights
Rate this game:
Merkur is a name that has floated around the online casino realm for some time, but has yet to make a real defining impact.
Play for free
Report a problem with this game:
Jazz Nights Slot Review
Merkur is a name that has floated around the online casino realm for some time, but has yet to make a real defining impact.
Whether that is because of the current climate of the industry or just a lack of originality is up for debate, but the situation is clear, as Merkur need a "big" release in order to move forward. Showing that they have the ability to sparkle, the brand's new release certainly has plenty of pizazz. Enter Jazz Nights, a game that appears full to the brim with swing and style.
Jazz Nights makes absolutely no bones about it, as it's clear that the game is all about making a visual impact. But that isn't the only element of the game that Merkur can take a great amount of pride in. The following takes a look at Jazz Nights and determines why it may just me the most musical online slots release around right now.
Feel the 'Jazz'
If you read the introduction to this review, the cat is more of less out of the bag. Jazz Nights as a game leans heavily on its theme, but there is a reason for that, as the game looks great.
The backdrop is made up of a velvet-looking red curtain that has all the same trademarks of a 1960s Las Vegas stage. To the side of each reel are two coliseum inspired pillars, each with a metal overlay. Being honest, tone setting is probably an apt way to describe the look of Jazz Nights.
Within its symbols Jazz Night comes to life, as you'll see a trumpet player, a saxophone player, and a club singer, with such slotting in alongside burning cigars and martini cocktails. The regular low paying symbols have also been given a stylish overhaul too.
Take a Seat in the Crowd
Jazz Nights steals the show with its appearance, but arguably hits a few flat notes with its gameplay.
The game features 5 reels and 10 paylines, but considering its scope there was certainly a small part of us that expected a little more flexibility. Because of this you have your hand forced with regards to wagers, with a minimum bet of 0.10 and a maximum bet of 20.00. Overall, Jazz Nights certainly isn't the most agile title we've seen.
In terms of game variance, Jazz Nights is of a medium volatility, with an RTP 96.09%, so it's more or less the middle of the road. Once again, with the theme in place, we really did expect something a little more high stakes and arguably more grandiose.
Hitting a Flat Note
Things don't exactly pick up within the game's bonus features, as Jazz Nights doesn't venture outside of the most basic added extras. The club singer is the wild symbol in this game, as should three of her pop up, your ride to a payout becomes a lot easier.
The game also likes to issue free spins at regular intervals; the Jazz Nights symbol is of use for this cause. In an extra twist, the club singer has extra-added weight during a free spin, as it becomes a more potent wild symbol. There is also a gamble feature included in Jazz Nights as well.
Added features wise, there is nothing out of the ordinary here, which is a bit disappointing to be honest.
Making the Most of the Show
The actual control functions of Jazz Nights are pretty self explanatory, because if you've played a Merkur game before it will all be familiar. What we did enjoy is how the controls meshed in with the rest of the game. The fact that we've seen so many developers create games that have either fiddly or distracting controls sort of tells the story of what we are used to. Here, Merkur has gone back to basics, but they have at least done it with style.
Experiencing the Smooth Styling of Jazz Nights!
Jazz Nights is a game built around pomp and circumstance, with it having that in near immeasurable abundance. The problem is that the game doesn't go too much beyond this. The graphics and theme might be top notch, but the rest of Jazz Nights is nothing short of average.
Jazz Nights isn't a bad game per say, so it's an easy recommendation to someone in a quick fix, but that being said, this probably isn't going to be the game that sends Merkur to the next level, as it simply doesn't have the playing power.
Game statistics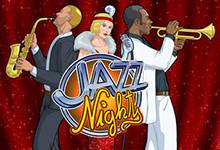 Players who played this game also played: