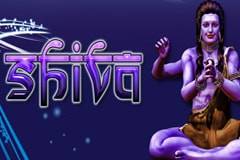 Merkur
Shiva
Shiva, meaning u201cThe Auspicious Oneu201d, and also known as Mahadeva, is one of the three major deities of the Hindusim faith.
Play for free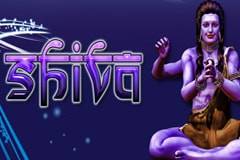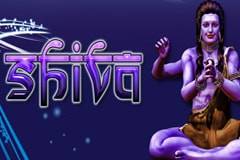 Unfortunately, this game is not available in your location
Why am I getting this message?
Thank you for informing us. Our engineers will work to fix the problem as soon as possible.
Get notified by email when this game is fixed
Thank you. Our engineers will inform you when the problem has been fixed.
Try these similar games instead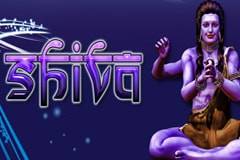 Merkur
Shiva
Rate this game:
Shiva, meaning u201cThe Auspicious Oneu201d, and also known as Mahadeva, is one of the three major deities of the Hindusim faith.
Play for free
Report a problem with this game:
Shiva Slot Review
Shiva, meaning "The Auspicious One", and also known as Mahadeva, is one of the three major deities of the Hindusim faith. He is distinct from the other two, those being Vishnu and Brahma, yet is also one with them, and when it comes to Shaivism, one of the three most influential denominations in contemporary Hinduism, he is considered the greatest of these gods. He has now become a part of one of Merkur Gaming's latest releases, entitled with his name. So, whether or not you believe in religion, and despite this game perhaps taking a risk in creating a product that merges such a prominent religion into its theme, Shiva will provide an entertaining game to participate in, one way or another.
Bow Down to Your Gods
This product is one of the few Merkur offerings to include more than 10 pay lines, instead choosing to offer up 50 of them. These can, of course, be customised should you wish to place wagers on fewer. Meanwhile, there is a layout of five reels and four rows to spin icons through. You're also able to change the value of the coins used to wager with, from the minimum of $0.01 up to the maximum of $0.40 per active pay line. Therefore, the maximum overall wager that you're able to place in every spin is $20.
The icons that are included on this game's reels are very much what would be expected of a game based on an Indian culture. Therefore, you'll find golden elephants, vicious looking crocodiles, charmed cobra snakes, and curious looking monkeys. There's also a Siamese cat included, which doesn't appear to be here nor there. Other symbols making up the offerings include standard A, J, K, Q, 9 and 10 icons, as well as a shot of the Taj Mahal and an incarnation of Shiva himself. The game itself seems to take place in the heavens, with sparkling stars and deep blue skies providing an almost ethereal atmosphere.
Pray for Special Features
Shiva offers up a couple of very nice additional features, which makes playing the game all that much more interesting. First of all, there's a wild icon. This is represented by the symbol of the God himself, with all four arms included. This substitutes for all other icons on the reels, except for the scatters. During freespins, the icon acts as a sticky wild, remaining in the same position for the duration.
The aforementioned scatter symbol is the one which is represented by the Taj Mahal, and when you spin three of more of these icons anywhere on the reels, you will be rewarded with 10 freespins.
There isn't a progressive jackpot incorporated into the game, and neither are there any other bonus rounds. However, there is the regular gamble feature, which is integrated into just about all other Merkur products. This is activated after every winning combination that doesn't exceed $140. You have two options at this point, you can either collect the winnings as they are, or play one of the gamble games that are available.
The first of these rounds is the 'Card Gamble' game, which offers up a deck of playing cards to you. Here, you must guess what colour the next card that is turned over will be, either red or black. Should you make a correct guess, you'll be rewarded with a double multiplier of your winnings. An incorrect guess will see you lose everything. The other option is to play the 'Ladder Gamble' game. This requires you to stop a flashing light on a higher value than what your current winnings stand at. Should you stop the light at a lower value, your winnings will decrease and have the possibility of reaching zero.
Put the Religion to One Side
If you ignore the religion aspect of this game, you'll be able to participate in a few rounds of a great product. The extra features that have been added make it quite compelling, and the graphics of it are able to be readily appreciated. What's more, you also get the chance of gambling your winnings for a higher amount of funds.
Game statistics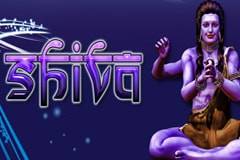 Players who played this game also played: