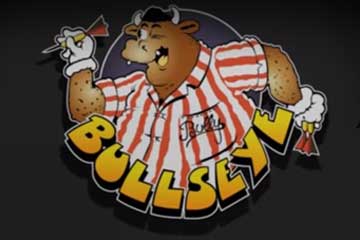 Microgaming
Bullseye
Darts is considered to be one of the most recognised games when it comes to bars and pubs.
Play for free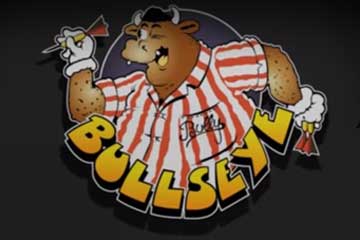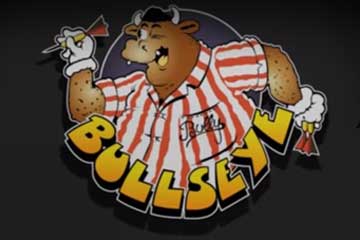 Unfortunately, this game is not available in your location
Why am I getting this message?
Thank you for informing us. Our engineers will work to fix the problem as soon as possible.
Get notified by email when this game is fixed
Thank you. Our engineers will inform you when the problem has been fixed.
Try these similar games instead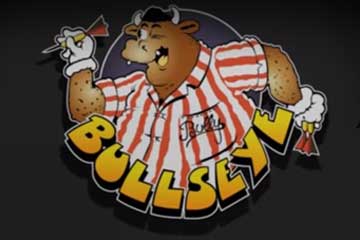 Microgaming
Bullseye
Rate this game:
Darts is considered to be one of the most recognised games when it comes to bars and pubs.
Play for free
Report a problem with this game:
Bulls Eye Slot Review
Darts is considered to be one of the most recognised games when it comes to bars and pubs. After all, have you ever been to a pub that doesn't have a dart board on its wall somewhere? In any event, Microgaming have decided to merge the game into one of its video slots, which is entitled 'Bulls Eye'. Obviously, this relates to the central circle that every darts player aims for when throwing a few. The online video slot is created in the form of a classic slot machine, and it basically tells the very basic story of a darts player, who can be seen preparing himself to throw an arrow at the board, below the reels. There really isn't that much more to say about it, as the product isn't altogether exceptionally intriguing from the get go. And while it does have one or two redeeming features added in to it, on the whole, for us, it's a very average offering to gamers.
Time to Dart About
Because the game is designed in the style of a traditional slot machine, you'll find that Microgaming has included a total of three reels into the layout. There's only a single row included alongside this, and the icons on these reels are fairly classic as well. Therefore, there are symbols of the traditional cherries, and these are joined by blue single BARs, green double BARs and red triple BARs. The darts player is also an icon on the reels, as is the dart board. The graphics included for these are not particularly overwhelming, but they manage to fit in well enough to be able to provide a decent game to you, which is, on the whole, easy enough to play and entertain yourself with.
Accompanying the reels and row of this product is a single pay line, which is across the middle and only row of the game. In this instance, any winning combinations must be formed on this single line, and it's fairly obvious to say it, but it isn't able to be customised in any kind of way. When it comes to the bet you're able to place per spin, the coin has a set value of $1, and there is a 'Bet One' button to enable you to wager between one and three of these per spin. Therefore, you have the chance to place a maximum overall wager of $3 per round. The 'Bet Max' button can be used to reach this amount instantly.
Aim for the Centre of the Board!
It has to be said right now that if you're looking for a game with overwhelming specialities and bonus rounds, you'd probably better move on to something different, because there aren't so many visual treats available in this one. However, what you will find in the first instance is that the icon of the darts player is considered to be its wild. As such, it will substitute for any other symbol on the reels in order to form a winning combination, except for trigger symbols. If two appear on the pay line, you'll win your total wager multiplied by four.
The trigger symbol is that which is represented by the darts board. Should this show up on the third reel on the pay line, you'll activate the 'Bulls Eye Bonus' feature, and you'll need to have been playing with the full three coins in order to activate this. In this round, you can win up to 1,000 coins as winnings. You basically need to spin a wheel to win bonus amounts. A dart board made up of 20 different segments is displayed, and each of these is labelled with a coin vaue.
Ready to Throw a Few?
If you're a fan of darts in general, then Bulls Eye might appeal to you, considering that both it and the traditional slot machines tend to show up in pubs together. However, it does provide a very average game to say the least, and when compared with everything else that Microgaming has on offer, it barely holds a candle to them in terms of graphics and game play.
Game statistics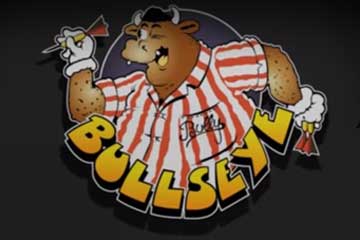 Players who played this game also played: