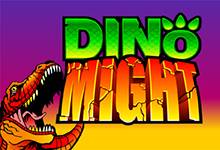 Microgaming
Dino Might
Children in particular love dinosaurs donu2019t they? All those fluffy toys, the cartoons and the Jurassic Park Movies.
Play for free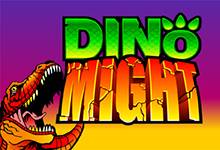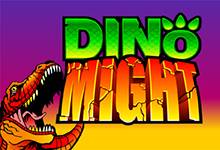 Unfortunately, this game is not available in your location
Why am I getting this message?
Thank you for informing us. Our engineers will work to fix the problem as soon as possible.
Get notified by email when this game is fixed
Thank you. Our engineers will inform you when the problem has been fixed.
Try these similar games instead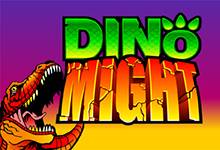 Microgaming
Dino Might
Rate this game:
Children in particular love dinosaurs donu2019t they? All those fluffy toys, the cartoons and the Jurassic Park Movies.
Play for free
Report a problem with this game:
Dino Might Slot Review
Children in particular love dinosaurs don't they? All those fluffy toys, the cartoons and the Jurassic Park Movies. Would they feel the same if they had one chasing after them with the intention of making them their next meal?
Dino Might Eat You could be a good alternative title for this slot from Microgaming, though the dinosaurs here do look rather cartoonish and friendly (don't believe that for a moment, just run as fast as you can).
When Dinosaurs Roamed the Reels
This is a five-reel game with three rows of symbols and a hefty 25 paylines for you to try and get winning cominations on. Just how many lines you decide to play on each spin of the reels is entirely up to you. You can choose to play just the one if you wish, that's cost you just €0.01 at the minimum stake per line, going for all the lines will cost you just €0.25. Alteratively you can go for the maximum bet of €125 per spin of the reels. Just play at an amount you can afford to lose.
The game has a bright and cheerful look too it that will put a big smile on your face. The soundtrack contains the occcasional roar from a dinosaur. If you are playing this for a fair while then you can always mute the sound if you wish.
Symbols in the game are made up of several kinds of dinosaur. There's the T-Rex of course, it wouln't be a dinosaur game without one of those massive creatures would it? We also get to see the flowers and plants from the environment that they lived in. Not exactly the most thrilling symbols. Do you come out of one of those worlds that time forgot movies saying 'weren't the flowers lovely?' The playing card symbols are absent here, Dino probably had them for dinner.
Don't Be Scared of this Wild Dino
The wild symbol is the Dino Might logo and can substitute for other symbols in the game to get you some winning combinations you might not otherwise have had. Even better if it does get you a win then the total amount won is doubled. Five of the wilds on an active payline pays 8000x your coin stake. It can't substitute for the Amber Fossil scatter symbol which is found only on the third, fourth and fifth reels.
You can choose to play this game in regular or expert mode. The difference between the two is the ability to set up an autoplay. You can either set a standard autoplay or go for the more complicated one.
There's a fair amount happening in this game so it's a good idea to have a glance through the paytable. That's packed with information about how the game runs. The game can be played in regular and expert mode. The only difference really is the ability to set an autoplay. What's expert about that has always been beyond me.
Double the Bonus
There are two bonus game here. If you can get three of the scatter symbols anywhere on the reels then this gets you into the Match Bonus Game. All you need to do here is just pick squares from a grid until you get four matching fossils. If you're really lucky the Mighty Multiplier will be chosen.
The Triggersaurus symbol sounds as if it's named after a certain character from 'Only Fools and Horses'. He probably notices you and calls you Dave even if that's not your name. Anyway, three of those symbols on an active payline triggers (sorry) the Reel Bonus Game.
You have to choose one of the dinosaurs in order to reveal a cash prize. The number of picks you get depends on how many of the Triggersaurus symbols that got you into the bonus. Three of them give you just the one pick, four allows you to have two and five gives you three picks to try and win some cash with.
Final Words
A busy little game with two bonuses to aim for. Shame there's no free spins but still lots of chances to get some good wins. A bright cartoonish look and an entertaining soundtrack means this is a really fun game to play.
Game statistics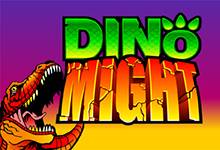 Players who played this game also played: