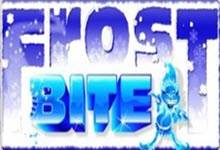 Microgaming
Frost Bite
Iu2019m not too sure where this game is set but boy does it look cold. Frost Bite is definitely on the cards if you donu2019t wrap up warm, that is for sure.
Play for free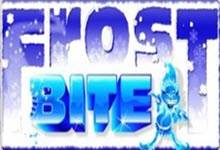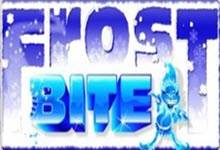 Unfortunately, this game is not available in your location
Why am I getting this message?
Thank you for informing us. Our engineers will work to fix the problem as soon as possible.
Get notified by email when this game is fixed
Thank you. Our engineers will inform you when the problem has been fixed.
Try these similar games instead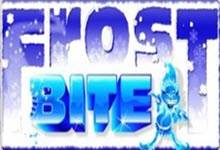 Microgaming
Frost Bite
Rate this game:
Iu2019m not too sure where this game is set but boy does it look cold. Frost Bite is definitely on the cards if you donu2019t wrap up warm, that is for sure.
Play for free
Report a problem with this game:
Frost Bite Slot Review
I'm not too sure where this game is set but boy does it look cold. Frost Bite is definitely on the cards if you don't wrap up warm, that is for sure. This is another one of Microgaming's releases that pays homage to the three reel games that were King when there was a lot more ice at the North Pole.
With a wild symbol that can help get you some good winning combinations, there's plenty to enjoy when playing this game. At least you can enjoy it in the warm rather than brave the freezing temperatures on show here.
Frozen Assets
The look of this game definitely adheres well to the 'Frost Bite' theme. You'd be either mad or a penguin to want to venture out in weather this cold. There's a blue and white theme throughout with the Frost Bite logo dominating the bottom left-hand corner of the screen. There's snowflakes and some rather strange looking snow creature. Not the Abominable Snowman (he's probably not far away though) but some kind of snow elf who's probably wandered in from some other Microgaming slot. It all looks good though so no complaints.
The reels for this game are in the top left-hand corner and there are more theme-related symbols than in some of these Microgaming three-reel slot games. There's that snow elf (or whatever it is, ask David Attenborough he'll know), the Frost Bite logo and a snowflake which is the lowest paying symbol in this game. I guess it's too cold for cherries in this climate but we do get the single, double and triple bars which look as if they're set in ice.
Cold Comfort
There's just the one pay-line in this game so no decisions needed on how many to activate on each spin of the reels.
All the control buttons for this game are down the bottom of the screen. Your only decisions are the coin level you want to play at and whether to play one or two coins. The coin range here is from €0.25 up to €5. If you want a chance to win the top prize then you have to be playing two coins. That makes the minimum cost per spin in order to land the jackpot €0.50 and the maximum €10. To set the stake is extremely easy. Either Bet One to play with one coin or use the Bet Max button to play with both coins.
It's the Frost Bite logo which is the most important symbol in this game. It's the top-paying symbol with three of them on a pay-line paying you either 800x or 1600x your coin stake. As well as being the top-paying symbol, the Frost Bite logo is also the wild symbol here.
You'll be keen to see the Frost Bite logo as much as possible, that's because it can substitute for other symbols to get you some handy winning combinations. When one wild does that, the win you get is doubled. See two come along and do the job for you and the win is quadrupled.
Other winning combinations in this game include either 80x or 160x for the snow elf symbol and three triple bars win you either 40x or 80x your coin stake.
If you want to get used to the game before playing it for real, have some free games. It's not at all complicated a game and ideal for those of you who are just starting to play slot games. If you do need to know all the game rules, just cick on the Help button and that'll explain everything to you.
An autoplay feature comes into play if you decide to play in Expert mode. This is handy if you want a break from the game, perhaps all that ice will get you wanting something out of the freezer. You can either have 5x or 10x automated spins or use the autoplay button to set a more precise amount. This can set the automated spins to stop when a certain balance is reached or a win comes along that you won't want to risk losing.
In Conclusion
A rather standard three-reel slot from Microgaming. The theme is a good one though and it's well adhered to. The jackpot is well worth winning and it's not too expensive to play, so this is worth giving a go.
Game statistics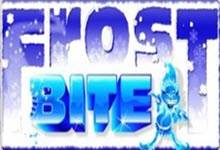 Players who played this game also played: