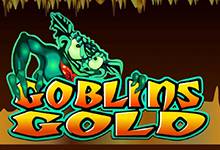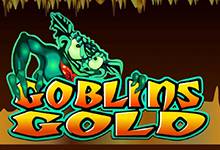 Unfortunately, this game is not available in your location
Why am I getting this message?
Thank you for informing us. Our engineers will work to fix the problem as soon as possible.
Get notified by email when this game is fixed
Thank you. Our engineers will inform you when the problem has been fixed.
Try these similar games instead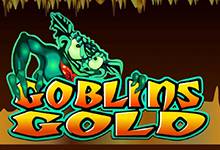 Microgaming
Goblins Gold
Rate this game:
Report a problem with this game:
Goblins Gold Slot Review
What is it with Goblins and gold? They just can't seem to get enough of the stuff but what do they do when they get their hands (claws?) on it? Well you probably don't really care but you will be interested in getting some good wins in this slot release from Microgaming, then perhaps you can get some gold of your own.
Sometimes looks can be deceiving but that's probably not the case with goblins. They look horrible and most usually are horrible. The look of this game isn't at all bad though, plenty to take a glimpse at and it does add to the enjoyment of playing the game.
There's just the three reels in this game and only a trio of pay-lines too. If you're on the look-out for a sophisticated game, then this really isn't it. Play this game and what you get is just a good old-fashioned slot game where you spin the reels and hope for the best.
Ugly but Lucrative
There are some advantages with games that just have the three reels. It means there's a fair amount of space available to play with. At the top left hand corner of the screen are the all-important reels. Then underneath those we get to see the all-important Goblin himself and a right old ugly so-and-so he (or she) is. We also get a box that rather importantly tells us about the wild symbol in this slot. More about that in a moment. All the information about the different winning combinations can be seen.
With only three reels there aren't that many symbols in 'Goblins Gold.' We get the single, double and triple bars, some gold nuggets in bags, a lantern that allows the Goblin to easily count up his gold and then there' the Goblin himself.
Wild Goblin
Now you'll be keen to get to see the Goblin because that's the wild in this game. It substitutes for all the symbols in this game and that can get you some handy wins. Not just that but the Goblin is also the top payer in this game. If you get three of the Goblins on the first pay-line you get a 1500x win. If that happens on the second pay-line, then you get 3000x your win. That's not the top pay-out though as three Goblins on the third pay-line sees you winning 6000x your line stake. Now that does mean you have to be activating all three pay-lines so just be careful you can afford what you are gambling on each spin of the reels.
Playing this will cost you between €0.75 if you want to activate all three of the pay-lines and €75. It does pay to play all the pay-lines as it does increase the size of the winnings you can earn. Even though doing that triples the cost of playing (it's just €0.25 to play one pay-line) but the winnings are 4x.
Although this isn't at all a sophisticated game, just make sure you know all the rules for it. Have some free games now and see how everything works. There's no bonus game to find out information about though but as mentioned previously, this is a fairly simple slot.
Great Goblins?
This is an entertaining enough game but you can tell it's one of Microgaming's early releases. If you're new to slot games, then this is an ideal introduction before trying the more complex games. It's good to look at but the lack of a bonus game will disappoint those of you used to all those free spins and pick 'em games.
Game statistics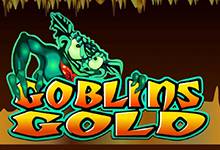 Players who played this game also played: