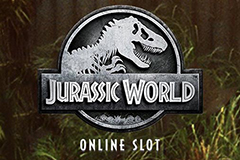 Microgaming
Jurassic World
Sometimes a movie themed game will just skim along the storyline or grab a few bits from the movie, but Microgaming really put some thought into designing free Jurassic World slots.
Play for free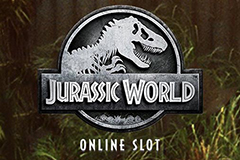 Microgaming
Jurassic World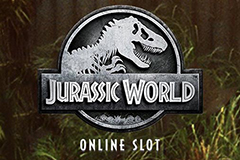 Microgaming
Jurassic World
Unfortunately, this game is not available in your location
Why am I getting this message?
Thank you for informing us. Our engineers will work to fix the problem as soon as possible.
Get notified by email when this game is fixed
Thank you. Our engineers will inform you when the problem has been fixed.
Try these similar games instead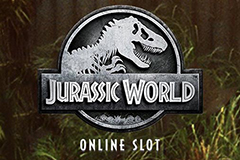 Microgaming
Jurassic World
Rate this game:
Sometimes a movie themed game will just skim along the storyline or grab a few bits from the movie, but Microgaming really put some thought into designing free Jurassic World slots.
Play for free
Report a problem with this game:
Jurassic World Slot Review
Jurassic World is one of the most well crafted licensed slots on the market. It has some really impressive features as well as visuals that perfectly match the overall theme. It uses symbols that come from stills from the movie, which ensures that anyone who is a fan of Jurassic World will instantly feel comfortable with this title. It's plenty of fun and is very engaging.
Pros and Cons
Range of different free spins rounds

Lots of features included

Some big wins offered
It can be a little slow to get going
Jurassic World Slot Details
The Jurassic World slot machine makes it very easy for players to understand how the game is played. There's nothing here that is overly complicated and it makes it a good game to just pick up and start playing.
Reels and Paylines
There are 5 reels with 3 rows included in the Jurassic World slot. This also has 243 paylines in place. This means that it actually covers every possible way to pay out. As such, players won't miss an opportunity to create a win with this game.
RTP
The RTP is very slightly below the market average for Jurassic World slots. It's set at 95.45%. This means that on average players will get a return of 9,545 credits for every 10,000 that are wagered.
Volatility
Jurassic World has a medium volatility (1) in place. As such it has a middle of the road hit frequency and the payouts are in general relatively average. However, the maximum win does stand out slightly in this title. 
Max Win
There's a maximum payout of 14,000 times the player stake in Jurassic World.
Although this game is a medium volatility game, it still has some impressive wins available. There's a top win of 1,000 times the stake available in the base game and the bonus rounds increase this to a maximum of 14,000 times the player stake.
Hit frequency is defined as the number of outcomes that produce a pay-out of at least one coin, divided by the number of all possible outcomes. 
Jurassic World Slot History
Jurassic World is a joint project between Microgaming and Universal Studios. This is why it's one of the better licensed titles on the market as it has had a lot of input from the producer of the actual movie.
Release Date
Jurassic World slots was released on the 21/6/2017. This means that it came out 2 years after the movie was released. So Microgaming had plenty of time to put together a solid title.
Introduction to Real Money Casinos
There are a lot of different real money casinos on the market. If you want to play the Jurassic World slot at a real money casino then you can discover them in our top class casino reviews.
Jurassic World Theme
Story
The story for this is pretty much already well known. It tells the story of Owen Brady as he works at the new Jurassic World theme park. He has to deal with a breakout after a new super dinosaur is created.
Graphics
Graphically this is a fantastic title. It provides players with a look at some stills from the movie as well as some great looking dinosaur shots. Everything matches up to the theme perfectly and it just looks fantastic.
Audio
The sound is where things come undone slightly. There's no music playing and the sounds are very generic. It's designed to appear as though you are at a computer within the park and so the sounds all have a computer style to them. However, it would be nicer to have something a little bit more immersive in terms of the dinosaurs.
Jurassic World Slot Machine - How to Win
It's not difficult to get going with Jurassic World. While the features are very impressive, they're not hard to understand and unnecessarily complicated. It means once players are set, they can start playing pretty much right away.
Game Rules
There are 243 ways to win on the reels in the Jurassic World slot. This is above the average for the market, so it's definitely a big positive. It goes some way to alleviating the lower RTP value as well. The game is on a 5 reel, 3 row board. It also includes wilds, scatter and bonus features. Players also have the option to set up auto spins when playing.
Betting Options
As there are 243 ways to play, the coin values aren't split up massively in Jurassic World. It's essentially a case of the bets being placed as a whole stake value. The lowest wager that's available is 0.30 and the highest wager that's available is 18.00.
How to Play
Choose your wager value

Decide if you want to spin the reels manually or use autoplay

Spin the reels

See what wins have been creating

Look out for the bonus rounds as you will have to start them manually when they trigger
Symbols and Values
All of the symbols in Jurassic World are linked to the overall theme of the game. It means that everything has a dinosaur link or is a character from the movie. This ensures that players will be instantly aware of what the game has to offer and on top of that fans of the movie will be satisfied.
These are the high paying symbols that are included in the game:
The lower paying symbols in the game are all dinosaurs. This is a removal from the usual trope for slot games of using playing card symbols. It's great to see and adds some more variety to the title. The symbols that are used are as follows:
Indominus Rex
T-Rex
Raptor
Stegosaurus
Pteranodon
Ankylosaurus
Special Symbols
There are two special symbols included in Jurassic World. The first is a wild symbol and the second is an amber scatter symbol.
Wilds
The wild symbol is the classic Jurassic World symbol. The dinosaur skeleton on a black background. It helps to create wins with other symbols and can appear on the reels as stacks.
Scatter
The scatter symbol is the amber where the dinosaur DNA was extracted. When 2 of these symbols appear on the reels they turn into wild symbols. More than 2 will activate the bonus round.
To find out the full paytable you can see it in below:
| Symbol | 3 on a Payline | 4 on a Payline | 5 on a Payline |
| --- | --- | --- | --- |
| | 0.83x | 2x | 6.67x |
| | 0.67x | 1.67x | 5.83x |
| | 0.5x | 1.33x | 5x |
| | 0.5x | 1x | 4.17x |
| | 0.2x | 0.4x | 2x |
| | 0.2x | 0.33x | 1.83x |
| | 0.1x | 0.27x | 1.67x |
| | 0.1x | 0.27x | 1.5x |
| | 0.07x | 0.2x | 1.33x |
| | 0.07x | 0.2x | 1.17x |
| | 1x | 3.33x | 8.33x |
| | 1x | 10x | 100x |
All payouts are multiplied by the total stake
Jurassic World Slot Features
The Jurassic World slot has some fantastic features included. This covers both the base game and the bonus round. The free spins round in particular, has three different choices available to players.
Indominus Rex Base Game Bonus
This bonus can appear at random at any point during the base game. It will boost your win to give you a larger payout. The maximum it can boost your win up to is 1,000 times your stake.
Bonus Rounds
There are three different forms of free spins (2) available in the Jurassic World slot machine. Each one is awarded randomly when at least 3 of the amber scatter symbols land on the reels. However, after the free spins have been awarded 15 times to players then they are able to choose the free spins game they want when it is triggered.
Gyrosphere Valley. 10 free spins are awarded to players. There is a multiplier that increases on every losing spin. When a win is created the multiplier resets. The multiplier has a cap of 7 in place. The final spin has to be a winning spin, so the spins will continue until a winner is created.
Creation Lab. This is a rolling reels free spins feature. 10 spins are given out. Whenever a win is created the winning symbols are removed and new symbols fall into place to create new wins. Wild symbols remain in place until they have been part of 3 wins.
Raptor Den. 10 free spins where all scatter symbols are also wild symbols. Scatters are also held in place until they award extra free spins. 3 or more scatters gives out 5 extra spins.
These findings indicate that (1) free-spins features have a major influence over machine choice and (2) the ''freeness'' of the free-spins bonus features is not an important driver of preference, contrary to self-report and interview research with gamblers.
Jurassic World Slot for iOS, Android and Windows
As Jurassic World is a relatively modern slot title, it's not a surprise that it's available to players on mobile devices. It received an update in 2019 to ensure that its compatibility remains at a high level. Players have the ability to play the game through a mobile browser on a range of different mobile devices.
As the game uses HTML5 technology it can be played on a variety of different mobile devices.
Gambling Tips
Video slots use random numbers in order to keep things fresh and exciting. While this ensures that the game always provides the highest levels of excitement, it does mean that it's impossible to predict how the spins are going to play out. As such, players have to find other ways to increase their chances of grabbing a profit with video slots.
Maximise your Spin Count
One of the most important ways to increase your chances of grabbing a big win is to get access to the free spins round. However, there is no way to predict when this will be triggered. So, in order to give yourself the best chance of getting into the free spins round you will need to maximise the number of spins that you play. So, it's important to set your stake level sensibly so that you can get as many spins as possible when playing. This will allow you a much better chance of getting into the free spins round and grabbing hold of some of the bigger wins in the game.
Don't Play Longer than you Should
This is another extremely important aspect of playing video slots. Lots of players keep playing after their budget has been used up. Making another deposit in order to try and grab a win that they feel is coming. This is the easiest way to lose more money than you intended on. Make sure that you set a budget and stick to it. This means if you use it all then you stop playing, but it also means that when you hit a big win to think about walking away then. If you've made the profit you wanted, then that is also time to call it a day.
Practice, Practice, Practice
We know, we told you slot machines can't be predicted. However, what they do have is a consistent mathematics model. So, the demo version of a slot has the same algorithms running it that the real money version has. It means that players are able to get a feel for the game and understand how it runs without having to spend any of their money. While it doesn't mean that you will be able to do a practice run through and get the exact same game for real money, it does mean that you can get an idea of how the game plays and work out a sensible budget and stake level from there.
Jurassic World vs Jurassic Park Slots
While there are a number of different Jurassic Park slots on the market, the best one to compare Jurassic World to is the Microgaming version. In terms of comparisons, there are some similarities in place. Both games feature the ability to trigger different free spin rounds and there is a dinosaur bonus featured in the base game.
Both games have 5 reels and 3 rows and 243 paylines. There is also a medium variance in place. However, Jurassic World has much higher maximum payout offering 14,000 times the player stake compared to 6,333 times the player stake in Jurassic Park.
Overall Rating
When playing the Jurassic World slot one of the first things that players will notice is just how smooth it is. Microgaming has done a fantastic job of translating the big screen world onto the video slot. Here's a closer look at the important aspects of the game.
It's very easy to enjoy Jurassic World from the moment it loads up. The controls are simple to use, the gameplay mechanics are easy to understand and there's a great autoplay system in place. It also has excellent mobile compatibility.
The game features are on the whole excellent for Jurassic World. The only area where it could perhaps improve is if it offered a supercharged free spins round that combined all three aspects of the bonuses.
The payouts during the base game are perhaps slightly below what normal medium volatility titles offer. However, it makes up for this in two different ways. Firstly, the base game feature can boost any win up to 1,000 times the player stake. Secondly, players are able to walk away with up to 14,000 times their stake during the bonus round.
Visually Jurassic World is one of the best titles on the market at the moment. It allows players to get totally immersed in the Jurassic World universe, especially as it uses photo stills from the movie itself. However, the sounds are rather lacklustre, which does drive down the overall quality just a little bit. With sound on a par with the graphics this would be an amazing experience for the senses.
Jurassic World is a superb video slot title. It has great gameplay mechanics, enjoyable features and some wonderful payouts. The only area where it really comes up short is the sounds. Other than that, it's a hugely enjoyable slot and has a lot to offer to players.
Jurassic World FAQs
Where can I play the Jurassic World slot for free?
In order to play the Jurassic World slot machine for free you can find them right here at MrGamez.com. All you need to do is find the title, load it up and you can start working on your budget management strategy right away. It's really that simple. 
Do I need to download anything to play the Jurassic World slot game?
No you don't. Because the game uses HTML5 technology as part of its development it means that players are able to easily enjoy the game through their browser. This means that both desktop and mobile devices are able to run the game without any need for additional downloads.
Can I play Jurassic World slots at real money casinos?
Yes you can. Just find a high quality real money casino from our fantastic casino reviews and you'll be ready to start playing right away. Just make sure that you find a site that features Microgaming titles in order to ensure that you'll be able to play Jurassic World.
How long does it take to withdraw winnings from Jurassic World real money slots?
It depends on the site that you are playing at and the payment method that you use. Some sites will process all withdrawals instantly which will then only leave the payment method processing time. Some have their own processing times in order to verify the payment. Some payment methods will be processed right away while some will have up to 7 business days attached. 
References
Lucas, A (2006 December 20). Retrieved November 21, 2021, from https://digitalscholarship.unlv.edu/cgi/viewcontent.cgi?article=1136&context=grrj


Taylor, L (2017 June). Retrieved November 21, 2021, from https://www.researchgate.net/publication/305461517_Realistic_Free-Spins_Features_Increase_Preference_for_Slot_Machines
Game statistics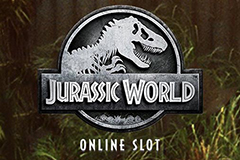 Players who played this game also played: