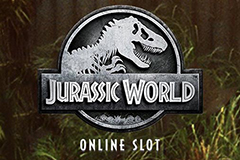 Microgaming
Jurassic World
Sometimes a movie themed game will just skim along the storyline or grab a few bits from the movie, but Microgaming really put some thought into designing free Jurassic World slots.
Play for free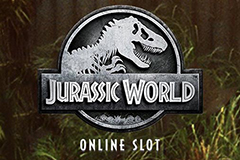 Microgaming
Jurassic World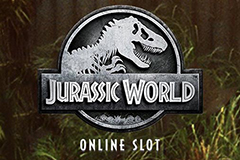 Microgaming
Jurassic World
Unfortunately, this game is not available in your location
Why am I getting this message?
Thank you for informing us. Our engineers will work to fix the problem as soon as possible.
Get notified by email when this game is fixed
Thank you. Our engineers will inform you when the problem has been fixed.
Try these similar games instead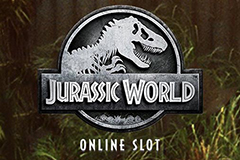 Microgaming
Jurassic World
Rate this game:
Sometimes a movie themed game will just skim along the storyline or grab a few bits from the movie, but Microgaming really put some thought into designing free Jurassic World slots.
Play for free
Jurassic World Slot Review
Sometimes a movie themed game will just skim along the storyline or grab a few bits from the movie, but Microgaming really put some thought into designing free Jurassic World slots. You can take part in this prehistoric experience with the usual suspects – own Brady being the highest paying character with Claire Dearing, Simon Masrani and Vic Hoskins. All of these characters from the movie take the stage in Jurassic World and of course up the entertainment with multiple species of dinosaurs. The dinosaurs represent the lower value symbols, but it all still adds up. Jurassic World video slots form part of the new generation style that is now emerging.
With the exceptionally high quality graphics, theme tunes and fun twists and turns you'll enjoy playing these slots. In fact, there are three additional bonus areas you will eventually break into as long as you're patient enough. Gyrosphere Valley, Creation Lab and Raptor Den. Creation Lab has already become the favourite bonus to aim for, even though the game has only been out on release for a few short weeks. With the appearance of a classic slots machine, this game couldn't be more deceptive, as you'll see once the reels start spinning.
Modern Mobile Play
Having been released together with Beautiful bones as part of Microgaming's new offerings for the Summer, it is clear that this game was made to fight obsolescence. While it is compatible with desktop and laptop versions, it was made to be played while on the move and fits all mobile devices like a glove. As a mobile-optimised game, it can be played on any modern smartphone, be it an iPhone or Android. Those who prefer the slightly larger screen will find that it is fully responsive to tablet screens to. The beauty of it all is that there's no need to download anything, you can simply log in and play, that is of course provided you have an internet connection through either Wi-Fi or your mobile network.
The gameplay follows a logical sequence and with five reels and 243 ways to win, you'll be busy all day playing this game. Moreover, it pays up to 14000 times the stake so you're going to happy whether you play the minimum 0.05 currency units or the maximum of 0.5 on each payline. For those that haven't seen the movie, it will make more sense once you have but you'll really enjoy the game anyway. The here bonus areas of the game all offer free spins with a variety of multipliers and Gyrosphere valley will keep spinning until win something at the very least.
A New Concept Hard To Compare
Because this game is so new, you could be tempted to compare it to any 5 reel game that also has 243 ways to win. The closest game to this comes from the same software stable and was released at the same time. Yes, you got it – Beautiful Bones. Although the themes couldn't be more different, an almost identical RTP at 97%, variance and occurrence of free spins makes them very similar. No two slots games are perfectly identical and the nature of the storyline is often what will affect things such as the variance. The game that you prefer between these two is going to be influenced by theme and background tune preference rather than just the return to player percentage.
Play For Free First Then Play To Win
Whether you choose to play for free, or play for real money right from the beginning is probably going to be determined by whether you have already played its comparator Beautiful Bones. It is always recommended when playing a new game to get the feel of it by playing for free first, even when the theme appears to be the only new asset to the game. With the possibility of payouts as high as 14000 times the original stake, why take any chances and simply get a sense of the game in order to build a sound strategy. This will keep you playing for hours on end. Then you can play for real money to your hearts content.
Those gamblers that spend a lot of time on the slots prefer to be entertained. There is nothing more boring than having to simply keep spinning a mundane bunch of images and listening to a cheesy tune for hours. It won't happen for the professionals and they'll just get bored and move on. Punters everywhere can play to the theme of their choice and Jurassic World doesn't disappoint. With low minimum stakes you could be playing for days before you think it's time to take a break. Such is the fun you'll get from this theme.
Anything's Possible in a Prehistoric Theme
If you're going to make choices for a favourite game, you will almost certainly choose Jurassic World as one of the best. Although it shares a new and unique angle on presentation in terms of graphics as well as the gameplay with bonuses, the genre of theme and what represents a fun time will be what makes the decision for you. You may find yourself riding into a prehistoric sunset with a somewhat heavier pocket than you had at sunrise. It's how you get your head around the game that will determine how quickly that happens. After all anything is possible.
Game statistics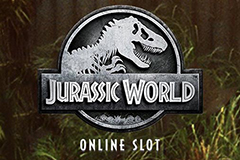 Players who played this game also played: