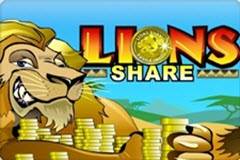 Microgaming
Lions Share
When you have claws like a lion has, itu2019s hardly a surprise that he also has lots of money all to himself.
Play for free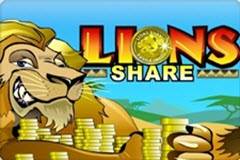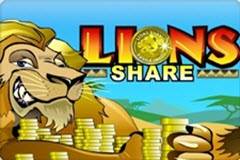 Unfortunately, this game is not available in your location
Why am I getting this message?
Thank you for informing us. Our engineers will work to fix the problem as soon as possible.
Get notified by email when this game is fixed
Thank you. Our engineers will inform you when the problem has been fixed.
Try these similar games instead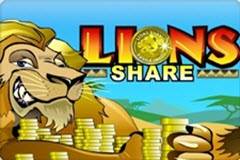 Microgaming
Lions Share
Rate this game:
When you have claws like a lion has, itu2019s hardly a surprise that he also has lots of money all to himself.
Play for free
Report a problem with this game:
Lions Share Slot Review
When you have claws like a lion has, it's hardly a surprise that he also has lots of money all to himself. Well if you luck is in when playing this entertaining three-reel slot from Microgaming then who knows that top prize could come your way and you could well find yourself grabbing some of the cash in 'Lions Share'
Animals are a popular theme for themes when it comes to slot games. We've seen everything from cats to crocodiles and dogs to dragons and this time we're in Africa where the lion resides in the savannah. He certainly seems to be a happy lion with loads of cash being proudly looked after. Just what a lion does with some cash is beyond me? Perhaps he goes out and buys Lion bars or purchases a few David Attenborough DVDs.
This is another of the Microgaming slot games that pay homage to the three-reel games that were so prevalent in days gone by. They do of course present its player with a rather different game experience.
There's no bonus game in 'Lions Share', that's typical of three-reel games but don't let that put you off playing what is still an entertaining game.
Chase that Lion
You'll also find that everything is packed onto one screen here. The top left-hand corner of the screen contains the all-important reels. Three reels and just the one pay-line to get some wins on. Nowhere near the huge number that are often available but you only need one to get a win don't you and hopefully your luck will be in when playing this Microgaming slot.
The symbols in this game are rather basic and not at all as sophisticated as those in more up to date Microgaming slot games. There's the cherry which is the lowest paying symbol in this game, a bar, double bar and triple bar, a stack of coins and the lion himself.
Watch out for that Wild Lion
The lion is the most important symbol in this game. Not only is he the top paying symbol (more about that in a moment) but this lion is of course wild. That doesn't mean he just ravages anything than moves but in this slot, he can substitute for other symbols in order to help get you some winning combinations. When one wild symbol does that, the win is doubled. If it's two that create the winning combination, then the win is quadrupled.
Underneath the reels is the game logo and a large image of the lion himself guarding his cash. Like anyone's going to try and go after a lion to get hold of their money. In the background, we see the savannah he resides in with distant hills under a blue sky.
When it comes to deciding your stake for each spin of the reels, there's no problem at all doing so. All the control buttons are situated down the bottom of the screen. The coin range for this game goes from €25 and the more you stake, the more you can win.
The paytable for this game is on the right-hand side of the screen. This has all the details of how much each winning combination pays. There are three levels for each of the wins and what you receive depends on your stake. You can place between one and three coins and this determines your win. For example, two cherries pay you 1x your coin stake if playing just one coin, 2x for two coins and 3x if going for the maximum three coins.
Massive Jackpot
This pay scheme follows for the majority of the winning combinations. Three of the coin stacks will pay either 300x, 600x or 900x. If, however you are lucky enough to get three of the lion symbols then it really does help if you are playing with three coins. Three lions pay 2000x if playing with one coin, 4000x with two but if three are being played you'll win 8000x your coin stake. The minimum stake to play to be in with a chance of winning the top prize is €0.75 and the maximum €75. Just work out your budget and stick with it to avoid any financial worries.
Final View
Another typically entertaining Microgaming slot. All a bit predictable really but there are some good wins to be had here so it's worth a play.
Game statistics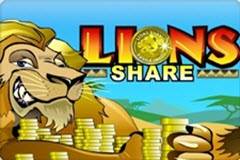 Players who played this game also played: