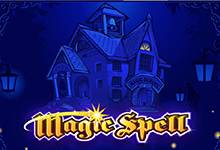 Microgaming
Magic Spell
If you have the desire to craft together a potion of some kind, then youu2019re definitely in luck.
Play for free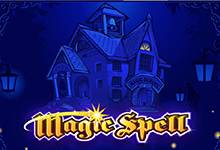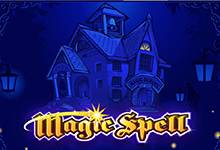 Unfortunately, this game is not available in your location
Why am I getting this message?
Thank you for informing us. Our engineers will work to fix the problem as soon as possible.
Get notified by email when this game is fixed
Thank you. Our engineers will inform you when the problem has been fixed.
Try these similar games instead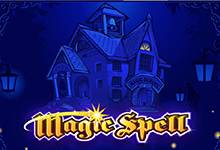 Microgaming
Magic Spell
Rate this game:
If you have the desire to craft together a potion of some kind, then youu2019re definitely in luck.
Play for free
Report a problem with this game:
Magic Spell Slot Review
If you have the desire to craft together a potion of some kind, then you're definitely in luck. Magic Spell from Microgaming will see you presented with a game that will bring all kinds of witchcraft and magical products to your screen, with the hope of introducing you fully to the world of spellcasting and wonder. As such, you'll play the game against a backdrop of Celtic knots and displays, and while this is all very inviting, you'll also find that the game features some decent quality graphics as well. You'll notice from the icons included that it's actually a kind of magicians school that you're attending, so you'll be learning how to craft your very own potions and spells from the best tutors in town. So why not don your cape, grab your magic wand and get ready to cast your next spell.
Enrolling in School
You'll find that this game has been created on a layout of five reels and three rows, so you'll be spinning the reels of a fairly familiar interface on the whole. It's upon these reels that you'll be able to see the various different symbols, and these start off with the letters M, A, G, I and C, which replace the often seen A, J, K, Q and 10 icons. Joining these, you'll also find eight different standard icons. These exist in the form of a packed lunch, a piece of paper with quill and ink to write your spells on, a nicely designed contraption for creating them in, as well as some books with a school tie on top of them. The remaining four are present as a satchel, a teacher and student, a shot of the actual school itself, and finally, the emblem of the establishment.
As well as all of this, you'll have the ability of wagering on 25 different pay lines, but you can customise these to suit your own preferences, and this is done simply by pressing the 'Lines' button. Furthermore, players are able to adjust the amount of the wager that they place per spin, and this is done firstly by changing the value of a single coin. This provides options of between $0.01 and $1 per line. You can also adjust the amount of coins played per line, and in doing so, you can place a maximum overall wager of $250 per spin.
Sorcery on the Reels
The game has a nice theme behind it for sure, and this theme is only boosted by the inclusive special features. The first of these is provided by the game's wild icon, and this is offered up by the symbol of Master Tom, the school's tutor. He will substitute for any of the student icons in order to form a winning combination of such, and when it is included in such, it will multiply the pay out by times five. Should you spin five of these symbols on to the reels, you'll receive a pay out of five times 2,000 coins.
The three student icons which are included in the game exist in the form of Leo, who has a taste for magical mischief, Catrina, who is far more interested in books than boys, and Baz, who tends to make a big blunder out of all the spells. These are the symbols which Master Tom will stand in for.
The only other special feature of this game comes from the letter icons. If you spell out the word MAGIC from left to right in scattered locations from reels one to five, you'll trigger the 'Magic Spell Bonus' round. This hands in a key to the secret library of the academy, and during this particular feature, you have the chance to win up to 75,000 coins. You'll need to do this by choosing one of the five books on the library's shelves, and you need to find the one imbued with the most magic.
Hone Your Skills
We actually enjoy playing Magic Spell, and not only because of its theme being so good. The special additions to the game are very entertaining, and in general it provides a decent level of game play on the whole.
Game statistics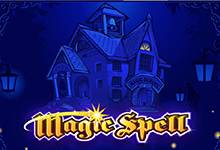 Players who played this game also played: