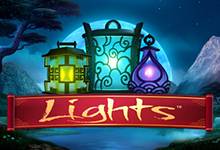 NetEnt
Lights
Thereu2019s a real feeling of tranquillity in the air when you load up the slot game known as u2018Lightsu2019 from developer Netent.
Play for free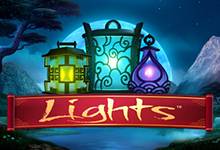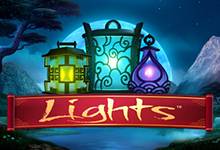 Unfortunately, this game is not available in your location
Why am I getting this message?
Thank you for informing us. Our engineers will work to fix the problem as soon as possible.
Get notified by email when this game is fixed
Thank you. Our engineers will inform you when the problem has been fixed.
Try these similar games instead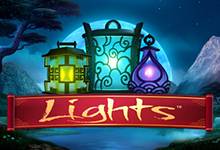 NetEnt
Lights
Rate this game:
Thereu2019s a real feeling of tranquillity in the air when you load up the slot game known as u2018Lightsu2019 from developer Netent.
Play for free
Report a problem with this game:
Lights Slot Review
There's a real feeling of tranquillity in the air when you load up the slot game known as 'Lights' from developer Netent. Could it be the oriental-influenced music playing in the background? The wonderful and awe-inspiring graphics on the screen? Or perhaps it's the amazing thrill of spinning the reels, which sees fireflies dance from icon to icon in the process. Well, you'd be wrong on all accounts, because it's all three of these features and much more that have the calming effect on us. Lights is simply a wonder to behold, set against a backdrop of green covered meadows and mountains, while a gentle stream meanders its way from the right hand side and down the centre of the interface. And if you're not already captivated by such a setting, we're sure that you'll love the inclusive game play and additional special features, all of which come together to form one of our favourite products in this provider's catalogue of slots.
Your Life Will Be Illuminated
The game itself has a very standard video slot layout, incorporating five reels and three rows worth of an interface. It's upon these reels that exist the symbols, five of which are various different lanterns. These have been designed and integrated into the product in the colours of red, orange, green, blue and purple, and all of them have an inner light which shines brightly enough to illuminate the patterns etched onto the glass casing. These icons are accompanied by the usual images of A, J, K, Q and 10, and there has been such an attention to detail paid on all symbols that the game provides a fully immersive experience for all players.
As well as its reels and rows, Lights has also had a total of nine separate pay lines added to it. These are not able to be changed as they're fixed in place. However, gamers do have the chance to switch around the level of the wager they place on each spin, which is done by altering the coin value and the bet level options. The first of these can be switched between its minimum of $0.01 and a high level of $1 per active line, while the bet level is able to be altered between one and 10. This allows all players the opportunity to place a maximum overall wager of $90 per round. To reach such a level instantly, Netent have also included a 'Max Bet' button, and on top of that, there's an 'Auto Play' button to spin up to 1000 consecutive times at the same wager amount.
What Kind of Special Zen Qualities Does This Game Have?
We're of the opinion that it's not the amount of special features that a slot game provides, but more so how well it provides the ones it offers. Lights is able to give its players just a couple of extra additions to the stunning graphics, game play and audio sounds, but both of them, it does with amazing skill and outcomes. The first of its specialities is the 'Floating Wild'. This particular feature can be seen clearly in action from the very first spin you play.
If you remember, we noted that there are fireflies swarming from location to location with every spin, and these are what activate the floating wilds. Every symbol that the fireflies land upon will turn into a wild icon, and in doing so, will act as one. Between two and four icons per spin can be transformed into one of these, and they substitute for any other symbols on the reels in order to form a winning combination. It's a truly magical experience.
The game's second added feature is a bit more familiar. This is its 'Freespins' round, which is activated by the only other icon which isn't a standard slot symbol or a lantern. It's circular in shape and has its own inner sparkle. Working as a scatter icon, if three or more of these appear anywhere on the reels during the main game, or during the freespins round, you'll enable the freespins round or extra freespins, respectively. Should three of these show up, you'll be given 10 freespins, four will provide you with 20 freespins, and if five appear across the reels, you'll receive 30 freespins. During this round, between three and six floating wilds will appear randomly on every spin.
To Summarise the Game
On first glance, Lights may not appear to be anything so special. However, once you start playing, it almost transports you into a world of calm. As mentioned, it's stunningly animated and designed, and the special features are integrated wonderfully, enabling you to spin a few rounds of an altogether well-rounded and presented product.
Game statistics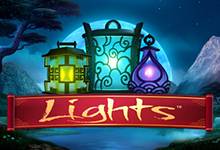 Players who played this game also played: