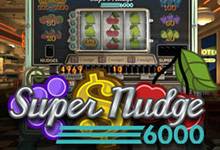 NetEnt
Super Nudge 6000
One thing that can be said about Netent, is that they provide some of the best games on an all around basis.
Play for free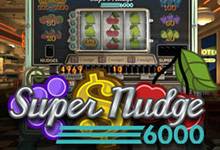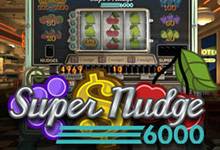 Unfortunately, this game is not available in your location
Why am I getting this message?
Thank you for informing us. Our engineers will work to fix the problem as soon as possible.
Get notified by email when this game is fixed
Thank you. Our engineers will inform you when the problem has been fixed.
Try these similar games instead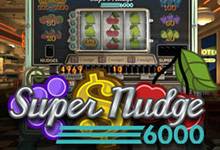 NetEnt
Super Nudge 6000
Rate this game:
One thing that can be said about Netent, is that they provide some of the best games on an all around basis.
Play for free
Report a problem with this game:
Super Nudge 6000 Slot Review
One thing that can be said about Netent, is that they provide some of the best games on an all around basis. So, it's not just a single type of game that they're able to put out with great quality, but all of their games are different and of the highest standards in their own rights. That's exactly what you'll experience when you access Super Nudge 6000. This is one of their classic slot type of games, and upon loading it up, you'll find that it's all laid out on a physical looking cabinet. It's very clear from the surroundings that the machine has been placed in a motel diner, as there are numerous tables and a window to the left which shows a 'Motel Open 24/7' sign. It's through this window that you'll be able to see the occasional heavy goods vehicle driving by as well, which gives the product an altogether more realistic feel. As for the game itself, you'll be able to see all the pays and possible combinations from the main screen, meaning that you'll have all the information necessary right in front of you as you spin the reels.
Classic Reels with Bite!
You'll be able to see from the interface that there are two sets of reels included in this game, the bottom set and the top set. Both of these are three reels wide and feature three rows as well. Because of its classic slot game status, you'll find that it has various different icons included on it which relate to such. Therefore, you'll be able to spin your way through icons of grapes, watermelons, lemons, oranges, bells and dollar signs as well. These aren't the most graphically impressive symbols ever to appear on a game, but that's not really of such high relevance when it comes to traditional slot games. Instead, they fit very nicely in to the interface and add to the ambience of such.
Included in the game, alongside its reels and rows, are a total of five different pay lines. These are not able to be customised, but then again, why would you want to when there are so few to begin with anyway? You do, however, have the chance to customise your wager placed per round, which is done in the first instance by using the three different coins showing in the bottom right hand corner. These stand at the value of $0.10, $0.20 and $1, and you simply need to click on whichever one you'd like to use. Then, if you choose to, you can click on the 'Bet' button in order to change between one and 10 coins played per round, and you'll therefore have the opportunity to place a maximum overall wager of $10 per spin.
Classic Special Features
The main and only big feature of this game is its 'Supermeter Mode', which is where the top set of reels will come in to play. Every time you secure a winning combination in the base game (the bottom set of reels), your winnings will be transferred to the Supermeter. You'll need to be playing with the maximum bet of 10 coins, although coin value is irrespective of this, in order to access this mode. These reels also feature five separate pay lines, but it includes alternate symbols in the form of cherries, pears, 7s and crowns, which join the regular grapes and watermelons.
In this round, you're able to either gamble the entirety of your winnings from the lower reels, or you can use the 'Bet' button once more to reduce it. Doing so will see it go as low as 20 coins, and it will then increase in 20 coin increments up to a maximum of 60 coins per gamble spin. In this round, if you manage to spin three crowns on to a winning pay line, you'll be rewarded with a mystery win, which ranges from between 300 to 6000 coins. If you do not wish to participate in the round, you do have the option of simply collecting your winnings from the base game. However, if you do spin the top set of reels, you have the opportunity of increasing your winnings on the whole.
Classic with a Twist!
Super Nudge 6000 is not going to be everyone's cup of tea, but it certainly manages to bring classic slot games in to the modern day and age. Yes, it's not overwhelmed with added bonus features, but then again, how many traditional slot machines are? The setting of this game in the motel diner is actually a very wonderful sight, and it just adds to the game's appeal. Although, if you're a fan of the all singing and all dancing kind of slots, we'd suggest that you move along elsewhere.
Game statistics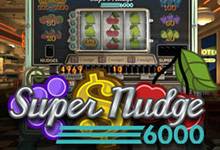 Players who played this game also played: