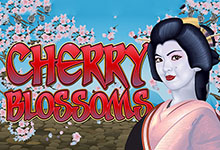 Nextgen Gaming
Cherry Blossoms
There are a lot of Japanese themed slot games out there, thereu2019s no doubt about that.
Play for free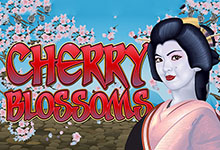 Nextgen Gaming
Cherry Blossoms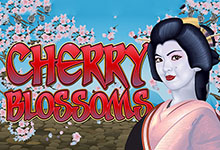 Nextgen Gaming
Cherry Blossoms
Unfortunately, this game is not available in your location
Why am I getting this message?
Thank you for informing us. Our engineers will work to fix the problem as soon as possible.
Get notified by email when this game is fixed
Thank you. Our engineers will inform you when the problem has been fixed.
Try these similar games instead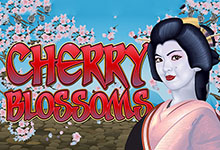 Nextgen Gaming
Cherry Blossoms
Rate this game:
There are a lot of Japanese themed slot games out there, thereu2019s no doubt about that.
Play for free
Report a problem with this game:
Cherry Blossoms Slot Review
There are a lot of Japanese themed slot games out there, there's no doubt about that. The market is practically being drowned in this mini-genre, which is why it's very hard for most games to stand out from the crowd when the main theme seems to have been literally done to death over the past few years. That hasn't stopped NextGen Gaming from dipping its toes into the Japanese themed slots genre.
When NextGen Gaming turns its hands towards a new slot game, it tends to be something of note. That being said, can Cherry Blossoms, a game made by a truly legendary developer, really redefine the Japanese slots genre? Let's find out!
Throwing out a Touch of Elegance
Needless to say, this game is absolutely gorgeous to look at. The main theme of Cherry Blossoms game is Geishas, which is typical to most Japanese themed games. The soundtrack that plays in the background is about as classy and soothing as you'd expect. It perfectly encapsulates old Japanese culture and it definitely puts you in the right mood to play the game. The background is filled with pink cherry blossoms that are all fully bloomed. During this period Japan's tourism blows up, which is why choosing this as the main theme of the game definitely works in its favour.
The symbols in the game are made up of the Geisha Girl, Cherry Blossoms, the Prayer Bell, Japanese Fans, Lamps, the Temple, and the usual symbols from Ace to 10. Visuals and graphics wise, it's pretty clear that this game has a certain distinct charm to it.
Kicking the Genre up a Notch
Gameplay wise, this medium variance title certainly has substance. You can easily choose a max of 20 paylines per spin, with the minimum selection being just 1. You can also choose your preferred bet per spin as well, ranging from 0.20 all the way up to 100.00. Yes, this game may very well be medium variance, but it certainly doesn't stop short when it comes to big-betting action.
Living Like a Geisha Girl
If you're lucky enough to get three or more scatters anywhere on the screen at the same time, then you will trigger the Free Games bonus mode. In this mode you can get up to 25 free spins, depending on how many scatters you got to trigger this mode. Every win you get in this mode will be tripled and if you happen to stumble across the Geisha Girl in this mode then you will get a 6x multiplier. You can practically spin away forever in this game, unlike in most other games that have limits to how many free spins you can get per game.
The wild symbol of the game is represented by the Geisha Girl that can be swapped out for any other symbol except for the scatter card, which is represented by the Cherry Blossom. When you add these two bonus features together, what you have is the recipe for some serious fun.
More Microgaming Magic
Cherry Blossoms is a really fun game to play, which explains why so many slots fans are after more of the same. It would be easy for us to recommend you yet another Japanese-themed online slots title, we've actually made the decision to go in another direction. Microgaming is a developer with a glowing reputation within the world of online slots, with the following to games going a long way to prove why that's the case.
First up, you have Gold, a glistening game that really puts forward an unmistakably luxurious image. Then you have Witch Dr, which serves up an African flavoured real money slots experience. Both of these games are clear clones of Cherry Blossoms, thus will always be worth a look.
Cherry Blossoms Delivers a Far Eastern Flavour!
In conclusion, Cherry Blossoms as a game definitely stands out from the crowd. It's fast paced, it has multiple bonuses to with, very impressive winnings can be had in an instant, and overall, the game's just very well balanced. If you're looking for a very beautiful and stylised game, then Cherry Blossoms will definitely be the perfect game for you!
Game statistics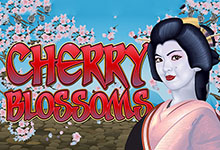 Players who played this game also played: