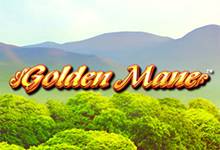 Nextgen Gaming
Golden Mane
Nothing beats riding a horse across the fields, free from any sort of worries or stress.
Play for free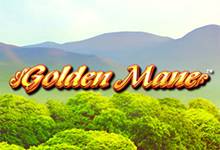 Nextgen Gaming
Golden Mane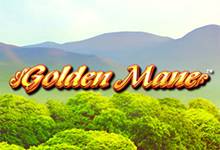 Nextgen Gaming
Golden Mane
Unfortunately, this game is not available in your location
Why am I getting this message?
Thank you for informing us. Our engineers will work to fix the problem as soon as possible.
Get notified by email when this game is fixed
Thank you. Our engineers will inform you when the problem has been fixed.
Try these similar games instead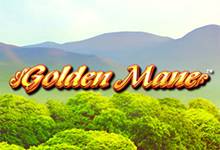 Nextgen Gaming
Golden Mane
Rate this game:
Nothing beats riding a horse across the fields, free from any sort of worries or stress.
Play for free
Report a problem with this game:
Golden Mane Slot Review
Nothing beats riding a horse across the fields, free from any sort of worries or stress. Now that is a luxury that few of us are able to afford on a daily basis, but you might be able to find the same kind of freedom while playing Golden Mane, a video slot game developed by NextGen with a high 96.96% RTP that can prove quite generous to players.
Grab a hold of a wild horse and gallop through the wilderness, while aiming at the free spins and other surprises that Golden Mane has to offer. You can check out our complete review of the game to get a better idea of what to expect here. Spoiler alert: you don't need to have any horse-riding experience to enjoy Golden Many right from the beginning.
Galloping Free
The NextGen developers clearly tried to emphasise freedom when they designed Golden Mane. As a result, the background of the game simply shows a vast natural landscape, with tall mountains in the distance, green plains spotted with a few trees and the sun rising brightly over the horizon. The overall atmosphere of the game was actually what drew us to Golden Mane in the first place.
The reels and command buttons are floating in the centre of the scenery, with different pop-up menus designed to make navigation easier for players using a mobile device. The colours and animations in Golden Mane are high quality and we really loved the feeling of spaciousness that the game gave off right away. But to determine a game's quality, you have to look past the looks and check out the gameplay and special features as well.
Choose Your Favourite Horse
Golden Mane is based on a rather small setup of 5 reels with 10 paylines. The betting range, however, still starts at 0.15 and goes up to 150, giving players plenty of possibilities and total control over the current level of risk. Use the menus to pick your next wager and activate the autospin game mode whenever you feel like playing on several consecutive spins, Golden Mane makes it all very easy for players with an intuitive menu.
The game has an average volatility but a slightly above average RTP, which resulted in more frequent wins than usual when we tried it out. This is obviously great news and a good reason to consider Golden Mane as you next slot game of choice. The paytable contains the classic card icons as well as trees, mountains, a black and a white horse worth at most 700 times your line bet on the reels.
New Possibilities to Win Bigger Prizes
Golden Mane introduces 2 different special symbols on the reels, starting with the golden horse icon that plays the part of the wild card. Not only can this beautiful animal replace the basic icons during the game but it can also form exclusive combinations worth at most 1500 times your wager. This alone is a very sizeable reward that should be enough to make your credit total explode, regardless of your initial wager.
The horseshoes, however, cannot be replaced but work as scatters to award up to 6 free spins wherever they land. During the free games, the wild symbol is only able to replace specific icons. Finally, Golden Mane features a random bonus called the Scatter Run. This special feature simply adds scatters on reels 2, 3 and 4 to give you an extra chance to win free spins, following the rules mentioned before.
Plenty of Other Options
Golden Mane is built upon the same basic setup as Columbus Deluxe by Novomatic or Under The Rainbow from Merkur, which feature both the same number of payline, a medium variance and the same kinds of bonuses. All 3 games might have similar rules, but each of them is based on a very different theme, so try them all and take your pick.
It is worth noting, however, that Golden Mane is a little less generous when it comes to free spins. And if you are more into competitive sports, check out Horse Racing from Gamescale for a high-volatility challenge on a small reel set, still featuring beautiful animals. Horse Racing is probably better suited for the more competitive players out there, looking for some fast-paced action on and off the reels.
A Good Start for a Game That Falls a Little Short
In our experience, Golden Mane is a rather basic slot game with standard features and few paylines to bet on. The relatively high RTP still makes it more dynamic than many other slots, but we still struggled a little to win more than a few credits at first. Patience is key here, and Golden Many can prove generous if you are willing to spend the time and money that it takes.
Golden Mane may have beautiful graphics and simple rules, we still felt that it could have been much more entertaining as a slot game if we had had the opportunity to play on more paylines. Overall, this is a great slot game from NextGen but it still falls a bit short on several aspects. A more open gameplay would have definitely matched the theme of the game a little better.
Game statistics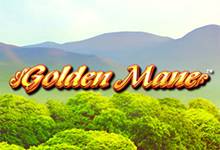 Players who played this game also played: