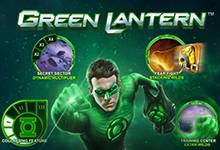 Playtech
Green Lantern
A superhero of green is going to swoop in and save the day when you play Green Lantern, a DC and Playtech slot machine.
Play for free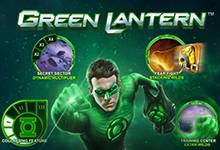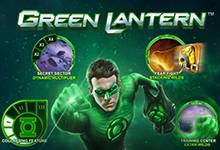 Unfortunately, this game is not available in your location
Why am I getting this message?
Thank you for informing us. Our engineers will work to fix the problem as soon as possible.
Get notified by email when this game is fixed
Thank you. Our engineers will inform you when the problem has been fixed.
Try these similar games instead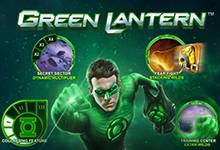 Playtech
Green Lantern
Rate this game:
A superhero of green is going to swoop in and save the day when you play Green Lantern, a DC and Playtech slot machine.
Play for free
Report a problem with this game:
Green Lantern Slot Review
A superhero of green is going to swoop in and save the day when you play Green Lantern, a DC and Playtech slot machine. Based on the film rather than the comics, there wasn't much this slot machine needed to live up to – the film wasn't well received and so anything better than that was going to win fans over.
Most of the superhero slots on the Playtech list are Marvel, with few DC, and so there feels like there's a lot of room for the brand to really smash this one out of the park and create a supernova of a game. But have they done that here?
Feeling Green
We get that Green Lantern has a certain colour he champions, but the wash of green all over the matrix feels very overdone. Don't get us wrong, graphically speaking the brand has done an outstanding job, better than most of their Marvel games, but they could have toned down the intensity several notches.
Even though we feel green just by looking at the interface, we have the joy of watching high quality animated images bring us ever closer to combating the forces of evil. Therefore, we have a 50/50 standoff when it comes to the design of this online activity. On the one hand it overpowers, but on another it delivers contemporary dynamics that give it an undeniable edge.
Progressive as Hell
This real cash slot has the bonus of offering users a progressive jackpot, clearly shown above the grid at all times. Furthermore, it's broken down into four tiers, allowing gamers to constantly know what they could win should they be fortunate enough, and fortune has everything to do with it.
The DC Jackpot is a random occurrence feature, a staple of Playtech if you will, and so you could just easily get it when you spin and get no wins as when you spin and get 5 credits. However, simply getting the jackpot isn't enough, for you have a mini game to play to actually secure one of the four figures displayed.
You have the Grand, Major, Mini and Minor all up for grabs, but to get just one of them you need a match of at least three of the corresponding symbols inside the mini game. It sounds easy, but we found it quite tricky, always seeming to fall at the last hurdle. What is more, when we did win, we got the lower end of the jackpot every time.
Powering Up
Every superhero has a secret to their awesome power, a part of themselves that only they understand, and the same can be said for the Green Lantern slot machine. Here you have a Power Up Bar, which despite the name, is actually more of a gauge; it fills every time you create a win. However, for it to continue to fill up, you need to land consecutive wins, at least as many as four to trigger a feature round.
It's a very innovative way of accessing the extras embedded inside the matrix, nonetheless, it also makes obtaining any of the three rounds that little bit harder. We never got more than two wins in a row before the Power Up Bar was reset, and that is very frustrating when you're so close to success.
Ways to Win
Another feature of this Playtech slot is that you have 243 ways to play rather than winlines, a trait that's meant to, theoretically, help secure more victories. Whether it actually does or not really depends on the luck of the draw, but we have to warn you not to go expecting easier gaming, simply because there's more room for you to move about. For a win to count, you still need to create a winning line of connected symbols, any gaps between one reel and the next will lead to a fail.
Better Luck Next Time
Green Lantern may have improved on the film, but it'll take a lot more before it outshines any of the other Playtech games out there. This slot has looks, and a little bit of variance, but that's still not enough to have us singing its praises.
Game statistics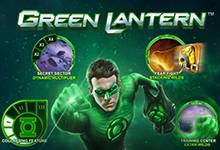 Players who played this game also played: