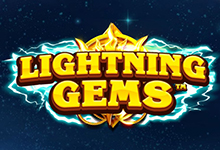 Nextgen Gaming
Lightning Gems
You know what they say. If you want money, you have to work for it.
Play for free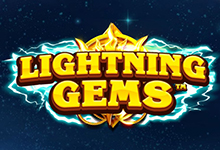 Nextgen Gaming
Lightning Gems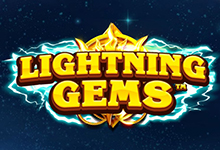 Nextgen Gaming
Lightning Gems
Unfortunately, this game is not available in your location
Why am I getting this message?
Thank you for informing us. Our engineers will work to fix the problem as soon as possible.
Get notified by email when this game is fixed
Thank you. Our engineers will inform you when the problem has been fixed.
Try these similar games instead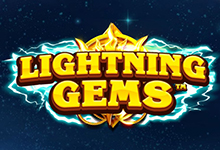 Nextgen Gaming
Lightning Gems
Rate this game:
You know what they say. If you want money, you have to work for it.
Play for free
Report a problem with this game:
Lightning Gems Slot Review
You know what they say. If you want money, you have to work for it. Well, what if you didn't have to work too hard? What if you could work for a couple of hours or maybe a lot less, and even enjoy yourself whilst reaping great rewards? What if mining a load of cash wasn't as hard as people claim it to be? Don't believe this can be possible? Well it is! Come join us in this fantastic game where you can enjoy making lots of money.
Lightning Gems software by NextGen Gaming is a unique game with 5 reels, 3 rows and 10 paylines. The maximum jackpot is 20,000.00. We find scatter symbols, wild symbols and free game features. Now, none of these things are the things that make the game truly unique. What makes the game unique is the game design! The game is absolutely beautiful. The graphics are amazing and well done. The animations are amazing! We could find no fault in the graphic design of this game. It really is that good!
So How Much Do We Have to Bet?
Well, that is up to you really. Why don't you try this game for free! Yes, that's right. You can play for free. Try before you buy! Obviously if you want to play for real money you will have to place a bet but this bet can be as small as 0.20 and as large as 200.00. You can play as many times as you want! Seriously this is all in your hands. You have full control.
It's actually not complicated. In reality, the only thing you do have to decide is how much money you want to bet. There's even a shortcut to place the max bet. Because as you know, the higher the bet, the better the prizes! Once that's decided and out of the way, you click on the spin button and you leave it up to the game. Easy! See! We told you!
Almost Feels like Magic
If you are a fan of gem collecting games, you're going to love this one. The free Lightning Gems slot is a fun way to dig deep for those great prizes. You can not only collect beautiful gems (which animate and look shimmery and gorgeous in the light) but you can also collect special symbols, known as scatter symbols or wild symbols. We don't know which we like best. The wild symbols or the scatter symbols.
The wild symbols, as with most online slots, are substitutes for any other symbol…except of course for the scatter symbols…cos that would make it too easy and where's the fun in that?! So, what are these scatter symbols we speak of? The scatter symbols are collected to gain free games. If you manage to collect 3 or more of those scatter symbols (they must occur simultaneously on screen), you land yourself 10 free games! Great, right?
Even if you don't land yourself one of these great game special features, you can still win prizes from these great gem symbols. The player needs to land 3 or more identical symbols in a payline and you will receive a prize according to the amount declared in the pay table. To access the pay table and other important information, you can easily access the pay table from the information section from the settings menu.
What Does This Remind Us Of?
The idea of this game is not an original one. There are plenty other games out there which revolve around the principle of the average slot game rules with 5 reels and 3 rows and under 20 paylines. If you feel like you've seen this game before, you probably remember seeing the gameplay before. We must say, the graphic design was quite unique so we're not criticizing the design of the game. The rules are simple and memorable which makes it easier on the player.
Another game that we can compare the free Lightning Gems slot by NextGen Gaming is Peony Ladies by Spinomenal. The premise of the game is simple and is based on Japanese women. There are 5 reels of 3 rows each and there are 15 paylines. This is similar to Lightning Gems except that Lightning Gems only has 10 paylines. The graphics in this game are beautifully done but we cannot find any animations in this game.
Both games have wild symbols and scatter symbols. In Peony Ladies, three or more scatter symbols pay three times the total bet and give the player 10 free spins. In Lightning Gems, three or more scatter symbols also trigger 10 free games. Both are great online slots but we think that Lightning Gems was a lot more exciting.
We Want to Play Again
This free Lightning Gems slot game is a 5-reel, 3 rows and 10 paylines game which has an exciting combination of animations, amazing graphics, smart gameplay and fun bonuses. The maximum jackpot in this game is 20,000.00 and with a min bet of 0.20 and a max bet of 200.00, it is worth a try! There is no download needed to play.
Game statistics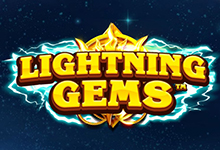 Players who played this game also played: