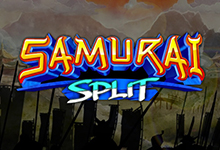 Nextgen Gaming
Samurai Split
Among the great warrior classes in the histories of societies around the world, few are better known than the mighty samurai of Japan.
Play for free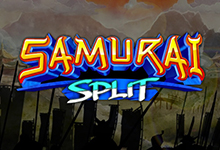 Nextgen Gaming
Samurai Split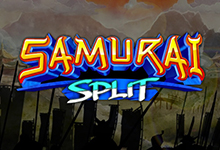 Nextgen Gaming
Samurai Split
Unfortunately, this game is not available in your location
Why am I getting this message?
Thank you for informing us. Our engineers will work to fix the problem as soon as possible.
Get notified by email when this game is fixed
Thank you. Our engineers will inform you when the problem has been fixed.
Try these similar games instead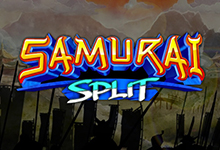 Nextgen Gaming
Samurai Split
Rate this game:
Among the great warrior classes in the histories of societies around the world, few are better known than the mighty samurai of Japan.
Play for free
Report a problem with this game:
Samurai Split Slot Review
Among the great warrior classes in the histories of societies around the world, few are better known than the mighty samurai of Japan. These military officers played an important role in Japanese history and affairs from the medieval era right through the late 19th century, serving as the primary armed force in the nation for hundreds of years.
While these warriors may no longer be in service, their traditions are still celebrated in media around the world. They're also the inspiration for Samurai Split by NextGen Gaming, one of the latest slot machines released by that developer. On most spins, this game plays like a traditional online slot, with few surprises outside of a free spins bonus. But should one of your soldiers take a swing at the reels, you might quickly find your wins multiplying to unprecedented heights.
Preparing for Battle
The Samurai Split video slot is one of the newest games that you'll find at online casinos that include software by NextGen Gaming. The machine draws heavily on feudal Japan for artistic inspiration, and you'll see that behind the reels-*. There's an attractive, traditional Japanese setting with the nation's distinctive architecture, and an army carrying banners can be seen marching right behind the reels.
Regardless of your betting preferences, you should be able to have plenty of fun on this machine. There are settings that would make even penny slots players happy, while high roller options will keep any high limit gambler satisfied. There's also a play for free option available at many sites. The software uses a browser-based format that ensures compatibility with a wide range of devices, allowing you to play on your computer, mobile phone, or anything in between.
Facing the Enemy
The Samurai Split video slot uses a traditional 3×5 layout that includes 25 paylines over five reels. In order to earn prizes, you must hit matching combinations of identical symbols running left to right across your lines. For most icons, you'll need three in a row to win, but some of the high-paying symbols offer a small reward even if you only manage to find two. Of course, longer wins are better and result in higher payouts.
The most common wins come from the various poker rank symbols, ranging from tens through kings and aces. For larger prizes, you'll want to make matches of more thematic icons like swords, soldiers on horses, bottles, and temples. A samurai mask offers players the largest standard payouts: if you manage to hit five in a row, you'll be rewarded with 250 coins. There are also wild symbols that have the potential to earn even larger payouts; not only do they act as substitutes for all other icons, but they create their own winning lines if you hit two or more in a row.
Cuts Like a Knife
While this is not a particularly feature-rich slot, the special features that do appear can be quite lucrative. After any winning spin, it's possible that one of your soldiers might appear on screen and swing his sword, slicing one or more of the winning icons in half. Every split emblem will result in a 2x multiplier being added to your winnings. Because these are cumulative, it's possible to earn as much as 32x the normal payouts if you can split five symbols on the same line.
There are also banner emblems that act as scatter symbols. Hit three or more anywhere on screen, and you'll not only win an instant prize, but you'll also earn up to 15 free spins. What's really cool is that the banners can become split symbols too, and they'll not only multiply your winnings, but also the number of free spins you earn, meaning it's possible to receive up to 480 games in this feature.
During the bonus round, the reels become more lucrative, as only the high-paying icons will appear (along with the wilds and scatters). Interestingly, you can also get these enhanced reels during normal play through a random feature known as the Warrior Spin. This works the same way in regular play as in the free games: the card rank icons will be removed from the reels, making it easier to make high-value matches.
Sharp as a Sword
While this machine might not look like a particularly unique or innovative creation at first glance, it turns out that there's a lot to like about Samurai Split. The splitting feature alone is a great idea that makes ever spin much more exciting, as you never know if an ordinary-looking win might just turn into a jackpot-sized haul. As long as you don't need a huge number of special features to keep you interested in an online slot, we think you'll enjoy the interesting and engaging gameplay this machine has to offer.
Game statistics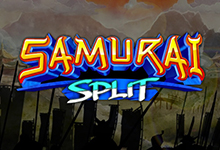 Players who played this game also played: