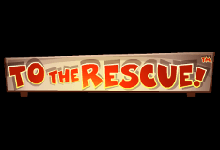 Nextgen Gaming
To the Rescue
For a smoking hot play take a look at To The Rescue from NextGen, the online video slot where itu2019s your job to save the day.
Play for free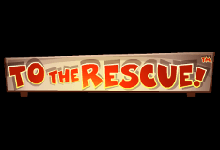 Nextgen Gaming
To the Rescue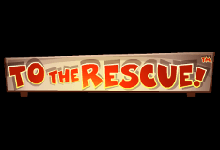 Nextgen Gaming
To the Rescue
Unfortunately, this game is not available in your location
Why am I getting this message?
Thank you for informing us. Our engineers will work to fix the problem as soon as possible.
Get notified by email when this game is fixed
Thank you. Our engineers will inform you when the problem has been fixed.
Try these similar games instead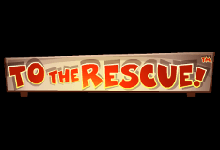 Nextgen Gaming
To the Rescue
Rate this game:
For a smoking hot play take a look at To The Rescue from NextGen, the online video slot where itu2019s your job to save the day.
Play for free
Report a problem with this game:
To The Rescue Slot Review
For a smoking hot play take a look at To The Rescue from NextGen, the online video slot where it's your job to save the day. Surrounded by buildings on fire and with billowing smoke constantly wafting upwards in the background, you'll be smack bang in the centre of the action as you get the reels in motion to win big cash prizes.
The graphics in this game are simple yet effective with a quirky cartoon-like feel. You won't find cutting edge 3D design here but there's certainly enough to create a certain charm. But with flames as far as the eye can see will this game be sizzling hot? Here's a review of To The Rescue from NextGen with the essential info you need.
A Fiery Play
With smoke and flames everywhere this is your chance to step up into centre stage and become the hero, at least for the day. But before you spring into action you'll need to first decide how you want to bet. There are 5 reels and 25 paylines but you can opt to reduce these if you like to play on fewer. The more paylines you play the better your chances of racking up a win so lowering the number could drop the likelihood of landing the right combination.
Another alternative would be to decrease the stake a little. This means you will still have the best chances of a win but if you do get a payout it may be less. You'll be setting the stake with the entry point beginning at just 0.02 per line, giving a total min bet of 0.50. This increases to 100.00, or 4.00 per line, for a total max bet.
Turn Up the Heat
Just like many other slots, the place where you'll feel the most heat is with the extras on the reels. These can help you to increase your winnings without having to spend any more credits. Players who spin the reels frequently will be familiar with the function of wilds, and they're also included in this game. A grimacing fireman gripping his hose who turns and splashes the camera is the symbol to look out for; this can replace other symbols on the reels to create more matches.
But there's more included here than simply a few wilds, as there are scatters too. When you land three or more scatters you'll not just pick up a scatter win, you'll also receive 10 free spins during which all prizes will be doubled. There is also the all-important bonus round which is unlocked when three firefighter symbols are spin on the main reels. This leads to a Pick Me type bonus where you'll be presented with a number of burning windows and you'll have the choice of which ones to douse with water, keeping the prize you uncover. Aim to try and find the child: succeed and you'll be in for a big win.
Finally, if you're not averse to a bit of risk, you might be interested in the Gamble feature. Available every time you rack up a regular win on the reels, you have the opportunity of risking it all for the chance to either double or quadruple your bet. You'll need to predict either the colour of the next card or the specific suit but if you get it wrong you'll return to the main game empty handed.
Be A Hero
Although the theme of this game may feel a little unusual, there's other slots which focus on a similar subject. Whether it's building all aflame or role-play as a fireman, you'll be able to find more games just like To The Rescue. Firemen by Ash Gaming (very appropriate name for the developer in this case!) gives players the chance to become a fireman, just for the day. There's 20 paylines and 5 reels which are filled with graphics which are tame but acceptable, plus you'll have scatters and a bonus round too.
Feel the Burn
To The Rescue is an online video slot from NextGen which offers a fairly unusual theme. This is an added bonus for more experienced players who may be tired of seeing the same games time and again. Although the reels are packed out with prizes the structure is very simple to follow and this makes this slot one that's suitable for all levels of experience.
Game statistics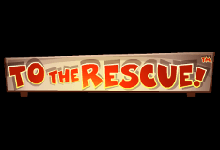 Players who played this game also played: