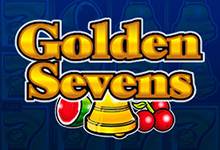 Novomatic
Golden 7
Another one of Novomaticu2019s ventures into the world of fruit-based slot games is being presented to you in Golden 7.
Play for free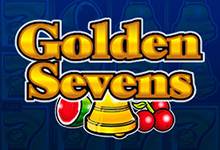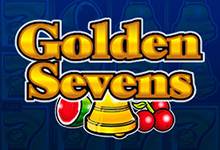 Unfortunately, this game is not available in your location
Why am I getting this message?
Thank you for informing us. Our engineers will work to fix the problem as soon as possible.
Get notified by email when this game is fixed
Thank you. Our engineers will inform you when the problem has been fixed.
Try these similar games instead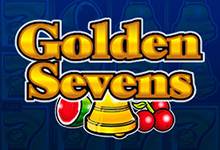 Novomatic
Golden 7
Rate this game:
Another one of Novomaticu2019s ventures into the world of fruit-based slot games is being presented to you in Golden 7.
Play for free
Golden 7 Slot Review
Another one of Novomatic's ventures into the world of fruit-based slot games is being presented to you in Golden 7. While it's true that this developer has taken several leaps into providing such games, this one can be said to outdo many of the others, just for the simple perks of providing more pay lines and extra special features. That being said, overall, it's very much a carbon copy of other fruit machine products when it comes to the main base game. That's probably the main issue when it comes to this providers games, the fact that they're not too dissimilar to what they have produced before. It feels like a very easy way out for them to take, jumble up the icons a little, give it a different name and place it onto the market. However, as mentioned, the great thing going for this one is that it does expand a little on the norm as far as specialities are concerned.
Golden Icons and Reels?
You won't find anything different in this product from the norm. There's a five reel and three row standard layout, meaning that players will be able to play on a game that at least looks familiar to what they may have played before. The icons that have been added are adapted from the original and traditional slot machines, therefore providing imagery of fruit. So, you'll see icons made up of oranges, cherries, watermelons and plums. Furthermore, Novomatic have also added bells, BARs and of course, 7s to the reels. One other thing that this product does really well is its animations. Every time you craft a winning combination, the symbols will be very cleverly set in motion.
A total of 20 different pay lines have also been added to Golden 7, which is somewhat of a unique take on this provider's games, as they never usually go above 10. These lines are able to be customised to suit those players who enjoy wagering on less. And speaking of wagers, the amount you bet per spin can also be changed at the bottom of the reels. This allows you to alter the bet per line from its minimum of $0.02 up to its maximum of $5. Therefore, if you have all the lines active and you increase the bet to its maximum, a total overall wager of $100 per round is able to be placed.
Exciting Additions
Where many of these games tend to fail is in their special features area. However, Golden 7 does excel in this, providing a few bonus perks to its game play. The first one of these is the wild icon, which will substitute for any other symbol on the reels in order to make a winning combination. The only exception to this is the golden number 7 symbol.
Speaking of the golden 7 icon, this will only appear on the third reel of the game. This will alter any 'Q' and 'K' symbols into number 7s, providing a better chance of making winning combinations. If this happens and you manage to create a winning combination of five of these on a winning pay line, you are able to win up to $2,500 from one spin.
In addition to this, the regular gambling feature from Novomatic is also incorporated into the game. This is activated at the end of every win you create and provides you with a special side game. In it, you are presented with a ladder of a few steps. A flashing light takes over the bottom step and you simply need to hit the gamble button or the collect button. Using the former will either see the light halt in position and move you up to the next step, doubling your winnings in the process, or alternatively, it will go blank and your winnings are lost.
Spinning the Golden Reels
For a game based on classic slot machines, this one isn't all that bad. Its icons and game play aren't anything particularly awe-inspiring, but they do their job and functionality in a decent way. The addition of both the gamble feature and the gold-coloured number seven icon both assist in making this a more compelling and appealing product to play on the whole.
Game statistics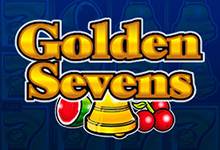 Players who played this game also played: