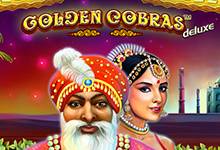 Novomatic
Golden Cobras
When it comes to other cultures and civilisations, India is not a country that has been focused on too strongly.
Play for free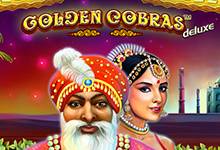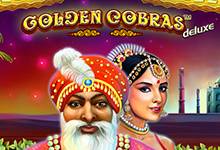 Unfortunately, this game is not available in your location
Why am I getting this message?
Thank you for informing us. Our engineers will work to fix the problem as soon as possible.
Get notified by email when this game is fixed
Thank you. Our engineers will inform you when the problem has been fixed.
Try these similar games instead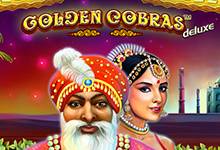 Novomatic
Golden Cobras
Rate this game:
When it comes to other cultures and civilisations, India is not a country that has been focused on too strongly.
Play for free
Report a problem with this game:
Golden Cobras Slot Review
When it comes to other cultures and civilisations, India is not a country that has been focused on too strongly. This is a bit of a shame as there's so much that can be discovered of the Indian culture and history, and perhaps providing it in a slot game is a great way to go about it. Golden Cobras does just that, introducing players to all kinds of wonderful imagery and icons based around the country's culture and architecture. This one would so very much benefit from a great soundtrack, but the only authentically Indian-sounding piece of music comes on the back of a winning combination being made. Instead, for the rest of the time, you're forced to listed to Novomatic's awful arcade sounding tones whenever the reels are in motion.
A Vision of Wonder and Awe
This game offers up a standard video slot layout of five reels and three rows, giving all players a familiar interface to spin a few round on. On these reels are various symbols relating to stereotypical images of India, so therefore, you'll get to both a male and female character, with the former donning a feathered-turban and the latter some ornate pieces of jewellery. You'll also find a very colourfully decorated Indian elephant, as well as a shot of the Taj Mahal. A snake charmer's basket and a golden coin with a cobra image etched onto it make up the remainder of the icons alongside the regular A, J, K, Q and 10 symbols.
In addition to its standard layout, the game also provides players with 10 separate pay lines to place bets on. These are able to be fully customised, giving you the chance to place wagers on fewer than the maximum. In addition, gamers can alter the amount of money they gamble per round, starting from the minimum of $20 per line. This can be increased up to its maximum of $1,000, providing you with the overall highest wager you're able to place per spin of $10,000.
What's in a Bollywood Movie?
The imagery provided in this game does actually look like something straight out of India's Bollywood scene, and one or two of the icons are actually just as special to game play. The first of these is the male character, who acts as the wild icon. He will substitute for all other symbols on the reels, except for the scatter, and if you manage to spin five of these on a winning pay line, you'll be rewarded with a maximum pay out of $5,000,000.
Speaking of the scatter icon, this is represented by the snake charmer's basket. Spinning three of these on the reels will reward you with 15 freespins and bonus multipliers up to five times. Four of them making an appearance gives you 20 freespins and bonus multipliers up to 10 times. And if you manage to make five appear anywhere across the reels, you'll receive 25 freespins and multipliers of up to 25 times as well. Furthermore, during this round, if the wild icon makes an appearance, he will activate the bonus multiplier for the win of that spin.
Finally, Golden Cobras also incorporates a gamble feature into its reels, which will become active at the end of every winning combination formed on the reels. This gives you the opportunity to collect the funds as they are, or gamble them in order to double up. If you do go ahead with the second choice, you will be presented with a deck of playing cards and must correctly guess the colour of the next card to be turned over. Be careful though, as an incorrect guess could see you lose everything!
A Golden Game
It isn't very often that we're able to overlook Novomatic's use of arcade music in a game, but with this one we're able to put the whole package in to perspective and see that they've created a compelling product with a great theme. The special features make it ever more appealing, and the vibrant graphics and animations are able to lift it up above many of the developer's other offerings.
Game statistics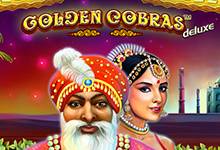 Players who played this game also played: