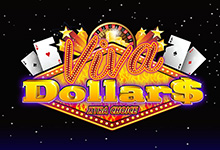 Novomatic
Viva Dollar Xtra Choice
If you have some money to spare and want to know the ideal place for gambling, there is only one: Las Vegas.
Play for free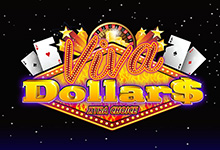 Novomatic
Viva Dollar Xtra Choice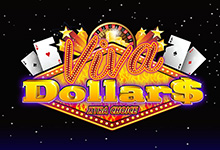 Novomatic
Viva Dollar Xtra Choice
Unfortunately, this game is not available in your location
Why am I getting this message?
Thank you for informing us. Our engineers will work to fix the problem as soon as possible.
Get notified by email when this game is fixed
Thank you. Our engineers will inform you when the problem has been fixed.
Try these similar games instead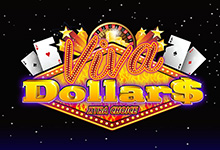 Novomatic
Viva Dollar Xtra Choice
Rate this game:
If you have some money to spare and want to know the ideal place for gambling, there is only one: Las Vegas.
Play for free
Report a problem with this game:
Viva Dollar Xtra Choice Slot Review
If you have some money to spare and want to know the ideal place for gambling, there is only one: Las Vegas. In the city known as the gambling capital of the world, you will be able to enjoy the many brick-and-mortar casinos which host all the types of games you can imagine, giving you a chance to gamble and hopefully make money. Roulette, blackjack and the famous game of craps are just a few examples, with tons of one-armed bandits also available to play.
If you can't quite afford the trip, the second-best thing to do would be to enjoy an online slot themed around the gambling capital. One such slot would be the free Viva Dollar Xtra Choice video slot, developed at the hands of Novomatic. This is a 5-reel, 25-payline slot that is among a number of latest releases from these guys in recent weeks.
Multipliers and free spins can be found as part of the Xtra Choice bonus feature on this slot, and you have the potential to land as many as 20 free spins with a multiplier of 77x attached to any wins involving wild symbols. Let's delve deeper.
A First Glimpse of Las Vegas
It would be fair to say that Viva Dollar Xtra Choice is a simple slot in design, but it does use some good, high-definition graphics. Clearly designed with mobile players in mind, this slot has been kept as minimalist as possible so that Android and iPhone users can enjoy the best experience possible. It's also worth noting that no download is needed to play this free online slot, as you can just access it through the browser on your device.
The reels of Viva Dollar Xtra Choice include casino-related symbols such as casino chips and dice. You will also see the likes of a limo, the games logo and some cocktails All of the above are the higher-paying symbols, while the playing card symbols of 9, 10, Jack, Queen, King and Ace are the low-paying symbols. The special symbols are the triple 7s and a dollar sign, which are the wild and scatter symbols respectively. All of the payouts of the above symbols are listed nicely in the paytable of the game, which is accessible on this slot's interface.
Taking in the Sights
Landing three or more scatter symbols anywhere on the reels of the free Viva Dollar Xtra Choice slot will activate a bonus game. This feature can also activate at random on any spin without the need to also land scatters, which is always a welcome bonus when it happens. The bonus game will give you a choice of four different free spin combinations. These will have one of two different multipliers attached to any wins that come using wild symbols, and will be awarded randomly.
You could opt for 6 free spins with at least a 37x multiplier or possibly a 77x multiplier; 8 free spins with 27x or 57x; 12 free spins with a minimum of 17x and a maximum of 37x; or a whopping 20 free spins with a multiplier of either 7x or 17x. If you are unsure and would just like to take a chance, you can opt to take the Mystery Choice, which will decide for you.
A gamble feature is the only other feature of note on Viva Dollar Xtra Choice, and you can opt to use this after any win you bring in on the reels. You will be gambling with that win, so be careful – if you lose, you'll lose what you previously won. If you win, however, you double those winnings. All you have to do is guess what the colour of the next playing card will be.
Take Them to the Cleaners
Betting on Viva Dollar Xtra Choice has been made as simple and straightforward as you can imagine. You can simply go for a max bet of 30 coins. All bets are fixed on all of the paylines, so there is no fiddling around in terms of selecting how much to wager and on how many paylines.
Of course, you do not have to play for real money. You can also play free versions of this slot game at the real money casinos you find it at. This will give you a great chance to learn the game and its features, before seeing if you can cash out some real money once you feel comfortable playing it.
On to the Next Table Game
With so many Vegas-themed online slots out there – owing to the popularity of the theme, you will have little trouble finding alternatives. Still, you will at least want to know that the one you choose is a good one, and that is why we have a couple to recommend.
Big Vegas by Bally and Twin Spin from NetEnt are two slots that offer good fun and have the potential to bring you some worthwhile payouts. They each have some good graphics and include features such as free spins, multipliers, wild symbols and scatter symbols.
Cashing Out
Like many Vegas-themed slots, Viva Dollar Xtra Choice will probably end up being a popular choice at the online casinos. There is something about these slots that makes the experience a little more authentic, and Viva Dollar Xtra Choice is no exception. Add to that the enjoyable and highly lucrative free spins round, the decent graphics, and the fact it's mobile-optimised, and you have yourself a neat little slot to try and earn your winnings from.
Game statistics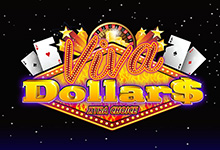 Players who played this game also played: