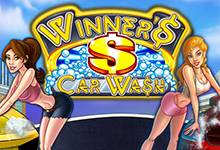 Novomatic
Winner's Car Wash
Take your virtual ride for a good cleaning with Winneru2019s Car Wash, a slot machine solely made to scrub you up and turn you into a winner.
Play for free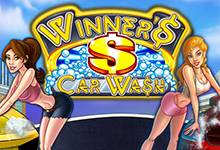 Novomatic
Winner's Car Wash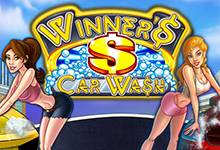 Novomatic
Winner's Car Wash
Unfortunately, this game is not available in your location
Why am I getting this message?
Thank you for informing us. Our engineers will work to fix the problem as soon as possible.
Get notified by email when this game is fixed
Thank you. Our engineers will inform you when the problem has been fixed.
Try these similar games instead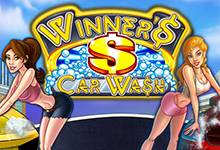 Novomatic
Winner's Car Wash
Rate this game:
Take your virtual ride for a good cleaning with Winneru2019s Car Wash, a slot machine solely made to scrub you up and turn you into a winner.
Play for free
Report a problem with this game:
Winner's Car Wash Slot Review
Take your virtual ride for a good cleaning with Winner's Car Wash, a slot machine solely made to scrub you up and turn you into a winner.
Cheesy? Definitely, but it has the potential to make you a lot of cash, so maybe the sleazy design and low quality graphics will become worthwhile… After all, the Novomatic brand is well known for producing good games.
Scruba-Dub-Dub
Despite the soapy content, of women washing cars and wheels covered in bubbles, the grid is surprisingly metallic and harsh, having taken on the form of the inner workings of a machine. We understand the reasoning behind it, but Winner's Car Wash would have been just as successful with a slightly gentle, less harsh set of aesthetics.
What that dull grey means however, is that the rest of the symbols pop out and attract the eyes due to their bright colours, which means your attention is always focused on the 3×5 grid and its wins rather than elsewhere.
A lot of the icons you'll see are plain card values, covered in the odd soap sud to make them feel more in-keeping, but some of the symbols, the higher paying ones, are a lot more attractive. We've yet to go to a car wash that actually has bikini babes washing down vehicles, but it's nice to see the dream being kept alive in this slot machine.
A Dollar Washdown
In truth you'll be spending less than that at the low end of the betting range, but you can also go far beyond that amount, thus showing how diverse Winner's Car Wash and its betting system is.
Novomatic is well known for having high pay-ins, often leaving players with no other choice than to opt for the demo, but that isn't the case here. For just €0.30 you can begin playing, with that bet covering all 20 of the fixed paylines. That isn't to say that the brand has done away with its crazy betting amounts, for users with the cash can increase their way up to €1,500.
The automatic play is the only way to give yourself a break without ending a game, and it'll start from the moment you select the option over in the left hand corner. We prefer not having settings to adjust before getting stuck in, but some of you may miss that sort of customisation.
Come On, Have a Gamble
The gamble feature is back once again, allowing those of you who live on the edge to potentially lose your money and double it to more than five times its original size. To do this you simply need to choose between the red and black options given, the faced down card in the middle flashing between the two colours.
Soap, Wash and Wax
Inside the base game of Winner's Car Wash, there are three features that can randomly occur should you get one or more of the appropriate symbols; these are the Soap Feature, the Wash Feature, and the Wax Feature.
Soap: Suds will appear on all of your Q, J and 10 symbols when this icon lands on the fifth reel, cleaning them up and changing them into higher paying tiles, thus triggering a bigger win.
Wash: This is another feature that plays from the fifth reel only, but this time it will take random icons and turn them into the logo symbol of the game.
Wax: Annoyingly, the Wax Feature does about the same as the Wash Feature, only this time more animation is involved so it looks to players like they're getting more than what they really are. Basically, symbols are turned into logos again, and then the wins are paid once the process is complete.
Are You Really a Winner?
Sorry, but Winner's Car Wash doesn't make us feel like we're winners, in fact it leaves us feeling a tad deflated. Don't get us wrong, there's some good features here, if not exactly varied, but they're lost in a sea of unrealised potential; it feels like Novomatic didn't quite give this slot its all, and it's paying the price.
Game statistics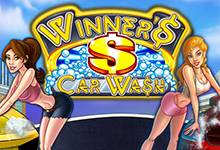 Players who played this game also played: