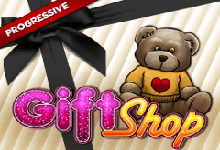 Playn Go
Gift Shop
Nothing is more thoughtful than a personalised gift, and even the smallest trinket can be worth millions if it is carefully chosen.
Play for free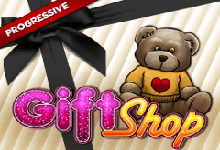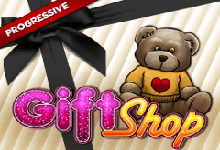 Unfortunately, this game is not available in your location
Why am I getting this message?
Thank you for informing us. Our engineers will work to fix the problem as soon as possible.
Get notified by email when this game is fixed
Thank you. Our engineers will inform you when the problem has been fixed.
Try these similar games instead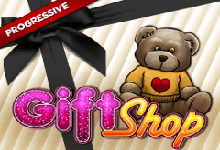 Playn Go
Gift Shop
Rate this game:
Nothing is more thoughtful than a personalised gift, and even the smallest trinket can be worth millions if it is carefully chosen.
Play for free
Report a problem with this game:
Gift Shop Slot Review
Nothing is more thoughtful than a personalised gift, and even the smallest trinket can be worth millions if it is carefully chosen. With Gift Shop, a video slot game from Play'n Go, you get to play around with cute little souvenirs and present until you manage to choose the perfect one, the one that will be your key to the ultimate jackpot.
All you need here is a little luck in this medium-variance game, which boasts a 94.12% RTP and hides a nice bonus for the boldest players out there. But be warned: what we are dealing with here is a super retro slot game. Check out all that Gift Shop has to offer in our complete review of the game.
One Special Occasion
Gift Shop is first and foremost based on the most basic graphic elements of the slot game family. You will therefore find a small reel set on one side, the complete paytable on another and a rather bulky command bar at the bottom of the screen. The pink, glittery background of the game is decorated with tiny stars and the Gift Shop logo itself.
Gift Shop sticks to an extremely simple look, coupled with decent graphics but nothing out of the ordinary after all. Clearly, the Play'n Go developers have decided here to stick to the basics and design an old-school game to appeal to the most veteran players out there.
Retro from Head to Toe
Drawing from the previous paragraph, it should come as no surprise that the basic game rules in Gift Shop are just as retro as the overall graphics. You have 3 reels to deal with, and a single horizontal payline on them. Use the switch at the bottom to bet 1, 2 or 3 coins per turn. The coin value being fixed, this leaves you with a short betting range that goes from 0.25 to 0.75 credit per turn that you play. You may still activate the autoplay game mode at your own leisure, whenever you feel the need to put the game on autopilot for a moment.
The medium volatility of Gift Shop is, theoretically, an indication that small and large prizes alike are both as likely to be won during the game. That being said, the small betting range and tiny reel set restricts your freedom immensely, making scoring any win challenging overall. Besides, the reels can also stop in an "in between" position, neither on one symbol or on the other, which invalidates the entire turn at once.
As for the basic symbols on the paytable, you will find roses, teddy bears and boxes of chocolate with a top prize set at 600 credit when playing all-in. Given the selection of symbols so far, it could be that we are looking at a selection of present for the next Valentine's Day…
Eyes on the Jackpot
Despite being overwhelmingly retro, Gift Shop has a few special features that spice things up a little for the players. The basic symbols listed above, for instance, can also combine and still award small cash prizes during the game. In the same way, the rarer diamond ring symbol is the wild card of gift shop and can substitute for the other symbols at will.
The triple diamond ring combination is clearly the hardest to get in Gift Shop, but it can be worth the wait. When playing all-in, this is the only way to unlock the Gift Shop progressive jackpot, as displayed on top of the paytable. Keep in mind that you have to be playing with 3 coins if you want a chance at scoring this impressive cash prize.
For Romantics and Hard-Core Gamblers
Gift Shop is the perfect example of the "new retro" trend, which consists of releasing ultra classic slot games on an online platform to attract veteran and experienced players. Overall, Gift Shop can be entertaining if you like a good challenge, because this game is nothing but a big challenge.
Another choice for fans of this specific genre of slot games is Sultan's Fortune from Playtech. Based on a similar gameplay as Gift Shop, this other slot still has a little bit more character overall, in our opinion.
Game statistics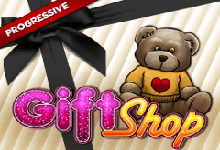 Players who played this game also played: