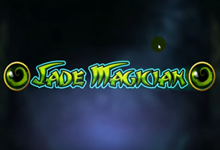 Playn Go
Jade Magician
Few real cash slots are as stunning to look upon than that of Jade Magician, a 5-reel video slot from the makers over at Playu2019n GO.
Play for free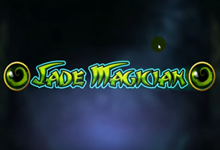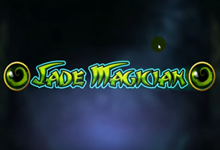 Unfortunately, this game is not available in your location
Why am I getting this message?
Thank you for informing us. Our engineers will work to fix the problem as soon as possible.
Get notified by email when this game is fixed
Thank you. Our engineers will inform you when the problem has been fixed.
Try these similar games instead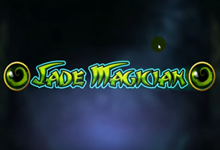 Playn Go
Jade Magician
Rate this game:
Few real cash slots are as stunning to look upon than that of Jade Magician, a 5-reel video slot from the makers over at Playu2019n GO.
Play for free
Report a problem with this game:
Jade Magician Slot Review
Few real cash slots are as stunning to look upon than that of Jade Magician, a 5-reel video slot from the makers over at Play'n GO. This oriental inspired game has many components to it, all coming together to form one interactive experience; from the animated symbols to the bonus features, there's magic all about the grid.
Created with the highest quality of graphics, you not only get an immersive experience but a well designed one – all the features seem to fluidly go one into the next. And in doing so, you get an attractive waltz across the 15 paylines of the game.
Subtle Beauty
Even though we've remarked on the sheer beauty of the aesthetic, we haven't gone into depth about what makes it so tangible; it has to be the subtly of the brand's actions. The interface may be high tech in its execution, aided by new software, but the way it's put together is done in the gentlest of ways. You'll never be overpowered by the grid, which in turn gives the mystical atmosphere one we'd hope to experience with a magic influenced slot machine.
Then there are the soft animated movements of the symbols when they form part of a winning line. Alone they're attractive in their static form, but when they form a combo they spring to life with vigour; the tigers roar and the shining talismans all look so real, as if we can touch them.
Your Second Wind
Jade Magician has an exclusive feature for those who have gained two scatter symbols upon the reels, but have failed to find the third: the Second Chance Bonus. This opportunity gives users another try at landing that winning combination, which, if successful, could lead to free games.
Four of the talisman will appear in a window, with you having to choose which you wish to try out; some of them hold monetary prizes inside, while another has the third scatter symbol, and the last a red X. If you get the X, you will lose any hope of winning. Most of the time we gained cash instead of free games, but that's not too bad considering that you have so many chances at trying for the spins feature. It's almost as if the brand doesn't want to see you lose, as crazy as that sounds.
Our Queen
Let's assume for the moment that you managed to line up those three scatter icons, you'll be given five rounds in which your bet is unaffected. During the feature, the stunning beauty of the jade queen will become a wild, but instead of granting substitutions it can bring additional spins.
If you get the full three again, another five will be added to the tally, but if you only get one or two, just a single spin will be included. Either way, you're winning.
Take Two
The wild symbol of the base game takes the form of a bubble with a x2 encased inside; alone it does very little, but in a substituting combination it increases your win size. Again, notice how subtle the rewards are here – this isn't a huge prize, but it's enough of a gift to users that it makes it feel special.
What we found though, was that the feature didn't activate all that often, somewhat proving that the volatility of the game is particularly high.
Jade Dreams
Jade Magician is a superb slot machine. We could merely end on that note and it would be enough of an explanation, but let's just recap to highlight exactly what makes it so sublime. It has a couple of unique bonus features, with the Second Chance arguably the most innovative of the set. Then it has an attractive interface in which you gain access to these specials, furthering your engagement with the title. Last but certainly not least, there's a subtle yet highly thought out design, giving you just enough stimulation to feel entertained, but not so much that you become overwhelmed.
Game statistics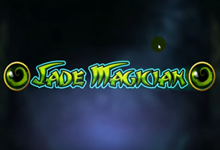 Players who played this game also played: