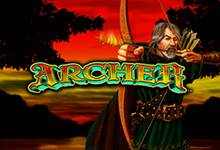 Playtech
Archer
There may be archers like Katniss Everdeen, Legolas and the Green Arrow, but the original and arguably the best is still Nottinghamu2019s mythical finest.
Play for free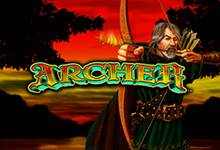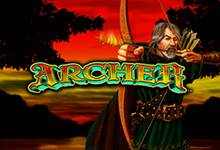 Unfortunately, this game is not available in your location
Why am I getting this message?
Thank you for informing us. Our engineers will work to fix the problem as soon as possible.
Get notified by email when this game is fixed
Thank you. Our engineers will inform you when the problem has been fixed.
Try these similar games instead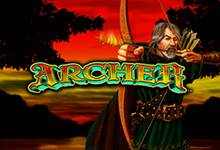 Playtech
Archer
Rate this game:
There may be archers like Katniss Everdeen, Legolas and the Green Arrow, but the original and arguably the best is still Nottinghamu2019s mythical finest.
Play for free
Report a problem with this game:
Archer Slot Review
There may be archers like Katniss Everdeen, Legolas and the Green Arrow, but the original and arguably the best is still Nottingham's mythical finest. Archer by Playtech uses the Robin Hood character and makes it even more appealing by adding a Scatter, Wildcard (including an expanding one), up to winning 243 winning combinations, free Spins and a Gamble Feature. Definitely worth a shot. Or should that be arrow!
Let There Be Light
Beginning with a loading page that features our favourite green clothed archer dominating the screen, it's clear that he really is the star of this show. While that opening has its charm, the main page could do with a little extra attention as it all looks a little too cramped. Odd as everywhere else, including the Paytable, is fine and spacious.
It stands out more as there's no music before you play, though there is music (and sound effects) while spinning, and a different tune when within the Info button. Curiously, the choice of sky in the background is a dark red. The colour tones could do with being a little brighter, especially as the buttons for playing are dark brown and the background colour of the reels is a lighter brown.
Down with the Hood
What stands out most is that you can't actually change the paylines. They are set as 'All Ways' which add up to 243 different ways to win. That doesn't mean there aren't plenty of other betting options. You can have your betting option as 0.01, 0.05, 0.10 or 0.25. You can also have your Bet Multiplier from between x1 to x10. If you're feeling confident you can go for the Bet Max option worth 250 coins and £62.50.
You can also decide to let the game spin for you, with the option of Auto Play which goes up in spins of 10 until 90, with an extra setting of a 99 maximum. Archer also has the standard settings of Playtech games, which means the option of playing another game at the same time, skipping the intro and removing the sounds. You can also use Fast Play, which you'll probably be tempted to use as the winning lines could do with being more memorable.
Our archer is unsurprisingly the most valuable symbol, with other symbols being the Maid Marion, Friar Tuck and Will Scarlet types. It would be nice to see other symbols themed to the game like a bow, a pointed hat, a tree and a green outfit rather than the Ace, King, Queen, Jack, 10 and 9, though there is a Gamble Feature so it does have a connection. The Payout rate is a high 96.78%.
Gold, Red and Black Bonus
The Wildcard is a load of gold coins that will want to make you reach out and grab them. It appears on reels 2, 3 and 4 and replaces everything except for the Scatter. The Scatter keeps the gold theme with two arrows crossing in front of a fire. As well as gaining credits for 2, 3 or 4 of them, getting 3 or more gets 7 extra spins. You can win extra spins even when on Free Spins and there's no limit to how many times this can happen.
The Expand and Split Feature occurs when a Scatter symbol is shown though you do need to concentrate to understand. It makes any symbol with an arrow boarder within a winning hand expand and occupy all 3 spaces on that reel without replacing the symbols already there. You've got more chance of winning as you've got 2 symbols for the price of one, and you can win for each of the 2 symbols at the same time. You can also get this feature in Free Spins but you don't need the Scatter, just any symbol with an arrow border.
The Gamble Feature is far simpler. Do you think the next card will be red or black? If you guess right you'll get double the amount. You can either decide to keep going or collect your winnings if you guessed correctly. There is a double up limit of £1,000. This feature only applies though if you playing on an individual spin. If you're using Auto Play it isn't applicable.
Archer on Target?
The graphics may not be the strongest, and the symbols may not be the most imaginative, but this still has plenty going for it. The 243 winning combinations between reels rather than the winning lines gives an extra dimension to the gameplay, and Expanded Wheels, the possibility of infinite Free Spins and up to £1,000 on the Gamble Feature means there's far more to make up for it.
Game statistics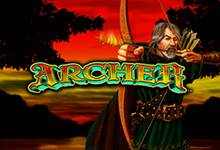 Players who played this game also played: