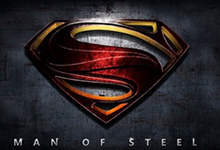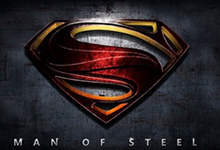 Unfortunately, this game is not available in your location
Why am I getting this message?
Thank you for informing us. Our engineers will work to fix the problem as soon as possible.
Get notified by email when this game is fixed
Thank you. Our engineers will inform you when the problem has been fixed.
Try these similar games instead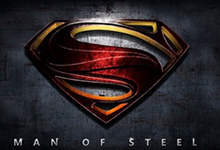 Playtech
Man of Steel
Rate this game:
Report a problem with this game:
Man Of Steel Slot Review
Who has never dreamed of becoming a superhero to save the day, and possibly the entire planet at once? DC Comics and Playtech have joined forces to help you make this dream come true, at least partly, with Man Of Steel, a video slot game adapted from the 2013 motion picture depicting the battle between Superman and the evil general Zod.
In this modern and dynamic 5×3 slot game, players will get to team up with the legendary superhero to fight off evil and unlock multiple bonus features, free spins and hidden jackpots. The stakes are high and the volatility rather low, coupled with an average 95.05% RTP.
So what are you waiting for? Join the fight to save the planet and check out our full review of Man Of Steel before you place your first bets on the reels.
Unleash Your Super Powers
Man Of Steel is filled with references to the original movie, with Superman and general Zod standing on both sides of the reels. The background emphasises the duality of the characters, with a blue sky stretching behind Superman while you can only catch a glimpse of the smoking ruins of the city behind the general. Blue and red are the traditional colours of Superman, and you will find them all over the screen and command bar below as well.
Man Of Steel is the official slot game adaptation of a successful movie, and therefore clearly designed to please the fans. If you are amongst them, you will love everything about this game, from the graphics to the music. Players who have never seen the film will still be able to have fun, as the storyline is not that complicated to follow after all.
Play to Win
The 5 reels of Man Of Steel contain 25 fixed paylines. You can control the size of your next wager with the plus and minus buttons in the command bar and choose a bet size ranging from 0.50 and no less than 2500 credits per turn. The turbo and autoplay game modes will allow you to speed up the regular gameplay and make Man Of Steel a little more thrilling. There is no gamble feature available to increase the amount of your cash prizes during the game.
The game contains a large paytable full of iconic objects ranging from Clark Kent's glasses to a copy of the Daily Planet and many characters from the film, with a top prize set at 1,000 times your current bet value. Man Of Steel also benefits from a low volatility that makes it accessible to all players, with frequent small cash prizes available at almost every spin.
Plenty of Wilds to Choose From
Man Of Steel features no less than 5 different wilds, which are all characters from the movie. Each of them can replace the basic symbols at will and greatly increases your chances to score bigger cash prizes throughout the game. Wild combinations also deliver extra cash prizes, going up to x1000 as well.
The Superman and general Zod wilds will shift position to the right and to the left, respectively, spin after spin, until they reach the other end of the reel set. If they land on the same reel, the Battle for Earth bonus round starts. The next spins are free of charge, with extra wilds scattered around the reels, until Superman is defeated.
Landing a Krypton symbol on reel 5 also awards 7 free spins, played with different symbols and on 50 paylines. The bonus symbol can also only appear on reel 5 to trigger the World Engine bonus, which is a giant explosion that adds up to 7 wilds onto the reels at once.
A Slot Game for the Superhero Fans
Man Of Steel is a direct spin off from a Hollywood blockbuster, and therefore best put between the hands of hard-core fans. If you are not into comic books and superhero films, Man Of Steel the slot game will have as little interest for you as Man Of Steel the movie.
That being said, and objectively speaking, Man Of Steel is still a dynamic game with a large number of wilds and some original bonuses such as the Battle for Earth round and its moving wilds. You might not be the biggest Superman fan, but a little curiosity could be enough to enjoy Man Of Steel after all.
Game statistics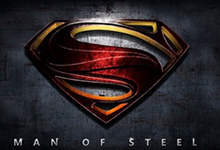 Players who played this game also played: