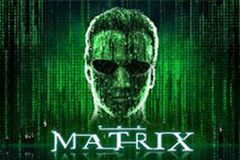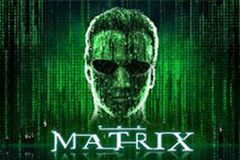 Unfortunately, this game is not available in your location
Why am I getting this message?
Thank you for informing us. Our engineers will work to fix the problem as soon as possible.
Get notified by email when this game is fixed
Thank you. Our engineers will inform you when the problem has been fixed.
Try these similar games instead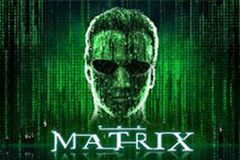 Playtech
The Matrix
Rate this game:
Report a problem with this game:
The Matrix Slot Review
Would you take the red pill, or the blue pill? Are you suspicious whenever you experience déjà vu? Are you aware that nobody makes the jump the first time? If these references all make sense to you, you're probably a fan of The Matrix, the 1999 science fiction movie from the Wachowskis that took the world by storm.
Now, one of the most popular films of the past 20 years is coming to some of the top online casinos in the industry. The Matrix by Playtech is an upcoming release that is set to become the latest branded game from the popular developer. Players will get to relive the unforgettable world and atmosphere of this film (and its sequels), while also enjoying an engaging gambling experience thanks to thematic bonus rounds. Whether you love the movies or you're just interested in the newest slots, this is going to be a machine to watch when it is released.
Down the Rabbit Hole
The Matrix video slot is an upcoming title that we expect to appear at sites using software by Playtech sometime later this year. While no demo has been made available to us yet, we're expecting that the theming of the game will draw heavily from the first film, meaning that you'll probably see a lot of the digital, computerized graphics that exemplified the "behind-the-scenes" truth of the Matrix, along with other art depicting the dark, dystopian real and simulated worlds.
We're also uncertain exactly what kinds of betting options will be made available to gamblers, though given the track record of this developer, we expect everything from penny slots options for low limit players, up to large denominations that will satisfy high rollers. A play for free version will likely also be made available for those who want to test the game first. Like other new Playtech games, this machine should also be available in a mobile-optimized format, allowing for play on your iPhone or Android device.
Free Your Mind
The Matrix video slot is a five reel game with 50 paylines. The game uses the standard format in which players are looking to make matches of identical symbols from left to right across their lines. While some of the smaller wins come from generic symbols, there are a lot of thematic icons to be found in this game, including images of some of the film's biggest stars, like Lawrence Fishburne (Morpheus) and Agent Smith (Hugo Weaving).
There are two types of wild symbols that can appear on the reels. The first is a standard substitute that helps players make winning paylines by substituting for any and all icons wherever it can help complete combinations. The second is a black cat, which has a secondary Déjà Vu function. Should you fill the final reel with cats, you'll see them duplicate on the first reel, after which all the remaining icons will be shuffled, and new payouts will be awarded.
Finally, you'll want to hit three scatter symbols so that you can choose from two different free spins options. If you like the possibility of a very long feature, you can try the Nebuchadnezzar game, where you'll get more and more sticky wilds as the feature continues, only ending once you get a sixth wild added to the reels. For a more predictable approach, try the Agent Smith feature, where you'll get eight free spins with more and more agent icons being added to the screen as the bonus round goes on.
See It for Yourself
While there's still a lot we don't know for sure about this machine, we know that we can't wait to play The Matrix, and expect that plenty of other players are feeling the same way. This franchise has a huge number of highly devoted fans, and that's going to make this one of the most anticipated online slots of the year. The early indications seem good, and we would be surprised if there are a few more secrets up the developers' sleeves that we'll only see when the final version is released. Once that happens, we'll be sure to post a full review of this game so you can decide whether this machine is right for you.
Game statistics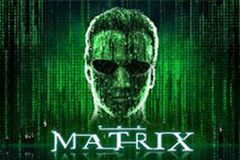 Players who played this game also played: