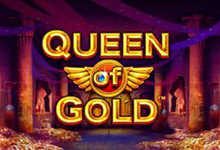 Pragmatic Play
Queen of Gold
The world of online slot machines is filled with historical wonders, most of which relate to the world of ancient Egypt.
Play for free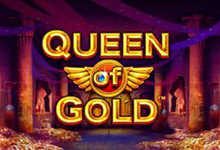 Pragmatic Play
Queen of Gold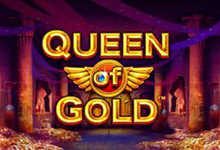 Pragmatic Play
Queen of Gold
Unfortunately, this game is not available in your location
Why am I getting this message?
Thank you for informing us. Our engineers will work to fix the problem as soon as possible.
Get notified by email when this game is fixed
Thank you. Our engineers will inform you when the problem has been fixed.
Try these similar games instead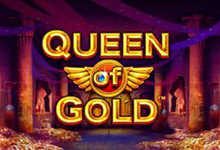 Pragmatic Play
Queen of Gold
Rate this game:
The world of online slot machines is filled with historical wonders, most of which relate to the world of ancient Egypt.
Play for free
Queen of Gold Slot Review
The world of online slot machines is filled with historical wonders, most of which relate to the world of ancient Egypt. After all, the African civilisation was one of the richest and most powerful in the world, so who can blame e-gaming studios for drawing a bit of inspiration from the Egyptians?
The downside to the fascination with ancient Egyptian culture is that it is easy to get a bit bored of the same old video slot design. We mean, gods and goddesses with heads of animals are cool and all, but we've seen it all before. Fortunately, Queen of Gold by Pragmatic Play shakes things up by offering some unique gameplay.
Not only is the 5-reel, 25-payline game exciting to play, but it also promises some big winning potential thanks to progressive bonus multiplier feature. What's more, the game's medium volatility level and RTP of 96.50% ensures that the winning action is well balanced for spinners of all abilities.
Spin like an Egyptian
Everyone knows about the ancient Egyptians. Whether it was the civilisations amazing feats of architecture, their noble Pharaohs or the iconic hieroglyphics, the Egyptians of old are remembered in very high regard as far as world history goes. Spinners can get yet another glimpse into the captivating civilisation with this online video slot by Pragmatic Play software. Upon the reels, punters will come across some of the main characters from ancient Egyptian history and culture, including the unmistakable Cleopatra, the menacing Anubis, the magnificent Horus and the proud Bastet. All in all, the game's appearance is perfectly pleasant even if it doesn't really offer anything new from a visual point of view.
Multiply Those Wins
The reels may look familiar, but this slot machine does stand out from other Egyptian themed slots online with some unique, exciting and potentially rewarding gameplay. The main thing that makes this game different is that it offers a progressive multiplier feature throughout the base game, as shown on the additional reel on the right hand side of the game. With every spin, this reel picks a multiplier value that will boost the original win according to the paytable. What's more, players have the chance to increase the multiplier values by collecting five Cleopatra symbols in the central reel position, or by finding the "joker" icon.
As far as the prizes go, the medium volatility slot machine doesn't seem to pay out a lot when you have a look at the paytable. Five matching Cleopatra icons on a payline will only return 200x the value of the line bet. However, when you consider that there are six jackpot tiers available, there is every chance for extra big wins with the 6th reel multiplier feature. The minimum bet available to play with in the game is 0.25 credits while the maximum is a fairly hefty 125.00 credits.
Free Spins Bonus
On top of the base game multiplier feature, spinners also have the chance to boost their balance with a range of more traditional bonus features. This includes a Tutankhamun wild icon that has the potential to complete winning combinations across the paylines as well as a "Bonus" pyramid scatter symbol. The bonus symbol will trigger a round of 10 free spins whenever three or more appear in any reel position. During the free spins feature, the progressive multiplier element of the game will be suspended.
Not Your Average Egyptian Slot
You don't need us to tell you that there are loads of Egyptian themed slots online, because you simply need to check out a casino's game lobby and you will soon stumble upon one. If you are interested in playing a similarly themed game to Queen of Gold which also offers something a bit different when it comes to the gameplay, then we would recommend having a spin of Genesis Gaming's new game Temple of Luxor. This slot machine is set in the ancient ruins of an Egyptian temple with two sets of 5 reels which combine during a time-transcending 11-reel bonus game.
Worth a Spin?
It can be quite easy to skim over a slot machine with a theme like Queen of Gold. The thing is that it looks just like every other game out there with an ancient theme. However, it is well worth taking the time to try out this video slot, especially if you like big bonus features and interesting gameplay elements. The paytable may not be too exciting but just imagine how much you can win with those progressive multipliers!
Game statistics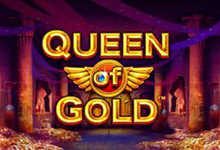 Players who played this game also played: