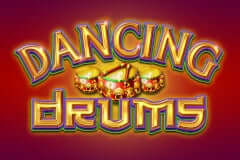 Shuffle Master
Dancing Drums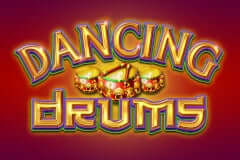 Shuffle Master
Dancing Drums
Unfortunately, this game is not available in your location
Why am I getting this message?
Thank you for informing us. Our engineers will work to fix the problem as soon as possible.
Get notified by email when this game is fixed
Thank you. Our engineers will inform you when the problem has been fixed.
Try these similar games instead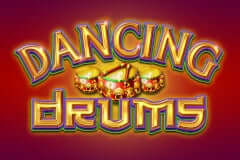 Shuffle Master
Dancing Drums
Rate this game:
Report a problem with this game:
Dancing Drums Slot Review
If you're looking for a new slot to play, Dancing Drums might be your answer. This slot has been a hit in both Vegas and online casinos.
The game has four different jackpots you can win, a free spins feature, and plenty of ways to win. This is the perfect package for someone looking for a new exciting slot.
But, with so many slots out there, is Dancing Drums the slot for you? We hope to answer this question by taking an in-depth look at what Dancing Drums has to offer its players.
We'll be reviewing their symbols and values, payouts, in-game features, and more. Then, by the end of our review, hopefully you'll have an idea of whether or not you want to play Dancing Drums.
Are you ready? Let's get started!
Pros and Cons
Four jackpots

Free spins bonus game

7,776 paylines
Laggy user experience

Congested screen 
Dancing Drums Slot Overview
Dancing Drums was released on February 16th, 2017 by Shuffle Master. Despite being a fairly new slot, Dancing Drums has quickly risen among the ranks and become a classic at online casinos.
The game is quite popular due to its Asian theme. You can find several symbols and items in the game that are reminiscent of Asian culture. (1)
The culture of Asia encompasses the collective and diverse customs and traditions of art, architecture, music, literature, lifestyle, philosophy, politics and religion that have been practiced and maintained by the numerous ethnic groups of the continent of Asia
Betting Options
The slot itself has a pretty simple setup. There are 5 reels, 3 rows, and 243 different ways to win. With most slots only having 10-20 paylines, it's great to see that there are so many winning opportunities in Dancing Drums.
However, the betting range for Dancing Drums isn't as large as some of the slots we've reviewed. Dancing Drums has a minimum bet of $0.08 and a maximum bet of $88. While this is still a great range, we've seen slots that have had maximum bets upwards of $100.
Nevertheless, the minimum bet is still good since it doesn't require you to bet more than a couple cents per spin. As a result, Dancing Drums can accommodate both low-stakes and high-stakes bettors.
If you like to play conservative and keep your money close to you, you can bet a few cents per spin. Similarly, if you like to bet big, a maximum bet of $88 per spin will still garner you a nice reward if you hit the right paylines.
Moreover, with 243 different ways to win, you're going to be consistently hitting paylines during your session. 
Dancing Drums Symbols and Values
There are 15 symbols that you can find when playing the Dancing Drums slot. Of the fifteen symbols, thirteen are paying symbols while two have special functions.
The lowest-paying symbols are the deck-based symbols. These only pay out 0.05X your total wager for three matching symbols. The 9, 10, and Jack symbol will pay out 0.15X your total wager for five symbols while the Queen, King, and Ace will pay out 0.20X your total wager for five symbols.
This means that, even if you manage to match five symbols, the lowest-paying symbols will still pay less than what you wagered.
On the other hand, the highest-paying symbol is the golden drum, which pays out 44X your total wager for five matching symbols on a payline. However, even if you manage to land three, you'll still be paid 4.4X your total wager.
For more information on symbols and their respective payouts, be sure to check out our paytable below!
| Symbol | 3 on a Payline | 4 on a Payline | 5 on a Payline |
| --- | --- | --- | --- |
| | 4.40x | 8.80x | 44x |
| | 1x | 2x | 8x |
| | 0.50x | 1x | 4x |
| | 0.30x | 0.75x | 2x |
| | 0.25x | 0.50x | 1.50x |
| | 0.15x | 0.25x | 1x |
| | 0.05x | 0.10x | 0.20x |
| | 0.05x | 0.10x | 0.20x |
| | 0.05x | 0.10x | 0.20x |
| | 0.05x | 0.10x | 0.15x |
| | 0.05x | 0.10x | 0.15x |
| | 0.05x | 0.10x | 0.15x |
Dancing Dragons also possess a wild and scatter symbol. The wild symbol is a red frame with the word "Chinese" written in golden lettering.
Meanwhile, the scatter symbol is represented by a drum. Both symbols perform their standard job. The wild symbol only appears on reels 2, 3, and 4 and can substitute for any symbol except the scatter.
On the other hand, the scatter symbol can help trigger the bonus game by getting three of the drums on the reels.
Dancing Drums In-Game Features
One of our favorite parts about Dancing Drums was that it came equipped with a few highly-entertaining in-game features.
Not only were they fast-paced, but they also helped us win money either through jackpots or free spins. Let's take a look at what each in-game feature offers.
Free Spins Bonus Game
The free spins bonus game is the main feature that you can find in Dancing Drums. This game is triggered whenever you manage to land three or more scatter symbols on the reels. From here, you can choose among five different free spins bonus games:
15 Free Spins - 243 Paylines and 5x3 reels
10 Free Spins - 1,024 Paylines and 5x4 reels
5 Free Spins - 3,125 Paylines and 5x5 reels
3 Free Spins - 7,776 Paylines and 6x5 reels
Mystery Pick - Choose anywhere from 3 to 15 free spins
As you can see, the free spins bonus game offers four main packages for you to choose from. The more free spins you choose, the less paylines you get.
If you like to play conservative, we recommend going with 15 free spins. However, if you're a high-stakes player, playing among 7,776 paylines is the best way to get a big win.
Once you start spinning, be on the lookout for more scatter symbols. If you manage to land two on the reels, then you'll get three more free spins for that round.
While a lot of online slots will have free spins, Dancing Drums took it to a new level by adding up to 7,776 different paylines. If you manage to unlock this bonus game, you have a really high chance of making some good money.
Jackpot Bonus Game
The jackpot bonus game is the other main in-game feature that you can find when playing Dancing Drums.
This game can't be triggered by scatter symbols. Rather, it occurs randomly after you've spun the reels. If you do manage to trigger the free spins bonus game, you're then taken to another screen with 12 coins.
From here, you're then tasked with choosing the coins one at a time. Once you've managed to match three of the same coins together, you're then awarded the jackpot that goes with that coin. There are four jackpots that you can win:
Mini
Minor
Major
Grand Jackpot
The Grand Jackpot pays out the most, with your payout being 1,135X your total wager. This bonus feature is similar to EGT's Burning Hot jackpot game which guarantees you at least one jackpot when you play.
The only difference between EGT Burning Hot and Dancing Drums is that the jackpots in Dancing Drums are fixed.
Nevertheless, the two main game features in Dancing Drums are complex and entertaining. Both work with each other well and the payouts are very generous, regardless of which bonus game you get.
RTP and Volatility
Dancing Drums has an RTP of 96.09% and a medium volatility. An RTP of 96.09% means that, for every $1,000 wagered in the long run, you can expect to win back at least $960.90 in winnings.
Furthermore, considering that the average slot has an RTP of 96%, Dancing Drums is around what most slots would pay for a gaming session.
However, RTP shouldn't be your primary way of estimating how much money you'll win. The reason being is that RTP is a long-run average estimation of winnings. The stat is calculated by dividing the total winnings by total wagers.
In the short run, luck will always play a factor in how you do. For example, you might unlock the jackpot bonus game and win the Grand Jackpot, causing you to go over your projected winnings.
Similarly, you might go on a cold streak and lose more money than you were expected to. Therefore, RTP should be used as a way to compare payouts among slots rather than using it to estimate how much you'll win.
Dancing Drums' medium volatility means that there will be some risk to the slot. However, medium volatility also means that there's enough reward to make the risk worth it.
For reference, low volatility slots have little-to-no risk. This means that you'll consistently hit paylines and be paid for your spins. However, because of its volatility, your payouts won't be as large compared to other slots.
High volatility slots have quite a bit of risk. This means that you might go a long time without hitting any paylines at all. However, the payouts are so high that whenever you do hit a good payline, you'll be paid more than most slots.
Thus, Dancing Drums can be considered to have more risk than low volatility slots, but smaller payouts than high volatility slots.
Play Dancing Drums on Mobile
Because of how popular Dancing Drums is, you can expect to find the slot at your favorite mobile casino. Simply boot up a mobile browser, log in, and you can start playing Dancing Drums!
Some casinos might offer an app. However, this can be a little more complicated. The reason being is that it's much easier to develop the casino through a mobile browser rather than by creating an actual app.
Furthermore, Google only just recently began to allow real money casino apps on their store. As a result, even if a casino did want an app, chances are it's still in development.
Luckily, if you're an Android user, some online casinos might allow you to download their app from their site. All you have to do is find the download button, fill out any required information, and you should be good to go!
Nevertheless, no matter what method you use, you should still be able to play Dancing Drums on a mobile device.
Because of how popular mobile casino gaming has become, just about every major online casino site has made sure that their games are mobile-compatible.
Therefore, whether you're going out with friends or on a car ride, you can play Dancing Drums as long as you have a phone and an internet connection.
Overall Rating
Here at MrGamez, we like to compile our overall rating of a slot game based on four areas: user experience, game features, payouts, and sounds & visuals.
We applied these ratings to the Dancing Drums slot. That way, we can come up with a definitive ranking to help you determine whether or not you want to put your money here.
Unfortunately, the user experience was not as good as we were hoping for. For one, the game's setup left something to be desired. The reels were congested into the middle of the screen and they only had five buttons you could click.
Furthermore, the game was laggy and it became hard to cooperate with at times. The only thing that really kept it going was the sleek design of the reels itself.
Overall, we weren't impressed by the user experience of Dancing Drums. It felt like there weren't enough features and the features that were there felt more frustrating than impressive.
Fortunately, Dancing Drums did much better with their in-game features. Despite only having two features to talk about, Shuffle Master did a great job of making sure that both bonus games kept us entertained.
The free spins bonus game gave us more paylines than we could hope for while the jackpot bonus game guaranteed us a sizable win.
Both games also complemented each other well. In the free spins bonus game, we were given the tools needed to garner a big win.
On the other hand, in the jackpot bonus game, we went in knowing that we were guaranteed at least one big jackpot.
Therefore, no matter which feature we got to experience, we were thoroughly entertained and made money with both bonus games.
Largely due to the in-game features, the payouts were also pretty great here. Despite the low-paying symbols not breaking even, the mid-to-upper tier symbols always gave us more than enough money when we hit a payline.
Furthermore, the 243 different ways to win in the standard game always ensured that we were hitting paylines. Add on the two Dancing Drums bonus games and we were given several different ways to win while playing this slot.
The Shuffle Master did a great job when it came to the sounds and visuals of Dancing Drums. For one, the graphics and audio adhered to the Asian theme extremely well.
The symbols were mainly red and yellow, both of which are common colors you'll see throughout Asia. (2) As for the designs of the symbols, they were all well-crafted and detailed. You could tell that the design team put a lot of hours into the creation of each symbol.
Red is a popular color in Chinese culture, symbolizing luck, joy, and happiness.
When it came to the audio, Dancing Drums did a great job there as well. The background music felt like something that you might hear wandering the markets of China during Lunar New Year.
There was also a plethora of different sounds that occurred throughout our gameplay. Sometimes, we heard celebratory noises whenever we landed a payline. Other standard noises occurred whenever we spun the reels or adjusted bet amounts.
Overall, the combination of well-designed graphics and enjoyable audio created an immersive environment for when we spun the reels.
Dancing Drums is a slot that we definitely recommend you to try if you have the chance. The slot's gameplay and unique theme create an entertaining environment with great payouts.
Personally, we played for a couple hours without even noticing. Sure, there were some hiccups with the user experience. However, we were too busy checking out the in-game features and hitting paylines to really notice.
If you're looking for a new slot to play, Dancing Drums is the answer. They've got generous payouts, exciting gameplay, and great visuals and audio. So, what are you waiting for? Take the leap and experience true fortune for yourself in Dancing Drums.
Dancing Drums FAQs
Where can I play the Dancing Drums slot machine for free?
You can play Dancing Drums for free here at MrGamez. We offer one of the widest selections of online slots for players looking to play for free.
Which real money casinos can I play Dancing Drums at?
You can play Dancing Drums at any real money online casino. Two examples that come to mind are Caesar's Casino and Mohegan Sun Casino.
How do you beat Dancing Drums slots?
There's no real way to beat the Dancing Drums slot. The best achievement you can get is to hit the grand jackpot in the jackpot bonus game.
How can I play the Dancing Drums slot online from my country?
If you live in a country where online gambling is heavily regulated, you'll need to check with offshore online casinos to see if they take players from your country.
References
Wikimedia Foundation. (2021, July 7). Culture of Asia. Wikipedia. https://en.wikipedia.org/wiki/Culture_of_Asia.


Big Chill. (2017, July 24). 8 Colors and Their Symbolism in Chinese Culture. Big Chill. https://bigchill.com/us/blog/8-colors-symbolism-chinese-culture/.
Game statistics