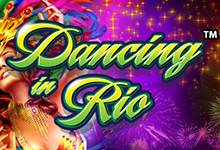 WMS
Dancing in Rio
No one can beat the Brazilians when it comes to organising a huge party where everyone is welcome to come and join in the fun.
Play for free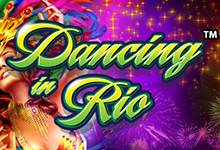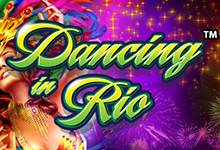 Unfortunately, this game is not available in your location
Why am I getting this message?
Thank you for informing us. Our engineers will work to fix the problem as soon as possible.
Get notified by email when this game is fixed
Thank you. Our engineers will inform you when the problem has been fixed.
Try these similar games instead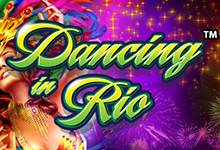 WMS
Dancing in Rio
Rate this game:
No one can beat the Brazilians when it comes to organising a huge party where everyone is welcome to come and join in the fun.
Play for free
Report a problem with this game:
Dancing in Rio Slot Review
No one can beat the Brazilians when it comes to organising a huge party where everyone is welcome to come and join in the fun. In Dancing in Rio, a video slot game from WMS, players from all over the world will get a unique chance to experience the famous carnival and listen to some samba while they spin the reels and try to hit the jackpot.
Dancing in Rio has a lot to offer, from beautiful graphics that help create a uniquely festive atmosphere to a slightly above average volatility to ensure that the game stays challenging and addictive. A good mix that is usually enough to draw large crowds of gamblers, so let's see if the magic happens in Dancing in Rio as well with our full review of the game.
The Party Is On
Dancing in Rio is taking place in a virtual Rio de Janeiro in Brazil, but the game focuses on the reels and not much else. Instead of a background with beaches and sunshine or dancing people, the reels and various command buttons occupy basically the entire screen on their own. Now the colours are bright and the reels themselves are full of dancers and music, but the overall layout is focusing mostly on the reels and not much else.
Dancing in Rio has a bit of a surprising look, but with that in mind the game still boasts a vibrant look and hints at a complex and addictive gameplay. We can learn a lot more about that aspect of Dancing in Rio in our next section.
Start Low and Go High
With 5 reels and 40 fixed paylines, Dancing in Rio is giving players plenty of winning possibilities at every spin. The side pop-up menu will let you choose a wager from 0.40 to 50 credits per spin. Play in turn by turn or use the autoplay mode to speed up the process and place the same wager on the reels several times in a row.
The paytable of Dancing in Rio contains card icons and beautiful dancers, with base rewards going up to 37.50 credits if you were betting 10 credits per spin, as an example. Now as you have guessed, Dancing in Rio is a high-volatility slot game that relies mostly on its bonus features to really yield some big wins – just like in Frozen Inferno from the same developers, for instance, although not quite as much. We had fun spinning the reels in the base game, but the real fun begins when you start playing big.
Eyes on the Progressive Jackpots
Dancing in Rio features no less than 5 progressive jackpots, which are on display beside the reels at all times. The more you bet in the game, the bigger these jackpots grow. To unlock them, you need to keep the reels spinning until 3 or more of them show up in green and match one of the jackpot patterns. An original way to unlock progressive jackpots, and a big challenge that will keep the most ambitious going for a long time.
The masks are scatters in Dancing in Rio, and a useful accessory if you plan on attending the carnival. Find a few of them on the reels to start winning free spins, which can be retriggered if you are extra lucky. In the end, you can win more than 30 free games in a row, and as we were testing the game we were lucky enough to win quite a few free rides rather early into the game.
A Festival of Colours and Sounds
Dancing in Rio relies on its vibrant graphics and addictive theme to attract players, but the gameplay and big wins are the elements that will really make you want to extend your virtual Brazilian vacation. Dancing in Rio got us hooked thanks to its many progressive jackpots and generous free spin feature, enough to make us forget about its rather high variance and the very common basic reel symbols.
By adding all these features and upgrading its graphic environment, Dancing in Rio will make you forget most other similar slots such as Gamesys' Carnival in Rio – which was much less ambitious indeed.
Game statistics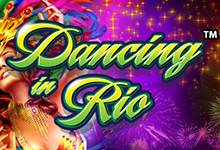 Players who played this game also played: